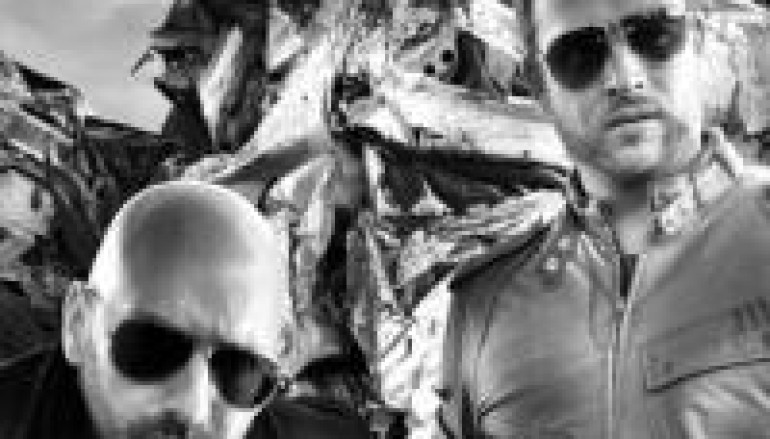 DJ OF THE WEEK 4.8.13: CHUS AND CEBALLOS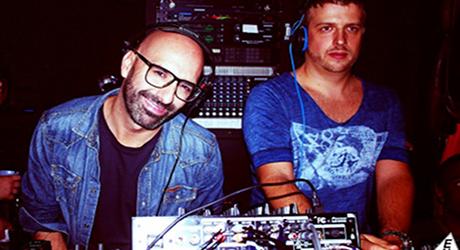 Winter is holding on for dear life, refusing to release its grip on a populous that has had it with the bitter cold. If you're like me, you are already picturing your Summer getaway, imagining sunny beaches and the only thing cold in sight being your drink. Whatever plans you are making you will undoubtedly be putting together a playlist, so do yourself a favor and include some Iberican Sound in your mix. Wait, what? Don't worry, it'll be easy, we have the creators for you right here.
First, what is Iberican Sound? It's a form of House music full of Latin and Afro percussions, heavy on the rhythm, and tends to be unapologetically soulful and sensual. It wouldn't be surprising if you haven't heard any "Iberican sound" or much less be familiar with the term. It is more popular in Europe, though it can be heard stateside, just not on the main floor, yet. If you do hear it at a club, it will likely be a spot specializing in Deep House, either early on or very late in the nite. You're more likely to hear it at those trendy lounges so cool you feel like you're in an ad for some fancy cologne or something. Whatever the case, if you've caught yourself thinking of exotic beaches in far flung locals while listening to some House music lately, you just might have been listening to it and there's a big chance that Chus and Ceballos are the ones behind it.
The Iberican sound might be new to the scene, but not Chus and Ceballos. Each have more than a decade under their belts as in demand producers with their own impressive discographies and fans that eagerly go out to see them in clubs all over the world.
Jesús López Esteban, or simply Chus, scored his first DJ gig at a club called Alien when just 16 years old. After a few years of moving around he returned to Spain and began a residency at a club called Teatro Capital, a residency he holds to this day – not a small feat at all. Also not a small feat is being honored as 'DJ of the Year', 'Best House DJ', 'Best House Producer', 'Best House Label', and other honors in Spain's own Deejay Magazine.' If that is not mainstream enough for you, he was one of the first Spanish DJs to make DJ Mags top 100 DJ list.
Though Chus' early productions were primarily Techno and Progressive House, thus much harder than what he's known for today, titles with words like Tribal, Tropic, Sunshine and others hinted at some ethereal or tropical getaway. Proof that the universe works in mysterious ways, the first label to give him a shot was named Zen Records. It's no surprise Chus went on to become known as the father of the lovely Iberican sound.
Pablo Ceballos is known for many things, his talent as a producer first and foremost. He has remixed for Danny Tenaglia, Deep Dish, Yoko Ono, Christina Aguilera, and Madonna among others. Ceballos inspiring and uplifting sets however are what drives his fans the most crazy. Or is it the opposite – perhaps into a peaceful state of bliss? It's no wonder he currently holds residencies at various clubs on different continents. There is Space in Miami, Stereo in Montreal, and Pacha in Ibiza!
The fact that these two power players are now a duo and also founded their own record label and production company, Stereo Productions, is almost too much to take. But then you listen to their music and it has the exact opposite effect. From 'Afrika,' their first track together back in 2001 (remixed again in 2010) to the track actually called Iberican Sound,' to their album 'Back 2 Back' released in 2006, their music always seems to make you feel as if all is good with the world. Now, get your Summer started and press play.