NEW MUSIC: Quintino & Alvaro – World In Our Hands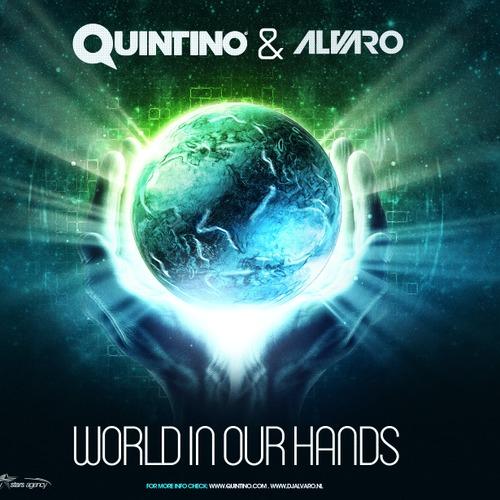 I am just learning of this new track by Quintino & Alvaro titled 'World In Our Hands' and I'm vibing off of it so much I just had to write it up, even though it's a whole 10 days old. Please don't think less of me. I know the fact I didn't know about this song two seconds after it was first saved on Quintino & Alvaro's computer for the first time is a clear indication that I am slipping, but I hope you find it in your heart to forgive me. And it shouldn't be that hard to do so, especially once you listen to this awesome, energizing tune.
Out now on Spinning records, this track is so good it has me fist pumping in the office like a Jersey Shore cast member. Oh no, wait, I didn't mean that. Damn it, now you have a real reason to question my character!