ƱZ 'Up In Flames' North American Summer Tour Trap's Best Kept Secret Comes To a City Near You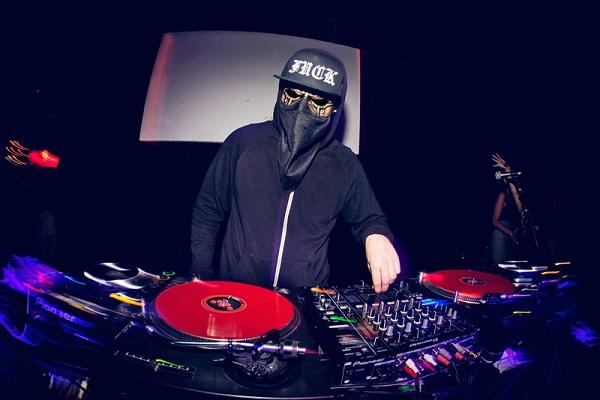 The mysterious ƱZ (pronunciation:ˈuːzi) embark
s on his 'Up In Flames' tour of North America this week, bringing his killer trap productions to a city near you this spring and summer. Tour dates are below with more to be announced!
ƱZ surfaced in 2012 with his amazing Trap Shit series on Soundcloud, with the never-before-heard "Trap Shit V16" revealed today for free download.
Last month, ƱZ released "Trap Shit V12/13" on Boys Noize Records (listen here) with remixes from Justin Martin, Clicks & Whistles and Audionite out now. Immediately gaining attention and praise from tastemakers and top record labels, ƱZ has since also dropped records on Mad Decent, OWSLA, Mau5trap, and SMOG. "UZ tunes are drunken energy sub bass and cartoon horn stabs that make my stomach feel weird and my feet shuffle," Diplo writes. Though the details of his personal identity are unknown, his productions and style have a life of their own. His sounds are minimal, yet powerful, with a menacing intensity, maturity, and restraint. And as anyone who has witnessed him live can attest, one must see to believe. He is more than a sound, or a mask, and can only be described as one thing: ƱZ.
ƱZ

remix of Alex Metric's "Rave Weapon"
Check out a rare interview below with ƱZ at Red Bull Studios in Los Angeles, where he recorded his highly acclaimed "ƱZ BallTrap Muzic Vol. 1" mixtape released on Clubtapes.com, featuring Trinidad James, Trae Tha Truth, Problem, Salva, Iamsu, Casey Veggies, Djemba Djemba, Clicks & Whistles, Trap Arnold, Thoth, Paz, CRNKN and Baauer.

ƱZ North American Summer Tour Dates
(click on BOLD events to purchase tix)

May 16 Boston, MA @ Middle East
May 17 Nashville, TN @Seen
May 22 St

. Louis, MO @ 2720 Cherokee
May 23

Albuquerque, NM @ Sister
June 12

Vancouver, BC @ Celebrities
June 13

Victoria, BC @9one9
June 14 Kelowna, BC @ Flashbacks
June 15

Edmonton, AB @ Encore at WEMF
June 16

Calgary, AB @ Commonwealth
June 19

Portland, OR @ Whiskey Bar
June 20

Las Vegas, NV @ Orleans Arena
June 22

Milwaukee, WI @ The Miramar
July 11

Mariaville, NY @ Camp Bisco
August 10

Castlegar, BC @ Shambhala
and more to be announced!