ION DISCOVER DJ 12.3.09 – WORTH A SPIN?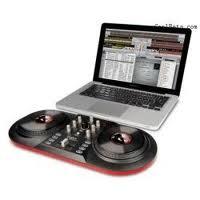 ION's new Discover DJ might look like a Fisher Price toy but, it plays like a big boy. At least that's what the reviews are saying. For only $99 you get a stripped down, all in one DJ set up that you simply connect to your laptop and begin on your journey.
Though it's not for pro DJ's looking to rock mega clubs, it's geared towards "people wanting to be a DJ to music lovers who have never tried DJing before", reviews I've read claim that for the price you're going to be pleasantly surprised. And hey, if you don't like it, you could always re-gift it to a lucky toddler in the family.
Check out this video: