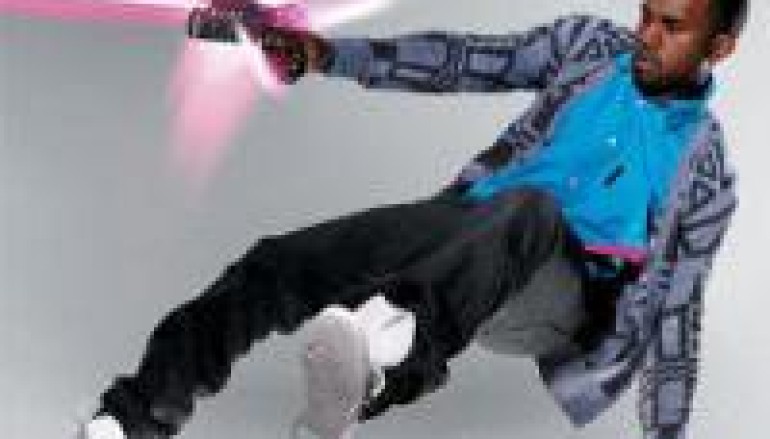 Kanye Deflects Laser Weilding Fan By Putting Him On Blast! [VIDEO]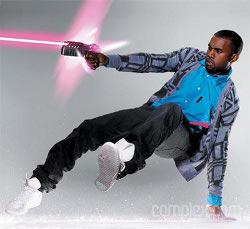 Love or hate Kanye, and you've probably done both during his still young career, you have to give him props for his creativity, pushing the envelope, and cursing fans out when they 'ack up' at his shows as in the following video.
At a recent concert, a fan, or hater perhaps considering his actions, felt Kanye could use a little bit more laser in his already laserific show and proceeded to shine his laser pointer directly at Kanye! I know, that shit is cray.
I guess this pesky fan forgot who he was f'n with. I mean, Kanye is the same dude who never bites his tongue, not at the airport, not in the streets, and most definitely not on stage, which is exactly where he was when this latest incident took place.
Did this fan actually think he'd get away with trying to shine his pocket lightsaber on Kanye? Apparently, he did, and Kanye immediately stopped the whole show and in front of a crowd of thousands swiftly warns the idiot "don't fuck with everybody's show. it aint a fucking game," and "you gonna get fucked up and kicked out and all that shit." How do you spell Kanye West? Awesome. That's how. Peep the video and oohh and ahh along with the crowd!