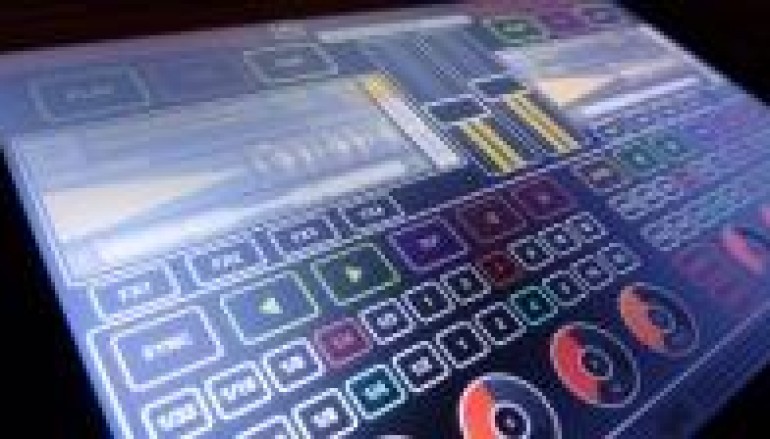 MULTI-TOUCH DJ CONTROLLER IS A DJ'S DREAM
Pablo Martin from Argentina is a life long and succesful DJ, he's also a geek. Combine these two elements and you get some pretty incredible manifestations of DJ geekery.
Pablo is already behind two major innovations for DJ's; one is called MonoTouchLive, a software based controller specifically made to control DJ controller software (Traktor, Ableton, Virtual DJ) with a touch screen, any touch screen. Being software based, you don't need to buy any software and monitor bundle, just cop the software at Pablo's official site and you're good to go, as long as you have a touchscreen or buy one with capacitive touch (most are).
Pablo's other piece of DJ geek mastery is the Nano Brick, an external audio device which allows for the splitting of your audio feed from different instances of Virtual DJ, Traktor, or various other control software options.
As innovative as these previous items are, they just might be overshadowed by his latest creation, Emulator. MonoTouchLive just wasn't futuristic enough for Pablo, so he took it to the next level and upgraded the hell out of it. As with MonoTouchLive, it's software based but now, it comes with multi touch capabilities. No need for a mouse, you don't have to take your eyes off the screen, Emulator adds an entirely new dimension to the DJ's interaction with his software of choice.
Emulator runs on Windows 7, and apparently there are no plans to make an Apple version, though you can run it on Macs running bootcamp. So far, Emulator works with Traktor, but future updates will make it compatible with Deckadance, Virtual DJ, Ableton, and though no word about Serato, you can bet that will be coming down the pipe line as well. Ok, enough talk, let's see some video!
The following video was created by one of Pablo's first Emulator customers and a fellow DJ and geek, Rodrigo. He built the monitor, named Töken and shows off the true potential of what Emulator can do.
OFFICIAL SITE:
What do you think? Just a gimmick or will this change the game? Let us know in the comments.