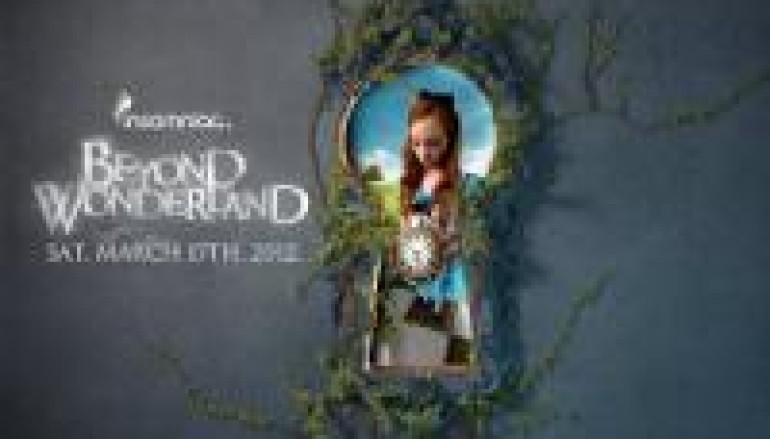 Beyond Wonderland 2012 Official Trailer

Insominiac the wizards behind Electric Daisy Carnival, Nocturnal Wonderland, Electric Forest, Audiotistic, and a slew of otherworldy Electronic music events, just released the trailer for their next big fest, Beyond Wonderland.
Beyond Wonderland promises to be another extra-sensory production full of massive laserlight shows, pyrotechnics, theatrics involving aerial acrobatics, fire twirlers, oh, and big name DJs.

The line up for these fests are equally as massive as the productions themselves, and this one is no exception. Prepare to be entertained by the likes of Armin Van Buuren, Max Vangeli, Dirty South, Hardwell, EDX, Jamie Jones, and much, much more.

Telling from the rising production value of these trailers, I think it's safe to say Insominiac is finding these festivals very lucrative. And with Dance music being all the rage right now, expect to hear about more and more festivals in the future. In fact, not only is Insominiac bringing their EDC fest to NYC, which we wrote about here, they are already gearing up for the third installment of Nocturnal Wonderland (trailer embedded below) to be held in Texas on April 27th and 28th. Sure is a great time for Dance music fans!

FULL LINE-UP:
Armin Van Buuren, Gareth Emery, Arty, Aly and Fila, John OCallaghan, Sied van Riel, Shogun, Fei Fei, MADHATTER'S CASTLE, ATB, AN21 (&), Max Vangeli, Dirty South, Hardwell, Alex Gaudino, EDX, Jamie Jones, Norman Doray, Treasure Fingers, CHESS VILLAGE, Netsky, ANDY C, High Contrast, Magnetic Man, Camo and Krooked, ED RUSH & OPTICAL, MistaJam, Crizzly, Fury, CATERPILLAR'S GARDEN, Steve Aoki (New Live Visual Show), Sidney Samson, Felix Cartal, Nervo, AUTOEROTIQUE, Dimitri Vegas & Like Mike, Moguai, Dr. Lektroluv, Davey Dave, CHESHIRE WOODS, John Digweed, Dubfire, Adam Beyer, Chris Liebing, Green Velvet, Layo & Bushwacka!, Raiz, Wide Awake Art Car, DJ Oscure, Ruff Hauser, Jupit3r, Mikey Velazquez, Wobs, Urulu.
Nocturnal Wonderland Trailer
What are your thoughts about the growing number of Electronic music fests? Is it good or just hype cashing in while Dance music is hot?