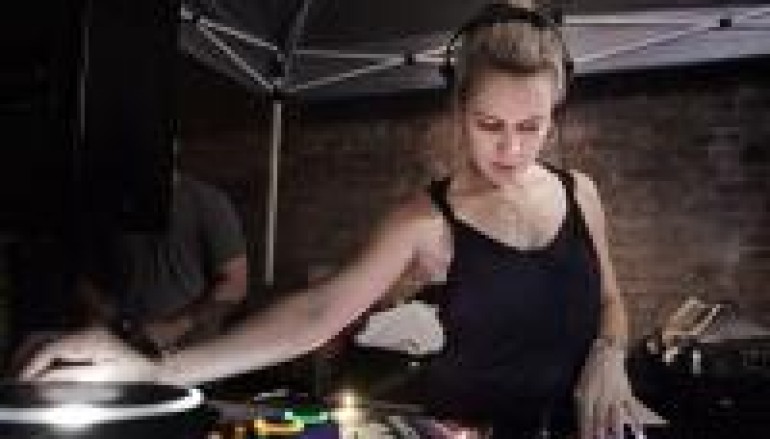 CASSY Announces Brooklyn, NYC Residency at OUTPUT Beginning June 1st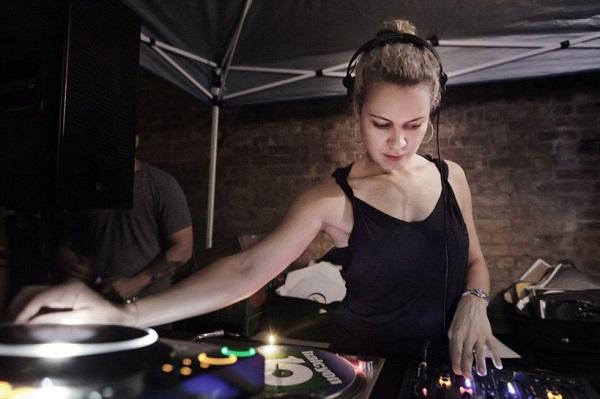 Hot on the heels of her wildly successful Coachella debut, Cassy, featured here in DJ of The Week, continues to put her stamp on America with the June 1st launch of a new quarterly residency at the newly opened Brooklyn club, Output. Recently featured in Rolling Stone as one of "The 25 DJs That Rule the Earth," Cassy has long held residencies at some of Europe's most celebrated underground clubs including Berlin's Panoramabar, Rex Club in Paris and Amsterdam's Trouw. With this announcement, she becomes the first official resident of Output, a venue that just months after opening has already been heralded as North America's first legitimate contender for a spot on that prestigious list.
Powered by an unrivaled Funktion One sound system, and featuring a who's who of top talent right out of the gate, Output has become the spot every DJ is clamoring to play, prompting even the likes of Carl Cox to exclaim, "It's without a doubt the best club in New York since Twilo, and I can't wait to go back."
"This year so far I have had an amazing time in America with my shows – Output is everything I stand for as a DJ – and America certainly has exciting times ahead – can't wait!" – CASSY
On Cassy's Coachella performance, LA Weekly commented, "Not only did we love her debut, but we enjoyed hearing this underground sound which rarely makes it to the big festivals in the states," underscoring what a rare treat it is to experience a Cassy DJ set this side of the Atlantic. Cassy, however, is actually no stranger to NYC's underground club goers. Her signature sexy, sophisticated yet raw house and techno stylings, delivered primarily on vinyl, have been favored at the famed Manhattan nightlife destination Cielo and at a variety of one-off Brooklyn warehouse events over the years.
With this residency, a first for her in the North American market, Cassy will have an opportunity to connect with her loyal following via an ongoing musical dialog as never before, while nurturing a new generation of fans presently discovering electronic dance music as the genre gains momentum stateside.
There could hardly be a DJ better suited to the task. A "genre-expanding spinner," according to Rolling Stone, Cassy continues to remain at the top of the male-dominated DJ culture while projecting a uniquely feminine soul on the dancefloor.
An artist truly devoted to her craft, Cassy demonstrates masterful ability and flawless programming in every set. Cassy's discography includes collaborations with Kirk Degiorgio, Swayzak and Ricardo Villalobos, and she has been featured record labels such as Cocoon, Desolat, Soma, Poker Flat, Balance Music and Osgut Ton.
Cassy Upcoming Tour Dates
April 25 Paris, France @ Rex Club with Josh Wink
April 26 Bordeaux, France @ I-Boat
April 27 Barcelona, Spain @ Blok
May 3 Bristol, United Kingdom @Just Jack
May 4 London, United Kingdom @ Oval Space
May 5 Leeds, United Kingdom @ Mint Warehouse
May 10 Paris, France @ Marvellous Island Festival at Le Chalet de la Porte Jaune
May 11 Basel, Switzerland @ Nordstern
May 12 Berlin, Germany @ Panaroma Bar/Berghain
May 17 Moscow, Russia @ Arma 17
May 18 Kelchterhoef, Belgium @ Extrema Outdoor Belgium 2013
May 19 Munich, Germany @ Villa Flora
May 19 Zurich, Switzerland @ Pfingstweide
May 24 Detroit, MI @ TV Bar
May 25 Chicago, IL @ Electric Daisy Carnival
May 26 Detroit, MI @ Mixworks
May 31 Hollywood, CA @ SOUND Nightclub
*June 1 Brooklyn, NY @ Output
June 8 Manchester, UK @ Parklife Weekender 2013
June 9 Amsterdam, NL @ Amsterdam Open Air 2013