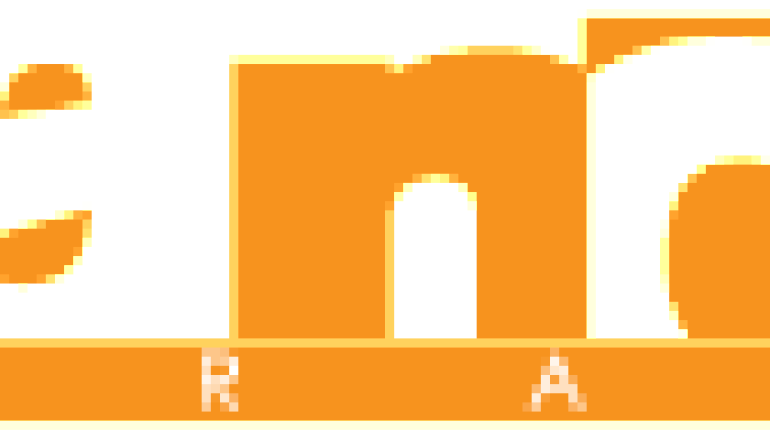 Dance: United We Dance (Parade) In The Streets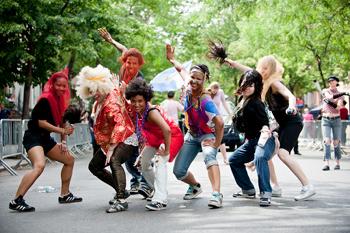 Written by Tania Fuentez
Thousands are expected to take part in the sixth annual Dance Parade on Saturday, filling New York City's streets with music, colorful floats, troupes and dance companies along Broadway down to the East Village's Tompkins Square Park. Diego Mesa, of New Yorker Social Dance Club, participated last year and recalls, "It was an amazing experience to be around so many dancers from different styles. You were able to feel the passion and energy from everywhere."
Dance Parade, Inc. is a non-profit organization dedicated to promoting dance as an expressive and unifying art form. Director Greg Miller notes that "budgets for the arts are being slashed from our schools and non-profits, making it hard for businesses and consumers to fund the arts. All that's left is to watch dance on TV without participating!"
Miller continued: "What we're trying to do is to light up the city with 10,000 dancers moving to 80 styles of dance from all sorts of ethnic and dance cultures. Our theme this year _ "United We Dance Parade" _ is all about artists and folks who have seldom danced to come together to celebrate diversity and contribute to our culture, energy and artistry so that we light up the city and have fun doing it. It's not dissimilar to how people go a bit nuts dressing up for Halloween — We give folks the chance to move and celebrate in any form they want. And it rubs off."
DJ Ali Coleman, who will be on the House Coalition float, spinning alongside DJs Kervyn Mark, Wil Milton and Jihad Muhammad, shared why he supports the event every year. "This is the parade that really touches on the "Melting-Pot" ideal of NYC … it's not the African Day Parade, Puerto Rican Day Parade … it doesn't celebrate just Irish people's heritage, nor is it just a celebration of Indian Independence," Coleman explains. "Dance Parade and Dance Festival celebrates all of that, because it's in celebration of the one of the two things that we're all connected to _ dance … music just goes along with it. It's the parade that truly celebrates all of the people of NYC."
HISTORY BEHIND CABARET LAW
The parade also embodies the spirit of non-violent protest, specifically against the Cabaret Law, which originated in 1926 and was largely forgotten until the early 1990s when it was resurrected by former New York Mayor Rudy Giuliani's administration to address drug problems in nightclubs. The law, which states that a license is required where more than four individuals are dancing and food and alcohol is sold, inadvertently caused many legitimate dance oriented establishments to be fined and closed.
Acknowledging dance as a communicative, social form of expression, Dance Parade organizers shed some historical light on the subject in a detailed section on the event Web site. It states: "In the 19th century, ballroom dancing was deemed devil's work. In the 1920s, New York City enacted the Cabaret Law to stem interracial dancing from Harlem Jazz Clubs. The 1930s had Nazi Germany quashing Swing Dancing because it was considered anarchistic. And in 2006, a New York State Supreme Court ruled that, unlike music, theater and painting, dance is not a constitutionally protected form of expression."
Mahazi Roundtree, a longtime Dance Parade participant, recently noted that "there are still musicians today that have a police record because of some violation to the Cabaret Law. If you remember, Billie Holiday was stripped of her Cabaret card due to her addiction and had to fight to perform at Carnegie Hall, this law is still on the books and many bars, lounges, pubs to this day cannot allow dancing, even though they have juke boxes, or live performances. Freedom2dance/House Coalition have been active raising awareness to this issue. Even though (Mayor) Bloomberg is in full support of the Dance Parade because of the tourist dollars it brings in, he still has not addressed the Cabaret Law (and probably won't)."
The Dance Parade ends at Tompkins Square Park, where workshops, stage performances, a social dance and more activities are planned. But, the overall event goes beyond a day in the park, Miller said. "It inspires folks to take dance lessons, be proud about their roots and to feel connected to the broad movement (pun intended!) of what makes us alive."
And, he mentioned: "This year, we're taking all that a step further and directing much of our income from grants and donations into our schools and community centers. In partnership with the NYC Department of Parks & Recreation, we are sending teaching artists from the parade into recreation centers with our "Community Kinect" program for a five-week residency program that's focused on fitness and movement. The kids will then complete their program by dancing with their teachers in the parade and also be able to get up on stage at the post parade festival at DanceFest."
NOTE: The 2012 New York Dance Parade starts at 1 p.m. Saturday, May 19. DanceFest, which is free to the public, is from 3-7 p.m. at Tompkins Square Park. To register for the Dance Parade and House Coalition, visit here.
Recommended:
Official New York Dance Parade 2012 site here.
Dance Parade promotional video:
Q&A with 'Loftkid' Luis by Tania Fuentez Media here.
Photos provided by Dance Parade Inc. unless otherwise noted.
Tania Fuentez is a New York-based professional journalist specializing in fine art photography, creative writing and visual arts, providing an outlet for all forms of independent, underground art. You can contact her at: [email protected]
PORTFOLIOS:
http://www.taniafuentezmedia.com
http://www.flickr.com/photos/ajournalist/