Defected Records Teams Up With Originator of DJ Bags Manhattan Portage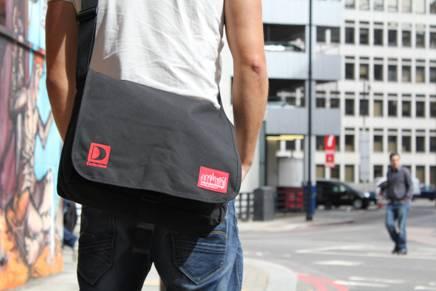 In the world of clubbers, house music heads and aspiring DJs, Defected is THE brand that rules! Known for dominating the dance music charts and as well as its amazing global events – from sell-out shows at Pacha, Ibiza to their London home at Ministry of Sound – Defected is the ultimate brand to brandish!
For the newly launched and unique Defected-branded bag collection, Defected wanted to work with the best and that means joining forces with the iconic New York messenger and DJ bag originators, Manhattan Portage.
Born out of the challenging and gritty landscape of the New York City streets nearly three decades ago, Manhattan Portage was an original pioneer of the authentic messenger bags designed for urban life and adopted by the DJs of New York's East Village. More than a statement or passing trend, Manhattan Portage has become a necessary part of urban living. All products are constructed from the best materials, designed for the rigors of modern life and crafted with expert care.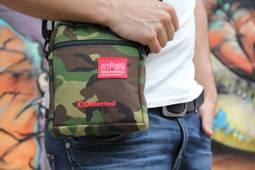 This marriage of these brand leaders makes for a winning collection of authentic, limited edition bags, featuring the infamous Defected Records logo in tandem with the iconic Manhattan Portage label of the Manhattan skyline emblazoned on every bag. The range includes three varying sizes and a selection of colours, carefully selected to meet the daily demands and urban lifestyle of a variety of customers, from international DJs to house heads and party people who work hard/play hard all over the world.
This is the first range available from a series of new Defected apparel, so look out for future branded essentials, uber-cool collaborations with sophisticated brands, soon to hit the Defected Store.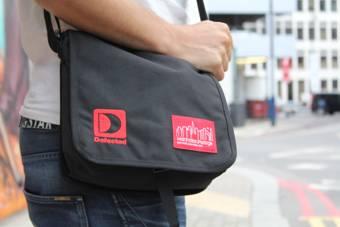 Defected Records – the No. 1 house music brand – continues to cultivate its ongoing philosophy for producing the very best in quality music, events and as a platform for DJ/Producer collaborations. The new Defected apparel range is set to continue its commitment to its brand values and customer satisfaction.
Testimony to the Manhattan Portage quality, each bag is supplied with a Limited Lifetime Warranty and new owners must register their Manhattan Portage bag's individual serial code to activate and verify authenticity.
All bags made with either Cordura Nylon, Waxed Canvas, Tarpaulin Vinyl or 40oz. Ballistic Cordura

Certain styles are lined with industrial strength vinyl – fully waterproof

Seams are double stitched. Stress areas are tripled stitched

The latest designs of hardware

Adjustable shoulder straps
For further product information head to: http://www.defected.com/store/merchandising
MHP website: www.manhattanportage.co.uk/catalog/
Related articles
Sorry, no posts were found.