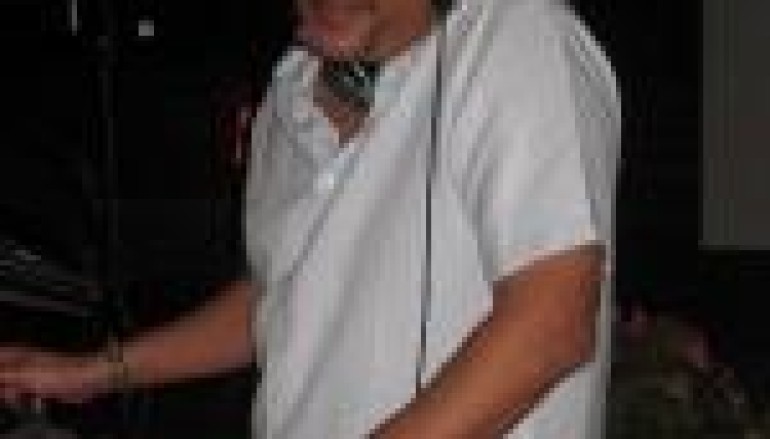 EXCLUSIVE INTERVIEW WITH MIAMI LEGEND EDDIE AYALA
People visit South Beach, Miami from all over the world to meet, network, and dance to some of the biggest DJs in the game during the Winter Music Conference in March. However, who remains when they leave? What DJ's are left to keep the party people jumping the rest of the year?
While in Miami for the 26th Annual Winter Music Conference this March, I wanted to find out just that, so I went looking for some local celebs of the underground. That is when I met Eddie Ayala, one of Miami's local DJs making the biggest noise on South Beach, and he has been at it for quite a while.
I didn't have to go far to find Ayala obviously, but the venue I did meet up with him at was a little further south than most of the WMC parties going on. On top of that, it was sandwiched between two blocks with two major clubs hosting two major Hip Hop parties, thus seeming a million miles away from the four to the floor driven beats pumping away a few blocks north.
Eddie Ayala however, was as cool as the breeze that kept this New Yorker in a light jacket despite the temperature hovering somewhere in the low 70's. Exactly what you expect from a guy that has seen Miami go from quite beach town to bumping party hot spot.
Born in Lima, Peru, Ayala moved to South Florida as a teen. It was there that he began his first excursions into the nitelife world; first, it was at Studio 51 then Speak Easy in Ft. Lauderdale. Then, Ayala packed up and moved to the West Coast. In Cali, he picked up where he left off and was soon spinning in Malibu hotspots as well as in Costa Mesa and Huntington Beach. He soon made his way to Mexico and abroad before heading back to Miami just as South Beach was transforming to a world-renowned party town.
Ayala quickly made a name for himself playing at many of the first major clubs in South beach such as OVO at The Warsaw BR, Turnberry Isle, Suzanne's in the Grove, Faces in the Grove and eventually, founding his own, Club NU. In fact, Ayala was so into and knowledgeable of the scene that Billboard magazine tapped him to be a local reporter. That's quite the accomplishment.
These days Ayala keeps busy by performing the occasional festival abroad, but his heart is in keeping South Beach's nitelife healthy throughout the year. If you take a trip down any time other than March you can be sure to catch Ayala hosting and supporting various events and venues such as Kitchen305, Lounge 69, Andú, The Ivy in the Grove, RedBar, Segafredo's, River Lounge, Sci Sci, Sabbia, Gallery 101, Novecento, BLUE, and many, many more.
When the Winter Music Conference is in town, Ayala hosts his Miami Legends event. Miami Legends is Ayala's way of paying homage to the very same spinmeisters who keep the city's nitelife pumping along with him the rest of the year. Ayala, wants to make sure you know Miami is a party town the entire year, not just in March. I think that's something we can live with, don't you.