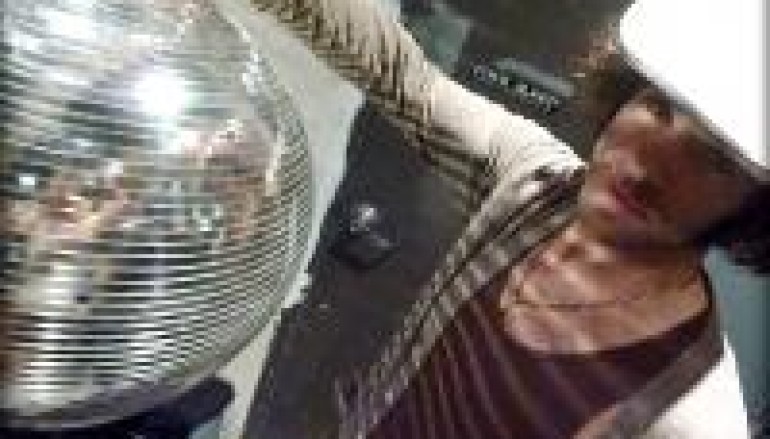 Exclusive Interview With Nutritious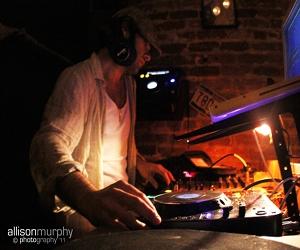 He goes by the name Nutritious, sans DJ, and has been one of the most appetizing DJ's in the New York scene for quite some time. Now, he's spreading his wings and from the East to the West Coast, he has played at well known events like Jam Cruise Disco, Ultra's UMF Radio Stage, and WMC, all the while proving himself to be quite the crowd pleaser.
Born in New York to a music loving family, you can say Nutritious was more than immersed in the art form. By 16 he was skipping class playing drums in a band and gigging locally, having to sneak in to venues such as CBGB because he was underage.
After he had grown up just a bit, Nutritious moved out to Colorado and went to school, where he studied business. Whatever he learned there motivated him to take his career more seriously. He moved back to New York and soon after was spinning in various hot spots around town, the occasional high end red carpet events, events that have had him playing aside names such as Femi Kuti, The Basement Boys, Donald Glaude, Onionz, Danny Tenaglia, just to name a few. There is also his weekly Brooklyn throw down called SpinSpinNYC parties in Brooklyn, NY and well, that essentially brings us to today.
Nutritious brings a funky, heartfelt style that is unique and is inevitably bound to continue its uphill, musical evolution. And we are happy that we were able to catch up with the rising star as he makes his way to the top of the heap. Check out what Nutritious has to say about Djing, his many aliases, and how it all began.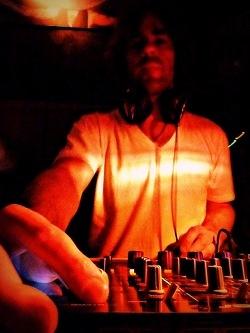 1200Dreams: You were born into Soul and Disco and raised in House and Techno. How did these wonderful worlds come together for you, geographically speaking and otherwise?
Nutritious: In the late 70's, Pop had a custom Cadillac and I've been told that when I was still in the car seat – they'd be driving down the road and I only started boppin my head when Issac Hayes came on the radio. (F.Y.I NYC still has some of the best Soul DJs ever on FM). A few years later, I was asked to stop breaking the needles on my parent's Truetone cabinet turntable from trying to scratch Walter Murphy records – I was barely able to stand above that huge cabinet console, but for some reason, I was determined to mess with the records.
In my early teens, I started admiring the family collection and would just sit and listen to them – along with the usual Pop and Rock there was lots of Soul & Disco albums around the house because my parents liked to dance …and party. I started drumming in bands professionally at 15 and quickly became a big fan of Funk. My friends and I would throw on Sly Stone and James Brown at house parties – at least someone usually wound up gettin' nekkid. I knew we were on to something. Then, I started hitting the underground parties in NYC and heard Techno first – mid 90's – soon moved out to the Western part of the US for few years and got completely taken in by that deep groovy House music it's so known for.
1200Dreams: When did you first know you wanted to become a DJ?
Nutritious: Actually, I'm not sure. Maybe when I was about seven and breaking needles on my parents turntables – maybe when I was 18 and bought my first pair of 1200s.
1200Dreams: You go by many aliases, Mikey Beatz, Sho (nuff), The Breakneck Squad, and Disco Diamonds. Are these aliases a progression towards, or a compilation of Nutritious? Please tell us a little bit about that journey.
Nutritious: It's all me. Although, each was born during different times in my life and applied to my mental and musical focus at the time. There have been other monikers too. Addressing these in particular: I guess Sho (Nuff) is the oldest of them all – a young dj – rockin' house parties, just showing-off urban-city-style in the middle of the Wild-West – flashy stuff, like an idiot savant version of my future, possibly more refined invention, Flashmaster Cuts.
Mikey Beatz was scoring films with Hip Hop and House music and producing beats for indie artists in NYC. The Breakneck Squad was collaboration with my boy David Blitzer (DB) – we were making big Down tempo, Breakbeat songs with a Pop edge and still do from time to time. Disco Diamonds is the dude who handles the business, drafting business plans and doing the hustle, shining shit 'til it turns to gold. Nutritious is just straight up nourishing vibes – no matter what the flavor.
1200Dreams: Tell us of your experience with the Technics 1200's. Do you have a pair and what was it like when you first laid hands on one?
Nutritious: A few pairs – and I still have my very first pair – I treat them like butter. 1200's are incredible – If you keep 'em nice, they have such a solid feel – wheels of steel – nothing compares. The wow and flutter – the needle on the record, calibrating them, dealing with skips and pops… they have so much personality. From guitars, to keyboards, modules, everything – they are a standout INSTRUMENT – and no other instrument provides what they provide – it's nearly inexplicable.
1200Dreams: It seems, and you hear a lot of people saying, that anyone can just pick up a readymade dj set-up, download some mp3's, and call themselves a DJ. What are your thoughts on the role technology is playing these days?
Nutritious: I think every DJ should learn to spin records… out of respect to the art. As far as the technology, it's love/hate. There's good and bad to everything – lightness/darkness… It's hard for me to focus on technology and its role without getting wrapped in the endless maze of good vs. bad and that's just not helpful for anyone.
I focus on what I'm doing in the moment and just get in to it. But, for our purposes today, here's a shot at it: The good? Technology is totally enabling more and more artists all over the world to grow, create, and then be experienced by others – awesome, let's have a Renaissance. The bad? MP3s as a commodity suck. I don't care about the bitrate, they all sound like crap. We all need to move the fidelity of our music forward, not backwards.
1200Dreams: Despite the advances in technology, it does take skill, but for those with skill, what are the choices out there? Is it in fact easier to score a gig or is it still about who you know?
Nutritious: Practice really does make perfect, and skills really do pay the bills. Scoring gigs is a mixture of things; I think the best thing is to know yourself …the rest will follow.
1200Dreams: We here @ 1200Dreams have been keeping up with you and we see you've been in the boogie for real. Jam Cruise Disco, Ultra's UMF Radio Stage, and WMC Kick-off Party at National. What were the highlights of your DJ experience at these important events?
Nutritious: Pretty much the same wherever I go… I'm happy when the crowd is happy.
1200Dreams: What are you looking to do next in your career that you haven't done?
Nutritious: I'm really content in the moment – In fact, I have little time to think of much else.
1200Dreams: What is the one venue, party, or festival that would represent your ultimate DJ dream?
Nutritious: Impossible to narrow it down like that. I do have reoccurring dreams about two things – one is about these really grounded, tribal, Bembe-like rituals – four on the floor beats – tribal drumming – circles of dancers in arms, flesh bathed in the warm sun – real right of passage type stuff, but I'm not so sure I'm actually djing – I think I'm usually dancing and wylin' out. The other dream, I fly around alot, to other planets and galaxies – usually with the most amazing music playing.
1200Dreams: Out of such a diverse amount of talents, from Djing to producing to movie scores, which is your most heart-felt creative outlet? The one thing you will do 'till you can't no more, regardless of financial gain?
Nutritious: Love.
1200Dreams: I'm sure there are many, but what are some of the songs, artists, DJs that are moving you right now?
Nutritious: Yes there are very many – way too many to list – ridiculous amounts of talent out there. But, off the very tip-top? Pretty much the entire Apt Entertainment roster…Chuck Love, Jay-J, DJ Heather, Mark Farina – they're all so sick and talented. Outside of that, Kenny Dope and the songs he produces and releases – still completely crushing stuff – so awesome!
I was recently blown away by Mariella Gonzalez, she's a triple threat! My residents at the Brooklyn Shakedown, Ali Coleman & Monchan are two of my faves as well – incredible selectors, very eclectic musicians, undeniable, honorable, humble souls.
1200Dreams: Tell the 1200Dreams fans what is in the boogie for you right now and in the near future.
Nutritious: Pulling joyful musical energies from the cosmos and shooting them straight into your heart.
Thanks to Nutritious for the interview. As for the rest of you, check out one of his original productions, as well as a full length mix below and get a taste for yourself.
OFFICIAL LINKAGE: