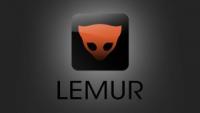 LEMUR Controller Returns As iOS App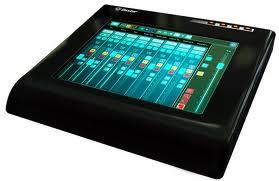 That monstrosity pictured above is a wonderful piece of hardware DJs and producers might be very familiar with called Lemur. The Lemur was a multitouch MIDI/OSC and modular controller used by major artists such as Daft Punk. Björk. Nine Inch Nails, Deadmau5. M.I.A., Justice, Hot Chip, Ryuichi Sakamoto, Orbital, Richie Hawtin, The Glitch Mob, Matthew Herbert, Joris Voorn, Stephan Bodzin, Modeselektor, Alva Noto, Richard Devine, Gui Boratto, the list goes on and on. Priced north of $2000 for starters when it first dropped back in the stone age of touchscreen technology that was 2004, it was out of reach for most consumers, then multi-touch blew up and in 2010 they announced they would be discontinuing the product for good.
Well, just over a year since that announcement they have unleashed an iOS app, and boy does it look good!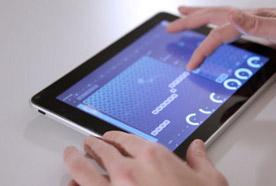 From the looks of it, all the bells and whistles from the original device are here, this time, they just fit on your iPad, even your iPhone, and the price is outstanding! Priced at just $49.99 it might be one of the higher end iPad music apps, but this one is surely worth it. I think I'm putting this on my Christmas list, if I don't buy it before then that is!

Get it here now!