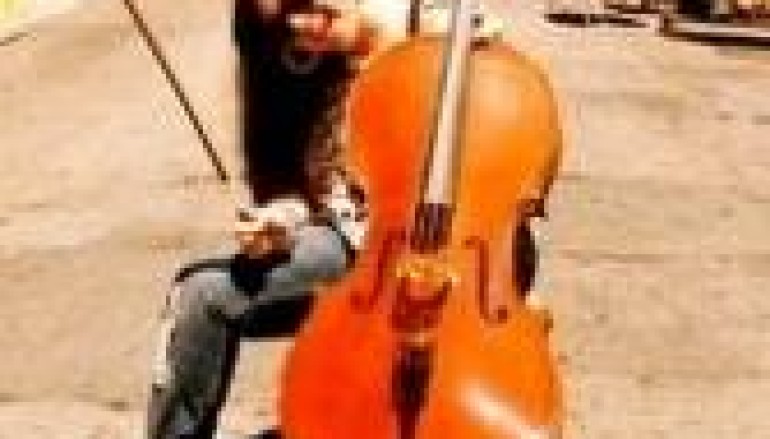 Myrto Joyce Asks Are You Afro?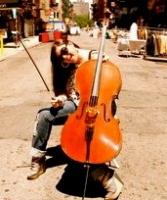 From above the dance floor at a Harlem loft party, energy suddenly moved from below – pounding bass, heavy feet – a driving beat coming from somewhere moving people to converge on the dance floor. Making my way through the electric energy shouting "Who is that girl?" I spotted an amazing and bubbly personality behind the decks, dancing along to the track as hard than anyone. Who was this mysterious girl, behind a heavy curtain of black glossy hair?
Her demeanor spoke mostly of quiet fan enjoying the music, when I met her earlier in the nite – and here she was, holding down the decks and making even veteran house heads sing praise. Her fingers churned out track after track of bangers, some familiar, some never heard before. Her passion for music was clearly communicated through the sound system, pulling the crowd in to love the music alongside her.
I caught up with Myrto Joyce recently between her launch of Are you Afro?, and preparations for their second installment, and learned this passion wasn't new. In fact it was rooted all the way back to the Motherland… introducing… Myrto Joyce!
1200Dreams: On June 10th you launched Are You Afro? to a packed house with Maude34, Afrobeta Bodega, Uhuru Afrika, and Mecca Digital Hi-Fi. There was a lot of excitement behind the event. But the question I kept hearing is, "What is Are You Afro?"
Myrto Joyce: Are you Afro? is a new music brand, but more than the brand, more than the party, Are you Afro? is an experience. In our minds eye it is about the unity and harmony that we in the house/dance community feel when that big drum hits us. You can consider yourself black, white, Jew, gentile or any other label that you choose. But the Drum is from the Motherland. And on the dance floor the Drum is the beat that drives us to new heights and revelations. If you feel music deep in your soul, if it drives you to move your body, if you feel music in your spirit – then YOU ARE AFRO! No matter where you are from, we are all ONE!
1200Dreams: What started your passion for music and lead you to this scene?
Myrto Joyce: At 6 years old I expressed the need to explore the world of music closer and I started taking my first classes at a local music school in my hometown. I learned piano, took voice lessons and finally I got committed with one of the biggest loves of my life – the cello. I graduated from the National Conservatory of Music in Athens with a Bachelor in Music Performance and I'm continuing my music studies here in New York.
1200Dreams: Being trained as a classical musician, how did you choose DJ'ing?
Myrto Joyce: Becoming a DJ was one of the biggest surprises in my musical career. From 15 years old I was influenced by the dance music scene and culture. I loved going out dancing and listening to my favorite DJ's. I started spinning two years ago when my good friend and mentor Max Pela influenced me to extend my love of music to DJ'ing.
It literally started as a hobby but it's been an amazing experience and something new that I love to do besides playing an instrument. As a DJ you still have to perform, but in this case your instrument or your voice is your equipment. And you still have to satisfy the audience with your music. For me it's a challenge because I'm currently playing the cello in a classical orchestra giving performances, and I also perform as a DJ, and I am loving it! All that musical diversity that I'm experiencing each and every day and the energy of different audiences – it's truly a blessing!
1200Dreams: What cultural influences did you grow up around and how did they impact your taste in music?
Myrto Joyce: I grew up in Greece. And from my early childhood I started traveling around the world meeting new cultures, people, ideas, gaining new experiences and of course listening to multiple genres of music – that was my passion from day one. Every place in the world I went I was blessed with the opportunity to visit and be exposed to something new, a different musical experience. I've always liked to sit down with the locals and learn all about their musical backgrounds. To me music in itself is healing – it's an explosive expression of humanity, it's something we are all touched by, no matter what culture we are from – everyone loves music. My taste in music is global. I've never put myself in a box. I listen to all kinds of music – soul, jazz, funk, rhythm and blues, Latin, African, music from all corners of the world, always depending on my mood.
1200Dreams: What has influenced your selection the most?
Myrto Joyce: My music style is most influenced by Africa. I spin music that we call Deep Afro Tech, and I love everything about this muic. Besides the voice a wide array of musical instruments are used such as drums, rattles, double bells, string instruments, many types of xylophones, lamellophones, and different types of wind instruments like flutes and trumpets. Playing this music moves and connects my spirit to Africa where everything began from.
1200Dreams: Myrto Joyce – birth name or moniker? What is the meaning behind it?
Myrto Joyce: My first name is Myrto, it's my birth name and according to mythology Myrto was a woman from whom the Myrtoan Sea derived its name. Joyce, my last name, is a moniker. I picked this name up because it contains the word "joy" and the word joy to me is really important because it's the expression of our essential and central fulfillment.
1200Dreams: Earliest memories of electronic music – what was the first house song you remember being moved by?
Myrto Joyce: My exploration with the electronic sound started at a really young age as I was listening to bands like Daft Punk, Thievery Corporation, LTJ Bukem, Afrika Bambaataa, Depeche Mode, Felix Da Housecat, Donna Sumner, Frankie Knuckles, David Morales, Louie Vega and the list goes on and on.. The first track I remember being moved by, and I still am, was the song "Finally" by Kings of Tomorrow, vocals by Julie Mcnight.
1200Dreams: CD/Digital/Vinyl – what mode do you prefer?
Myrto Joyce: I love both CD and Vinyl. Although when I play I use CD's.
1200Dreams: What equipment are you currently working on?
Myrto Joyce: I've learned to play on CDJ'S and that's what I'm currently working on – Pioneer 1000 CDJ's and a Pioneer 800 mixer. But I would love some day in the future to expand to vinyl too.
1200Dreams: What do you wish to express to people on the dance floor? What do you want them to leave with?
Myrto Joyce: I've always wanted to move people thru my music and sounds. It is very important to me with the eyes of a DJ to watch people dance all together – expressing their feeling and emotions, moving into different realities. My dream is to see people on the dance floor feeling what I call Freedom. Freedom of mind, freedom to love, freedom to dance, freedom to hug, freedom to share experiences with one another as music lifts their spirits high. And when it's time for them to leave the dance floor I want them to have in mind that music does bring people together. It allows us to experience the same emotions. People everywhere are the same in heart and spirit.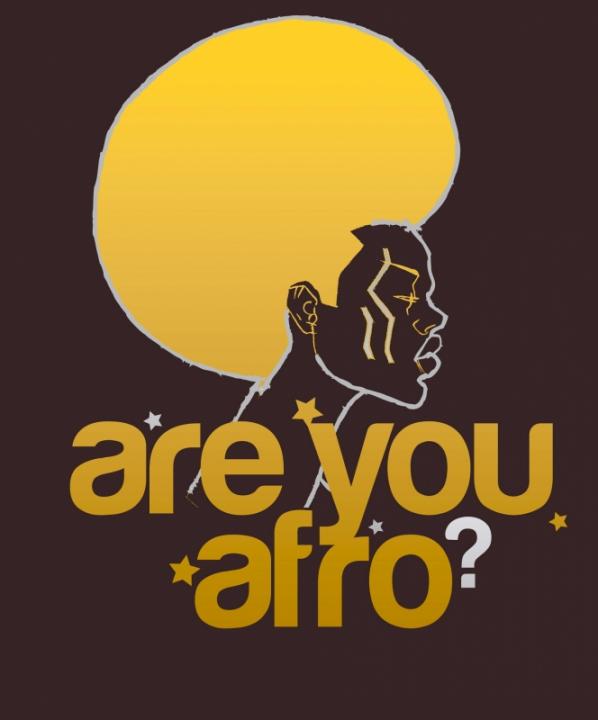 1200Dreams: After your explosive start with Are You Afro? where will you take us this Friday and beyond?
Myrto Joyce: The Are you Afro? launch party was indeed a huge success. There's a lot of surprises coming up, lots of guests, new and upcoming artists, live music. This Friday July 8, we have a special treat for our guests – Anane Vega and her partner Antonello Goghe from Nulu music are going to bless our party. It's going to be an amazing night and hope to see everybody there!
This Friday and beyond, Are you Afro? plans to be a revolutionary movement in music and culture. It will bring people together from across the globe to share their musical experience and their culture with each other. Through this journey, we will learn the origins of this music and culture, that even if you are Greek, Italian, Spanish, Latin American, Middle Eastern or even Russian, somehow we are all tied to Africa. With this kind of understanding and embracing of Africa; we want to wipe out racism and oppression all over the world. We hope to connect people thru music, spirituality, love and knowledge which will enrich their lives. We absolutely have a passion for what we do and every month the Are you Afro? family will keep providing you with the best music, so stay tuned.
1200Dreams: And what's next for you in your music career?
Myrto Joyce: For me, I'll keep studying and working hard on my music. Currently I'm continuing my music education in Brooklyn Conservatory of Music. My goal is to pursue my PhD in music performance. I currently give performances with my cello and as a DJ. I have a few upcoming recordings with some amazing artists from the House music scene like Josh Milan from Blaze, for his upcoming album. I am really honored and excited to work with him! I also just started producing and am working on my first remix and first track. You will be able to find my work and upcoming performances at www.areyouafro.com.
For info about the next Are You Afro? party click here!