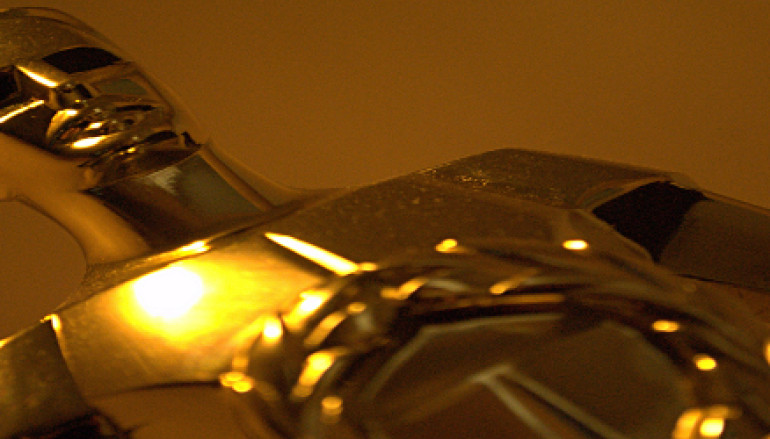 THE CLUBBERS GUIDE TO MOVIES: BEST FILMS OF 2014

Hidey Ho, Yo! Yes, I know. It's 2015 and we're in late February already, but, well, I'm a busy person don't ya know?? As per usual, I'm probably (most likely) the last one out the gate and you're no doubt worn out by all the end of the year best film nonsense by now. But, with the Oscars but mere weeks away, I finally managed to secure some time and watch all the films -with fairness and objectivity- that I can get my hands on. As you know this takes a considerable amount of time.
2014 was an excellent year in films. For me, the films ranged very solid to great and as you can imagine it was quite difficult to come up with my list of the top 20. The fact that no one movie stood out is proof that there were so many good ones. This list I've ever put together was enjoyable because of the variety of genres represented. This even created some internal debate between my number 1 – 5 choices, but in the end I went with the film that lingered deep in my brain the more I contemplated it. Just like last year, I'll try to keep this piece at a reasonable length with spots 20 to 11 simply listed and a short blurb on my thoughts for the top 10 films. Here are my top twenty films for 2014.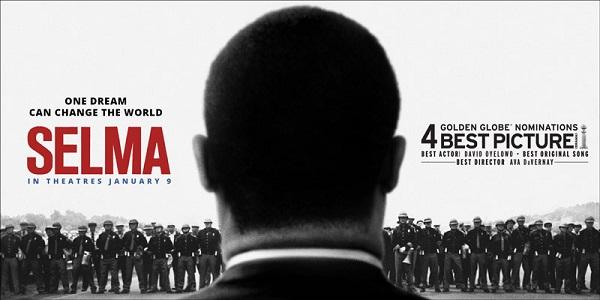 #20: SELMA (dir. AVA DuVERNAY)
#19: LIFE ITSELF (dir. STEVE JAMES)
#18: LEVIATHAN (dir. ANDREY ZVYAGINSTEV)
#17: GRAND PIANO (dir. EUGENIO MIRA)
#16: THE LEGO MOVIE (dir. PHIL LORD & CHRISTOPHER MILLER)
#15: THE THEORY OF EVERYTHING (dir. JAMES MARSH)
#14: INTERSTELLAR (dir. CHRISTOPHER NOLAN)
#13: DAWN OF THE PLANET OF THE APES (dir. MATT REEVES)
#12: RAID 2: BERENAL (dir. GARETH EVANS)
#11: CAPTAIN AMERICA: WINTER SOLDIER (dirs. ANTHONY & JOE RUSSO)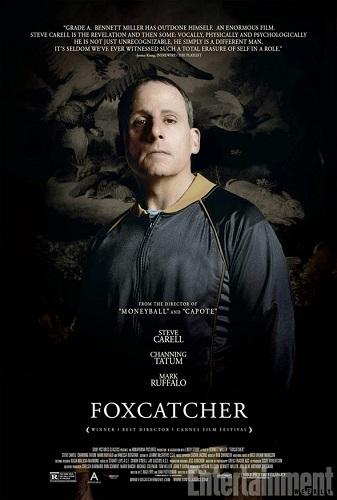 NUMBER TEN: FOXCATCHER (dir. BENNET MILLER)
It was daring to imagine that a compelling, even remotely appetizing biopic drama could be made from a story as creepy as this upper-class/lower-class tale of unspoken impulses and eventual cold blood murder. But Bennett Miller, in his third consecutive biographical drama, found a way with the help of a thoroughly excellent cast (Steve Carell, Channing Tatum and Mark Ruffalo) and controlled doses of ambiguity. Real good stuff here! Carell's portrayal of John Du Pont still creeps me out!
NUMBER NINE: NIGHTCRAWLER (dir. DAN GILROY)
The year's greatest monster came not from a horror film but from a biting indictment of ambulance-chasing American media. Jake Gyllenhaal's character, Lou Bloom may not be a murderer but he's clearly a psychopath, and the film's blackest joke is how seamlessly he fits into the broadcasting machine once he plants himself in a local LA TV station. Dan Gilroy's directorial debut has facets in common with some films of the past, i.e. "Network", "The King of Comedy" and "One Hour Photo" but, manages to be its own horrifying, mesmerizing beast, not skimping on the hand-held viscera, but leaving some of its most disturbing moments as quietly alluded to off-screen events. What did happen between Lou and Nina at her apartment? It's probably a relief that we weren't shown. Rene Russo, Riz Ahmed and Bill Paxton all provide effective and affecting support. But at the end of Nightcrawler, it's Mr. Bloom you'll remember the most! Great work here!
NUMBER EIGHT: INHERENT VICE (dir. PAUL THOMAS ANDERSON)
I'll tell you, it's like taking acid and going on an epic ride when watching this one. Part of the reason it's in my top ten is because I'm a big Paul Thomas Anderson fan and secondly because this film is a testament of how to take a popular novel and create a film full of exquisite images and hilarious episodes. Just let go of the need to hold the whole thing in your head, or you won't enjoy it at all. Joaquin Phoenix and Josh Brolin are good fun to watch. This was a treat!
NUMBER SEVEN: THE BABADOOK (dir. JENNIFER KENT)
This film owned me!! Period! THE BABADOOK creates tension not with jump scares or chase sequences but with cautious editing and slow-burn suspense—that is, until it descends into a final half-hour of harrowing emotional and physical intensity, an extended climax that made me gasp with glee! It's a story of grief, depression, and the tension/bond between a mother and child, all seamlessly weaved into an original and captivating supernatural horror flick. The performances of the mother and son are outstanding, although you'll want to strangle at least one of them initially for obnoxious behavior. Nonetheless a wonderful film!
NUMBER SIX: GUARDIANS OF THE GALAXY (dir. JAMES GUNN)
I've seen this film three times and that alone tells you all you need to know! It's good to see blockbusters made well (you hear that Michael Bay?) and succeed! The perfect blend of classic sci-fi fare and current pop-culture irony is what rockets "GUARDIANS OF THE GALAXY (GOTG) into the stratosphere!!! Marvel has stepped it up with recent releases and GOTG is the most awesome fun movie of the bunch! I can't wait for GOTG 2??
NUMBER FIVE: BIRDMAN (dir. ALEJANDRO GONZALEZ INARRITU)
Lots of films claim to be different!? Birdman is!!! Inarritu has wisely assembled an ensemble of performers who know how to handle a long take ala a theatre presentation. This will certainly rank among Keaton's career highlights and not just his comeback – in a role that allows him to completely dump out his paint box and show a vast range of emotion — but everyone shines in this one.
NUMBER FOUR: THE GRAND BUDAPEST HOTEL (dir. WES ANDERSON)
Wes Anderson's most complete fabrication yet, a fanatically and fantastically detailed, sugar-iced, calorie-stuffed, gleefully overripe chocolate cake of a film. There's never a dull moment – narratively and especially stylistically — in this semi-nostalgic but clear-eyed tragicomic drama, which infuses the directors trademark idiosyncrasies with the wise, between-the-wars melancholy of Austrian writer Stefan Zweig, whose work inspired the film. I really enjoyed watching this film!
NUMBER THREE: THE IMITATION GAME (dir. MORTEM TYLDUM)
In most true event or bio-pic films, there can be some difficulties and inaccuracies in the retelling but, sometimes it is a must in order to make the story more cinematic, that's the difference between a motion picture and a documentary film. There are probably some historical inaccuracies in THE IMITATION GAME, yes, but did those give us the wrong impression of Alan Turing's life or the importance what Alan Turing and people at Bletchley Park did? I don't think so?
THE IMITATION GAME is a well-executed bio-pic with a marvelous musical score and great cast. Benedict Cumberbatch is the perfect choice to play Turing; I couldn't think of anyone better. His portrayal of Alan Turing is truly magnificent!
NUMBER TWO: WHIPLASH (dir. DAMIEN CHAZELLE)
This film kicked ASS!! Damien Chazelle's riveting jazzy psychodrama is set at an elite New York music academy, but the moment that JK Simmons' abusive character, a perfectionist instructor, appears and begins to square off with his new protégé/victim (Miles Teller), we realize that we're really watching something more akin to a drill-sergeant melodrama where drum solos replace forced exercises. There's tension in each dynamic shot, in the layers of Simmons' devious fury, and Teller's remarkable ability to turn drumming into acting. This film is mortifyingly intense, intelligently scripted, brilliantly acted and beautifully shot! One of my faves for 2014!
NUMBER ONE: …… BOYHOOD (dir. RICHARD LINKLATER)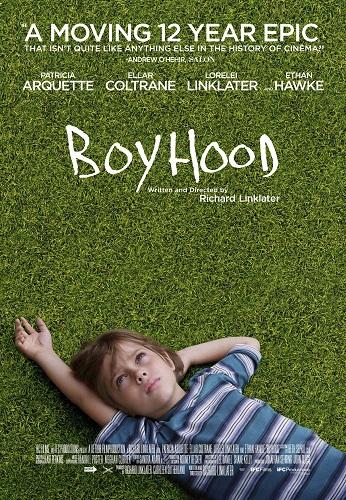 The idea of making a film over a 12 year period is a scary risk. That alone makes this a marvelous achievement but, a film's greatest strength arguably lies in how real it feels as you watch it. It takes a simple but intriguing concept and utilizes it in the best possible way which is what Linkalater did here! Boyhood is simply a classic showpiece that is not to be forgotten and won't be imitated anytime soon!
There were plenty of other really good films in 2014 that I enjoyed watching and I feel I would be slighting without giving them some love. Here are some notable mentions: A MOST VIOLENT YEAR, AMERICAN SNIPER, UNDER HER SKIN, TWO DAYS, ONE NIGHT, CITIZENFOUR, BIG HERO 6, MR. TURNER, FORCE MAJEURE, EDGE OF TOMORROW, SNOWPIERCER, IDA, FINDING VIVIAN MAIRE, WILD, CAKE, ONLY LOVERS LEFT ALIVE, THE HOBBIT: BATTLE OF THE FIVE ARMIES, UNBROKEN, STILL ALICE, GONE GIRL, PREDESTINATION, FURY, THE BOOK OF LIFE.
Ehhh….just for fun, here are my worst films of 2014.
#10: I, FRANKENSTEIN (I… DON'T KNOW WHAT TO SAY ABOUT THIS???)
#9: THE JUDGE (NOT EVEN A JUDGE COULD PUT A STOP TO THIS ONE!?)
#8: ANNIE (TRAINWRECK…)
#7: TRANSFORMERS: AGE OF EXTINCTION (SHOULD'VE DONE WHAT THE TITLE ELUDES TOO!)
#6: DIVERGENT (THE BAD ALTER EGO TO WHAT THE HUNGER GAMES ARE… NOT SAYING MUCH.)
#5: WINTER'S TALE (SHOULD'VE BEEN BURIED IN THE SNOW!)
#4: THE LEGEND OF HERCULES (GEESH!)
#3: QUIJA (QUIJA SPELLED CRAPPOLA!)
#2: A MILLION WAYS TO DIE IN THE WEST (MORE LIKE A MILLION WAYS TO FLOP IN THE WEST!)
NUMERO UNO: TRANCENDENCE (I LOST CONCIOUSNESS WHILE WATCHING!)
Well that's it. Hope you enjoyed reading this list as much I had writing it. 2015 is looking great as there's a huge list of great releases!! Well, SEE YOU SOON…AT THE MOVIES!!!!