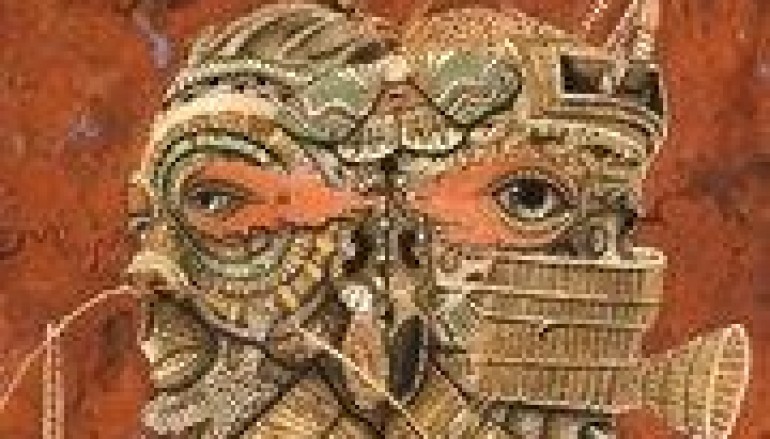 Osunlade Ready To Lite Up World With CD/Book: PYROGRAPHY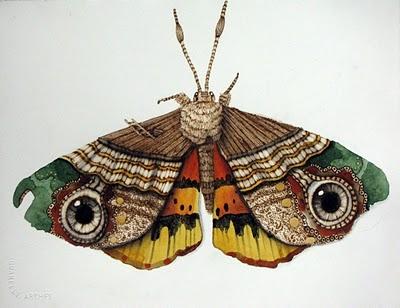 Osunlade is known as a musician, producer, and DJ. He is simply an artist, having taken to painting in the last few years and even using some of his own pieces as cover art for his music releases. He began his career with the big labels at age 17, something that any up and coming artist would dream of. Yet, he soon became unhappy with the industry's ways and embarked on a mission of self-discovery that has brought us Yoruba Records, his own record label, where quality reigns over quantity and staying true to himself has earned the admiration, respect, and devotion of fans and music lovers around the world.
The first time I listened to Osunlade was through my work here at 12000Dreams, and I was hooked before the first minute even finished playing; there is a quality to his music that is beyond beats, vocals, categories or genres; his music seems to reach deep inside the listener and takes him or her outside of this realm; making us connect to the elements, we once lived with and have forgotten in this modern era. It's simply good music.
On May 16, Osunlade brings us his newest master piece; a combination of sound and art that truly exposes the soul of the artist, and somehow manages to bare our souls at the same time. This time Osunlade is releasing a CD along with a book containing never before published nor translated prayers of the Orishas, the deities that represent the elements in the Yoruba religion. These prayers have been passed down in the oral tradition through centuries, and Osunlade has taken to the task of publishing them in a beautifully reverent work of art. He has chosen Australian pyrography artist Scott Marr to be an accomplice in this endeavor.
Pyrography, the art of painting with fire, names this limited edition production, and if you watch here, you will understand how ELEMENTALLY right this partnership is. Marr is as much a purist with all the elements in his painting as Osunlade is with his music. The artist uses only natural pigments that he gathers mostly from the Australian bush. He works with those elements, processes them with infinite care and admiration to create amazing pieces that reflect the very basic nature of our relationship with the Cosmos, while somehow capturing our common essence, not only in the final product, but in every single component of his masterpieces. If that doesn't evoke Osunlade's Deep House mixes, we don't know what does!
Teaser Video

To order the book and CD, which is a limited edition collector's item, you need to email [email protected], where you will receive a return email with further details.
Order the CD here: