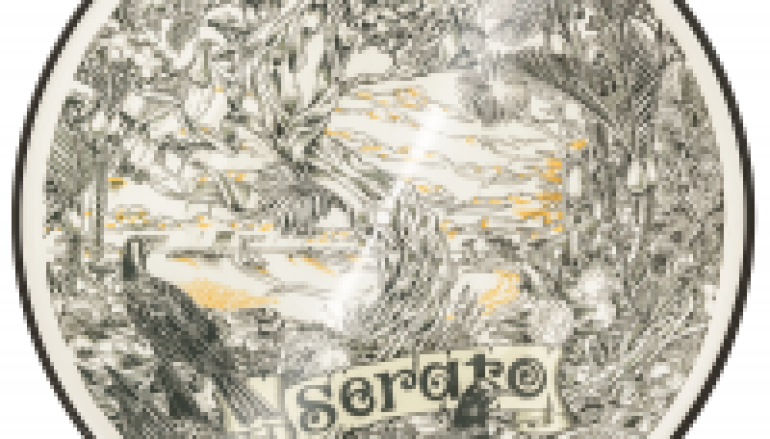 Serato Pulls a Willy Wonka With Special Edition Control Vinyl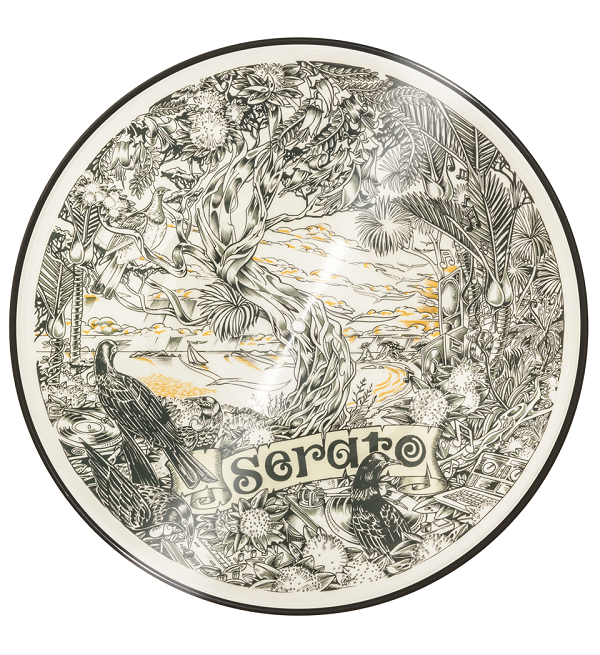 Serato doesn't only make awesomely functional DJ gear, they have a certain artistic sensibility that shines through just as brightly as the LED lights on their wares. Take for instance their new artist series of limited edition control vinyl.
Going beyond the customary primary colors used for special edition vinyl going back to when we carried crates full of records, Serato has commision real deal artists to create real deal art.
Check out the latest offering, a double set by New Zealand artist Dan Tippett. This thing is straight up beautiful. In fact, you might not want to actually use it and instead put it up on the wall, maybe buy those special album frames they sell at Target these days for us old folk. Or you could buy two sets, also something we used to do back in the day.
These specially commisioned vinyls are "extremely limited" and available on the Serato online store and selected retailers. But here's where it gets even more fun and the reason for the tilte of this piece.
Straight out of one of my favorite movies (and yours too don't lie), Serato is running a Willy Wonka And The Chocolate Factory type contest and released into the wild one, just one, even rarer set of Tippett's beautiful creation; this one sports a gold rim.
Find it, take a picture with it, email it to Serato and you will win a trip to visit Serato HQ in New Zealand, meet Steve and AJ (the inventors), hang out with the team, and go to their 15th birthday party! I always wanted to find a gold wrapper and visit Willy Wonka, but I'll settle for a trip to Serato HQ. Anyone mind sending it to me if you find it? Please!
I want this record for myself, so if you want all the rules and regs go get them your damn self from Serato here <insert evil laugh here>.