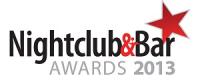 The Nightclub & Bar Awards Announce 2013 Winners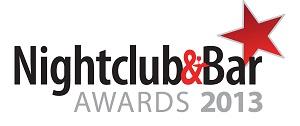 The month of February is just about up, but there's still time to fit in one more award show and The Nightclub & Bar Media Group did just that, announcing the winners of the Nightclub & Bar Awards.
The NBMG prides itself on being the industry's number one source of information regarding bars, nightclubs and lounges. In other words, they do the hard work of visiting all the loud clubs, the dingy bars, the opulent Vegas venues, nite after nite, event after event all in an effort to bring us the best of the best. And as always, they do not disappoint, even if the list might.

I mean, where's that bar I stumbled into one evening while lost in the deep woods of Pennsylvania, where a DJ wearing a dear head spun obscure 70's Disco classics while the patrons, all dressed in bright orange vests, sung along. They were the nicest bunch of people I have ever met in a club, even if they did keep insisting I go out back to look at the new rims on their trailers. Then again, maybe it's best we forget about that club period.
There are some legitimate surprises however. Such as Best Club of The Year Winner, one of New York's own, Amnesia. It's always great to see one of our local clubs get such a big nod.
More surprising was their pick for Resident DJ of The Year: Jermaine Dupri, who plays at Playhouse Nightclub in Hollywood, CA. I knew he spun, but I still see him more as an okay rapper. Congrats nonetheless are in order.

Las Vegas is so big they need their own damn category. Winners in the Vegas Nightclub Awards are hot spots Marquee, XS, Hyde and of course 1OAK.

Congrats to the winners, but really congrats to all of clubland, it's been a very great year for all. For the full list of winners, scroll down.
If you're in Vegas come March, stop by the Nightclub & Bar Convention and Trade Show taking place March 19-21.
And the winners are:
Bar Awards:
Bartender of the Year: Jeffrey Morgenthaler, Clyde Common, Portland, OR
Beer Bar of the Year: Fatpour Tap Works, Chicago, IL
Cocktail Bar of the Year: Williams & Graham, Denver, CO
Hotel Bar of the Year: The Bar at the Dream Hotel, New York, NY
Restaurant Bar of the Year: The Tasting Kitchen, Venice, CA
Ongoing Promotion/Party/Event of the Year: Beat the Clock at Bar Anticipation, Lake Como, NJ
Single Promotion/Party/Event of the Year: Zombie Apocalypse at Vertigo Sky Lounge, Chicago, IL
Small Wonder Bar of the Year: Pour Vous, Los Angeles, CA
Sports Bar of the Year Sponsored by Foam Finger Nation: CBS Scene, Foxboro, MA
Nightclub Awards:
Dayclub of the Year: Roof on the Wit, Chicago, IL
Mega-Club of the Year: Lure, Hollywood, CA
New Club of the Year: HQ Nightclub, Atlantic City, NJ
Nightclub of the Year: Amnesia, New York, NY
Ongoing Promotion/Party/Event of the Year: Ritual at FLUXX Nightclub, San Diego, CA
Resident DJ of the Year: Jermaine Dupri, Playhouse Nightclub, Hollywood, CA
Single Promotion/Party/Event of the Year: World Jetski Finals Pro Party at Kokomo Havasu, Lake Havasu City, AZ
Small Nightclub of the Year: Harvard & Stone, Los Angeles, CA
Vegas Nightclub Awards:
Dayclub of the Year: Marquee, Cosmopolitan
Mega-Club of the Year: XS, Wynn
New Club of the Year: Hyde, Bellagio
Nightclub of the Year: 1OAK, The Mirage
Ongoing Promotion/Party/Event of the Year: XIV Vegas Sessions at Hyde, Bellagio
Resident DJ of the Year: Lil Jon, Tryst, Wynn
Restaurant Bar of the Year: STK, Cosmopolitan
Single Promotion/Party/Event of the Year: Spirit Day at Marquee, Cosmopolitan
Small Nightclub of the Year: Rockhouse, The Venetian
Official site for Nightclub & Bar Media Group