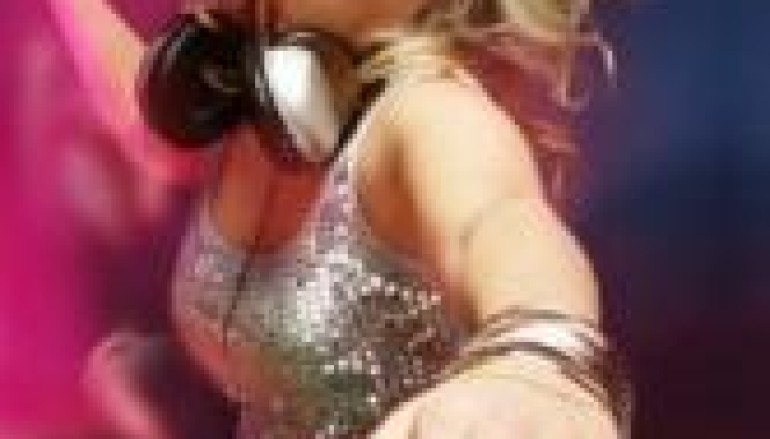 WTF: PARIS HILTON WANTS TO BE A HOUSE DJ?
I have been a House Music fan/lover/follower for years and I am very fortunate to count many fabulous DJs as good friends. In getting to know them and occasionally interviewing some I've learned that the journey of becoming a professional DJ is a very difficult one; it is a journey that requires a lot of dedication, countless hours of practice & music search, a unique set of skills & talent, and most importantly a true love for the music. Some people don't value these things as much and feel they can take shortcuts and when money is no object, well, we're about to find out.
Various entertainment news websites have reported that Paris Hilton is training to become the "biggest female House DJ in the world." The rich and famous Paris Hilton who is famous for being rich and famous, has decided she wants to be a DJ with a focus on House music, and is allegedly training with David Guetta, Afrojack and Deadmaud5, as if that will make her a legitimate DJ, and aims to take the world by storm.
Most of the DJs I know started training when they were just kids and yes, I find it disrespectful to the culture that someone can just wake up one day and say, "I am going to become the biggest female House DJ in the world" just because they have the money and want to add another notch to their lame career. But, I guess if you are Paris Hilton and though you possibly lack all of the essential elements necessary to be one, money and connections can maybe help you get gigs. But, does that make you a real DJ! And where is she getting her music facts from anyway, because I can think of many amazing female House DJs that I have been fortunate enough to watch perform.
Of course, everyone deserves the benefit of the doubt, but when it comes down to it, being a DJ is a lot more than simply showing up in a DJ booth and spinning records; you have to love the music and the culture that surrounds it. And the fact is, Paris has shown a disregard for both. This is a full fledged culture, one you evolve in over time. It has it's own set of rules and nuances you must adhere to in order to survive, and if you don't know enough or have enough respect for a DJ that you feel you can walk up to a him or her and say "what is that noise?" then this type of music, and this culture, is not for you.
Back in 2009 during the Winter Music Conference in Miami, Ms. Hilton walked up to the DJ booth at the 1OAK party while Steve Angello was playing Tech House and told him his tracks were giving her a migraine and to please play Hip Hop!! At that moment the battle between the socialite and the House DJ went wild and he kicked her out of the Dj booth. Ironically now it has been reported that she is training to spin House by traveling to hot spots and hanging out with House DJs. Aint that a bitch?
The ability to spin records and move a crowd is a gift that I believe some people are born with, but most work very hard, over years, to master. House in particular is a very intense genre of music. It is complex and to play it you must learn, live, know, and love it. The first time I heard House I felt an insatiable need to hear more and more and more. I was instantly addicted to it. Then at the club, I could not resist and would just dance the night/morning away because the beats charged me with this inexplicable energy. House music is a feeling and if you don't get that, no matter how HOT being a DJ may seem, you will just never make it as a "real DJ". Personally, I am very selective when it comes down to my music and judging by her past antics and her disregard for the culture, I am pretty sure I will not vote for DJ Paris.