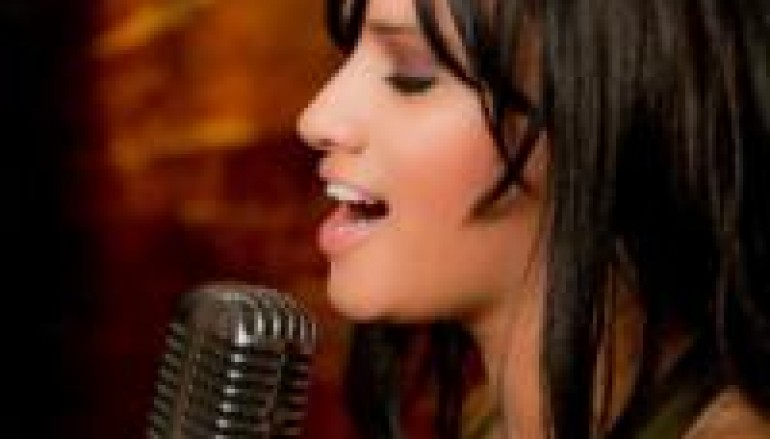 1200DREAMS PRESENTS: JASMINE CLEMENTE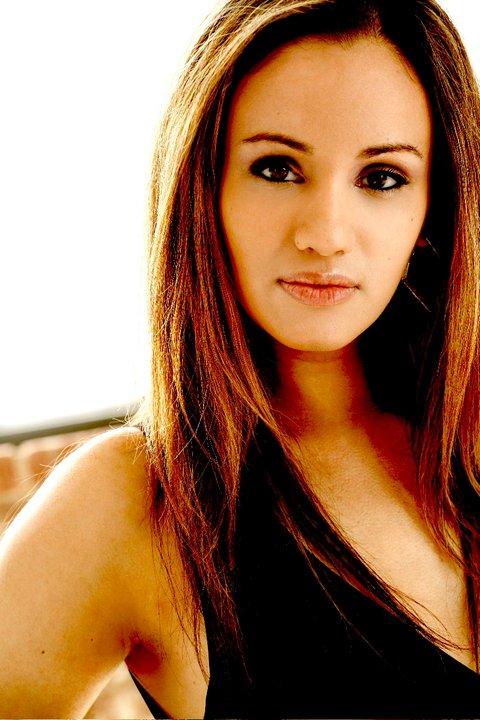 If there is one thing we love around here is dreamers. The type of people everyone thinks are crazy simply for having the audacity to follow seemingly impossible dreams. In the world of entertainment there are a lot of these dreamers, everywhere. I come across them often, the ones who want to dance or sing on stage, act in front of a camera or tell a story from behind one, and there are even those who want to do it all. I met one of the later recently, her name is Jasmine Clemente, and I was struck not only by her beauty, but by her resolve, her awareness, and most of all, her audaciousness.
Jasmine Clemente was born in New York to Puerto Rican parents. She began singing as a toddler, belting out songs as she watched Star Search or Showtime at the Apollo. Growing up her idols were the legends we have all come to love and admire such as Michael Jackson, his sister Janet, Whitney Houston and Mariah Carey, Celine Dion, and others. Like many dreamers before her these legends inspired Clemente to pursue a career in music and as soon as she hit legal age she did just that.
It wasn't long before a young and beautiful Jasmine Clemente was in the thick of it all hustling for work wherever she could. And it didn't take long before people took note of that natural beauty. Soon after the modeling gigs came and she began appearing in magazines for print, fashion catalogs, and eventually in music videos. In 2003, she won a Liz Clairborne modeling contest. The big prize, a trip to Barbados. And she was just getting started.
Clemente is a one woman show. She works on improving her talent and skills daily, but recognizes that to make it to the spotlight she has to hustle backstage, a lot. Clemente is the manager, the PR agent, the publicist of her career and more, and she has been extremely busy.
With nothing but talent and her audaciousness intact, Clemente began performing covers in various venues around New York City as a way to strengthen her vocal chops and gain the experience she craved. Finally in 2011, she teamed up with two local aspiring producers and put out two independent singles, "Time" with Antonio Ocasio and "Free My Spirit" with Franke Estevez. Her gigs picked up and then? Super-stardom? No, drama!
In the midst of hustling for her dreams, Clemente found herself in a relationship that quickly soured and became violent. Determined not to get sidetracked, she quickly changed her course and like straightening oneself after a rough patch on the road, she left the relationship behind her and doubled down on her career. Soon, she was headlining more prominently in bigger shows, which leads us to today.
No one is guaranteed to make it in this world, especially in the world of arts and entertainment, but in case you haven't noticed, Clemente is a force to be reckoned with. And to think, we haven't even covered half of the projects and accomplishments she has been a part of over the last few years. But we'll let her tell it. See, Clemente recently dropped the single "Everything You Need," a teaser of her first full album. Aiming for a Spring 2013 release, she is hard at work writing, recording, and of course networking. And that's where we come in.
We managed to catch up with Clemente and decided to put her through our arduous 12 questions before she blows up and doesn't have time for us. Then again, we're kindred spirits, both hustling for a dream.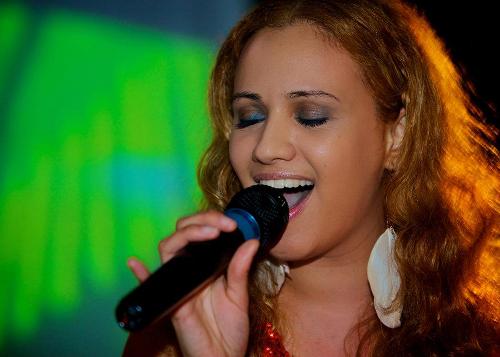 1200Dreams: You've been around the scene for a greater part of your artistic life, working as a model, an extra, you've been a TV show host, you're an author, and more. What attracts you to the role of female House music vocalist?
Jasmine:

House music is a spiritual genre of music that conveys a universal language. For me, I feel that the drum rhythms and instrumental vibes are rooted from a variety of cultures stemming from Africa, Middle East, Latin Heritage, and Europe that blend into one sound.
With that being said, the frequency that house music vibrates on attracts people on a deeper level because it's soulful – so far from the superficial, bubble gum, commercial pop music that the American mainstream culture has been force fed.
Okay, so maybe saying force-fed is too strong a choice of words, but we've definitely been hit on the head with a small pool of records they repeatedly play over and over again on the radio until we're brain washed into thinking that we love these songs we're so used to hearing. But with house music, it's not about buying into a gimmic, it's about listening to songs that people from all corners of the world can relate to – speaking to the ancestors of our soul.
I leave you with this: As a female house vocalist, I sing because I know that I can pass the burning torch of this beautiful genre to the next generation who are itching for some real music with real substance. A lot of today's youngsters are awakened to the fact that major media corporations are trying to dumb us down with mindless songs to make fast, easy money, but I think that phase is phasing out.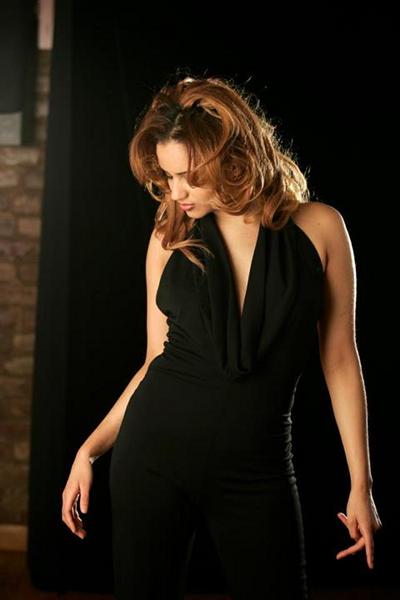 1200Dreams: As a new and talented singer there is no doubt you will establish yourself as an individual, but who are some of your influences both in popular music and of course, in the House music genre?
Jasmine:

In popular music, I'd have to say that above all great singers, Sade and Celine Dion do it for me! Sade, because her lyrics are soulful and poetic and Celine Dion because her voice is bananas!
When I was a little girl, I'd listen to Celine's earlier albums before she became famous in the states, and I'd push myself to belt out her range of high notes so it could strengthen my vocal chords. I may not sound a thing like her, but because of her, I developed a voice I probably would've had to get special training for.
Ok… now for house… I have to admit that I love all of Little Louie Vega's productions. There are so many awesome artists in the house genre, but when Louie gets ANY of them inside of a vocal booth, he makes magic! And by the way, Show your love by BLAZE, is one of my favorite house records.
1200Dreams:

You have embarked on this journey just as House music and the entire dance music scene is dominating the world of pop culture. Do you think this is a good thing or would you rather have come up when things were a bit more underground?
Jasmine:

I believe that everything happens in divine timing. I was meant to come up now, as the entire dance scene is evolving and expanding into pop culture. As a whole, I'm proud to be coming up during a time when more people are opening up to exploring this genre.
1200Dreams:

Tell us about your new song "Everything You Need." This is not your first production, right? How did this single and the video come about, what does it represent for you?
Jasmine:

I actually wrote this song about two years ago after a Chicago house producer named Echo gave me one of his instrumentals to work with. He told me to write a hit song with a real catchy hook, and although I knew what he meant by that, I felt compelled to write something from my heart – regardless whether it would become a hit or not. I wanted to write lyrics that would uplift listeners because my intention was to market it to an audience that is not into house, as a way to introduce them to house but still sound kind of poppy.
However, my lyrics still had to have substance with a positive message in it. So in the hook, I wrote, "You have love, you have peace, you have everything you need." This hook felt worth repeating because we've been taught that the things we need are outside of ourselves such as money, property, luxurious living, etc. But I feel that everything we need is already within, and once we activate our internal power, than anything we accumulate on the outside will just be extra plus we'll appreciate it more.
As far as this video is concerned, there are two versions of the same song. The original version which was produced by Echo, and the remix which was produced recently by my ex-boyfriend (a new producer from New Jersey) who saw potential in the record and wanted to do his own version, so yes, I mixed business with pleasure and gave my companion at the time a chance to work together with me, and that's how these videos came about.
1200Dreams:

You're very vocal about your personal experiences with domestic violence, and I want to applaud you for taking such a public stand with something so serious. But more so, I think everyone should know, because it's a sign of the type of person that you are, that despite your day in and day out hustle as an artist, you actually volunteer for a battered woman's shelter. Can you tell us about that?
Jasmine: Because I have experience from being physically and emotionally abused myself, I feel that I can relate to other women who are going through the same thing. But my main reason for volunteering at a women's domestic violence not-for-profit organization called The Healing Center is because I want to truly reach and heal abused children before they grow up to repeat the cycle.
Although I love music and the arts with all my heart and soul, there are more detrimental issues to dedicate energy to that are the root causes to the world's demise or evolution. People complain about so many problems but what are we doing to solve them? Well, while we can't save the world single handedly, we could all chip in to make a difference by helping the most important thing of all: Children. You see, despite having been in an abused relationship, I keep in mind that the man used to be a little boy who was once abused too, and he's just doing what he's grown comfortable doing because it was done to him.
I also know how deeply music heals the wounded because it's a healthy way to vent and channel our frustrations in a creative fashion. Yet still, some people are abused so badly, that they can't even do that because they can die by the hands of a murder. Surely, every problem needs a solution.
1200Dreams:

As a writer, I am curious about your work as an author. You actually published a book. Tell us about that experience, what is the book about, and how does it feel to be published?
Jasmine:

I'm in the midst of writing my first fiction novel that Augustus Publishing has decided to put out on kindle and paperback. But I'm still only 230 pages in – almost finished! However they have read the first few chapters and like where it is headed. Still undecided on a concrete title, (for marketing purposes) the book is about a young woman in her early twenties trying to make it as a singer while feeling guilty for escaping an abusive mother while her younger sister is still living at home. Trying to save her sibling while first trying to save herself becomes taxing, and she begins to find love in all the wrong places with unsuitable men. The book is lightly inspired by true events, but it's definitely not a memoir. I've switched so many details around and fabricated events that I'm categorizing the piece as fiction.
In addition, I just got my first short story, Twin Mamacita, published in an all female Anthology entitled, Lipstick Diaries 3, also published with Augustus. It's 25 pages long about a love triangle that offers a surprise ending.
1200Dreams:

Social media plays a big part in almost everyone's life these days, especially yours as an artist. Can you imagine yourself without it? How exactly has it impacted your life?
Jasmine:

Social media is an independent artists dream come true! At least for me it is. It gives me more control to create the projects I want to and build my own fan base without being dependent on a major label, which in the past had manipulated many artists into compromising their creative vision. But with YouTube, Facebook, Twitter, iTunes, Traxsource, etc, I can even network with other creative professionals through instant chat and email, even if I happen to be home sick with the flu in pajamas! Talk about being productive no matter what!
1200Dreams:

This social media world can be quite engulfing and if you're not careful, one can easily be overwhelmed. What advice or tips could you share that might help someone better navigate this always on world?
Jasmine: Although this may be a pain-in-the-behind thing to do at first, connect all of your websites together! This way, when you upload something or promote a new post, you don't have to sign into different accounts to reach different audiences. Just do what you need to do once a day, and let it blast out to all of your networks cause they're all intermingled. For example, hook your twitter up to Facebook so when you tweet, it automatically shows up on your Facebook news feed.
1200Dreams:

How do you unplug? What does Jasmine Clemente like to do to unwind when she is not on the grid? Or when you do relax, is your cell phone always in close proximity?
Jasmine:

My cell phone is always in close proximity but if I'm spending time with a loved one that I haven't seen in a long time, I purposely will not look at my phone for a few hours. My time with my closest friends or relatives is our time – not to be split or shared. And business calls are a distraction to even my own peace of mind when I'm trying to build or keep a genuine human connection.
As far as chill time goes, I absolutely love watching great movies, even foreign films. I'm also a classic beach bum, and I'm quite addicted to Bikrahm Yoga – a 90 minute workout inside of a 105 degree sauna (I only do this during winter).
1200Dreams:

I have to ask, but who are/is your favorite DJ(s)?
Jasmine:

They are as follows: (There's quite a few) Little Louie Vega, jOHNNY DANGEROUs, Tony Touch, Duce Martinez, Tommy Bones, and David Morales.
1200Dreams:

Tell us what you have coming up after the release of your first single, what do you have in store for us next?
Jasmine:

I'm working on a full length album with some awesome producers, and here's something new – I'll also be getting into film! Being that I'm a writer, I've learned how to create some really cool characters and dialogue, which is inspiring me to one day write a script. Plus I'd love for my novel to actually get picked up as a film!
With that being said, I'd like to try transforming into a character for a movie myself. Why not try acting? FYI: My first single was Free My Spirit, produced by Frankie Estevez off Fuzion Records.
1200Dreams:

If you could make one wish, what one thing would you make happen next for your career, be it your single explodes or perhaps someone you'd like to collaborate with?
Jasmine:

My wish since childhood has been to work on a duet or collaboration with Mariah Carey. And being that she's got a bunch of songs remixed by David Morales, I don't see why this should remain a distant dream. I believe we can make it happen!
Connect with Jasmine on the web:
Facebook.com/JASMINECLEMENTE.TheArtist