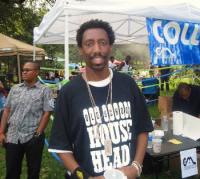 EXCLUSIVE INTERVIEW WITH ROBBI THE PROMOTER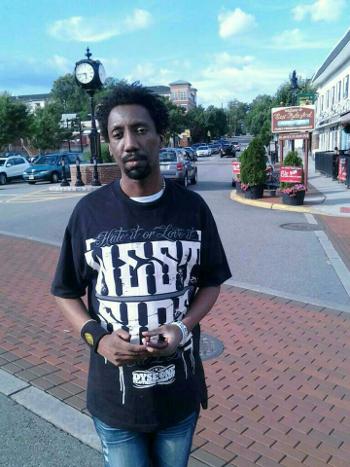 Whether you attend a party regularly, club hop, or just go out once in a while, chances are you've seen Robbi The Promoter casually strolling through as he makes his way through club after club, party after party, event after event. And that's no exaggeration, he's been at it for close to twenty years and in that time has hosted events for the biggest DJs in the world such as Little Louie Vega, Kenny Dope, Jellybean Benitez, Farley Jackmaster Funk, Josh Milan, and many, many others, and he's done it here in New York, he's done it in Chicago, Philly, Miami, and beyond. His reach is massive, which is why it's no surprise he won Best Promoter of the Year 5 times in a row (2000-2005) for the now defunct Undergroundarchives website, one of dance music's pioneer websites.
Despite his being a familiar personality on the scene fact is, Robbi is a low-key kind of guy, the type that observes more than talks and in fact, speaks only when he has something to say; which is exactly why we wanted to interview him. We managed to link up with Robbi recently and surprisingly enough, he had no issue answering our traditional 12 questions. So, what does one of New York City's most popular underground promoters have to say? Let's find out.
1200Dreams: Do promoters get a bad wrap? How important are they to the scene?
Robbi The Promoter: I won't say it's so much a bad rap, it's easy to get a bad rap but, anyone who brings an audience is important. How important depends on the particular individual. For example, there are tons of promoters out there that just promote parties, or just promote records. I promote parties consistently in and outside of NY, I promote music for tons of record labels, websites, dance music clothing
1200Dreams: What is the most challenging aspect you face as a promoter?
Robbi The Promoter: Dealing with people
1200Dreams: Didn't expect that answer. So, how did you become a promoter then?
Robbi The Promoter: I was introduced to underground dance music by my cousin Mark in 1988. I stuck with it mostly via radio and finally had my first club experience at the Shelter in 1992 – loved it! Then there was the Afterlife Parties, a few parties at Hunter College, and the Wild Pitch parties but again, in those days I was never heavy into parties. Then one cold night in 1995, I was a victim of an apartment building fire, lost everything. So, I somehow heard that The Shelter had reopened, and on my arrival there I found out it was now called Vinyl. At the time Don Welch and Barbara Tucker were doing the famous Underground Network Parties there so I asked the cashier if there was anything I can do there: clean bathrooms or something. He pointed me out to the UN manager Cedric "Freedom" (RIP). It's funny cause I approached him, asked the same question, and without saying much, he quickly introduced me to Don and Barbara, then gave me a stack of flyers, told me to write my name on them, and go give them out. lol. That was my start.
1200Dreams: Over the last decade we have experienced the decline of our economy, the emergence of a lot of new technology, and the explosion of dance music; how have these things impacted the dance music landscape, which has had the biggest?
Robbi The Promoter: The way I see it, the biggest impact from both the decline in economy and the new technology is on DJs. It's simple, new technology makes it way easier to become a DJ and of course becoming a DJ is an easy target for a combination of folks out there who lost jobs, cash is tight, just looking for a niche, just bent on showing off, and many other reasons. Therefore if not already, the world is going to be over-saturated with DJs.
As for other changes, the internet has definitely played the best role in putting a "face" behind dance music, especially through Youtube, Vimeo, Soundcloud, etc. It has exploded on the commercial side and to me it's put the underground side of dance music in a way better position in terms of awareness.
1200Dreams: Speaking of technology, a lot of the industry people you deal with regularly such as DJs, artists, even the fans sometimes, complain about how technology has made things too easy, allowing anyone to just come in and call themselves a DJ or a producer, etc. As a promoter, do you feel like that, has technology made it easier for a promoter to do what they do, and is this good or bad?
Robbi The Promoter: Of course, it is easier for an experienced and smart promoter to do their job. And especially with the use of Facebook it's easy for people to all of a sudden label themselves a promoter. But if a new promoter learns values and respects the culture and its pioneers, then it's a good thing. It's also a good thing if you're a new promoter who couldn't care less about anything but can fill your event with a huge audience. It's really a bad thing if this new promoter is doing it just to fit in with the cool people and has little or nothing to show.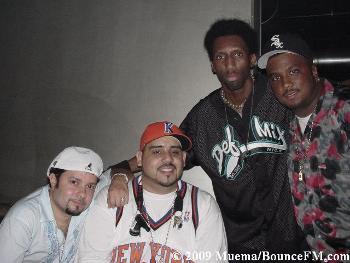 1200Dreams: I can imagine that like many promoters, you have many stories about things that you have experienced or seen; share one really fucked up experience and one that gives you hope in humanity, or at least the scene.

Robbi The Promoter: Never.
1200Dreams: Damn! Ok, so what are some of the not so obvious benefits of being a promoter?
Robbi The Promoter: To be able to travel.
1200Dreams: That was easy. Do you get excited, nervous even when you meet artists you really admire? Who is one of your favorites that you've worked with. Who would you like to work with that you haven't yet?
Robbi The Promoter: For some reason I never do. I've always been modest about it. Oh man, and my list of favs is way too long. I can start but, I'm afraid of leaving someone out. I would like to work with Miguel Migs.
1200Dreams: Other than being a promoter, where else can we see Robbi? Where would you like to take your career to next?
Robbi The Promoter: I just promote…and as for the career, I haven't even given it a thought.
1200Dreams: With all the parties and events you attend, how do you relax, how do you get away from it all?
Robbi The Promoter: When I travel I get to relax ..or while here, I usually go to the movies.
1200Dreams: What piece of advice would you give to up and coming promoters out there?
Robbi The Promoter: To pay close attention to my answer to question #5.
1200Dreams: You have events almost every nite but, what big events do you have coming up that excite you the most?
Robbi The Promoter: In September there is The Collective Minds Festival in Baltimore, a similar concept to the Chosen Few Old School Picnic in Chicago now dubbed "the Woodstock of House Music" which just went down July 7. I helped out a little with that working under their main promoter Reggie Corner, the attendance was over 30,000 people! For more info on The Collective Minds festival check out www.chosenfewdjs.com or reach me directly at [email protected].
Homepage slideshow image courtesy of: Nasheim B. Williams