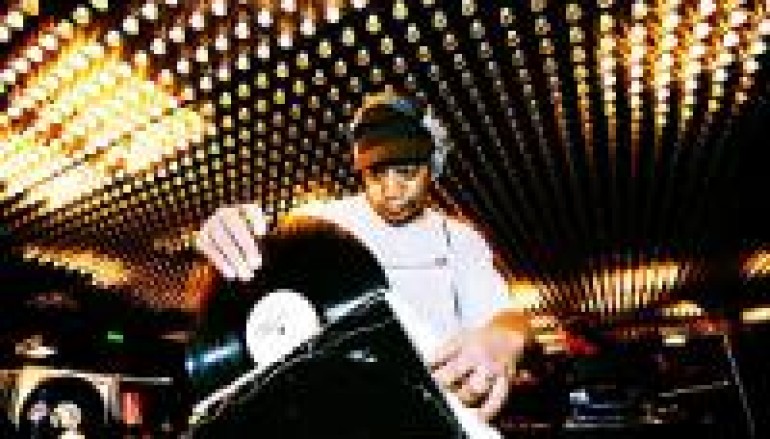 DJ OF THE WEEK 2.20.12: KOOL DJ RED ALERT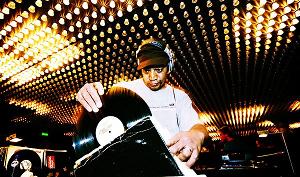 So, Monday is President's day and one would think that making an association between that and DJ of the Week is not easy. Well, they would be wrong. Truth is, there are plenty of ways to mix the two. At the minimum the holiday allows for an extra nite of partying since there is no work on Monday, and we love dead president's too, right? But we have a better association for you, and I don't think we're going out on a limb here. If there ever was a President of Hip Hop DJ's, this veteran would most certainly be one. I am talking about none other than Kool DJ Red Alert.
Born Fred Crute in Harlem, New York in 1956, he was just a teenager hanging at Bronx parties with DJ Kool Herc when Hip Hop wasn't even Hip Hop yet. So inspired with Kool Herc's power to move the masses using vinyl records, he decided to take up the craft himself. Learning not only from Kool Herc but also Afrika Bambaata and Grandmaster Flash he dropped the needle on the record and began his path towards becoming a DJ, little did he know he was at the very beginning of a cultural revolution.
Bestowed the name Red Alert while in high school because of his red hair, he stuck with the name when he began spinning officially for Afrika Bambaata's Zulu Nation, toured the country with KRS One and his Boogie Down Productions, and others. He also spun wax at the clubs, legendary venues such as Negril, Danceteria, and the Roxy. It was at the Roxy where he met Barry Mayo the then program director of New York's 98.7 KISS FM who offered the young DJ a chance of a lifetime, the opportunity to be the DJ for a new show set to launch on the station called Dance Mix Party.
Of course, Red jumped at the chance presented to him by Mayo, but no one could have imagined that he would become not only one of the most influential Hip Hop DJs on New York radio but one of its most famous DJs period. In a time before the Internet, Radio was an indispensable tool, and Red Alert simply owned it. Over the next two decades, on both KISS FM where he served for 11 years before moving on to Hot 97 in 1994, when you wanted to hear the best in Hip Hop, R&B, and Dancehall, you would simply tune into Red Alerts show. Personally, I remember eagerly awaiting his shows just so I could record them, knowing I'd have some newly released ish my friends wouldn't have.
Red also has some cred beyond radio. He helped nurture some of the biggest names in 80's and early 90's Hip Hop such as the Jungle Brothers, Black Sheep, Queen Latifah, and Tribe Called Quest via his production and management company, Red Alert Productions (RAP). He dropped a few albums including "Hip Hop On Wax, Volume 2", "We Can Do This", and a number of mix compilations.
Red's endeavors have not gone unnoticed by his Hip Hop and industry peers. Not only has he appeared in over 50 videos, a sign of love, respect, and admiration from his Hip Hop brethren the industry has recognized him by bestowing him with more than a few honors. Rolling Stone named him one of the 50 most influential people in music, he's featured in the Rock and Roll Hall of Fame, was selected as an honorary ambassador to the United Nations, and one honor I am sure he is most proud of is his induction into the Bronx Walk of Fame.
Red Alert returned to KISS FM in 2007 where he has been rocking his World Famous Radio Mix Show every Saturday nite from 10:00 pm to midnite ever since. Kind of makes me want to pull out the cassette recorder. Well, maybe not, but he still has my vote for the first Hip Hop president!