DJ OF THE WEEK 8.4.14: HUXLEY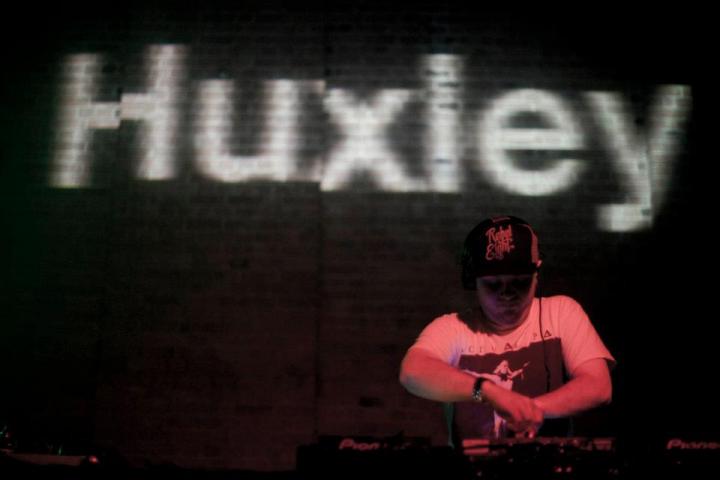 You would think a large online presence would be a natural thing for anyone younger than 30 trying to make moves in the music business -or any business for that matter- in this day and age. That's why, I find it refreshing when I come across a DJ who lets the music speak for them and not how many friends or likes he or she has. Michael Dodman aka Huxley is one such DJ.
Don't get me wrong, Huxley has a Facebook page, even an old, though barely alive MySpace page. You can also find plenty of articles and interviews on him. Who knows, maybe he has loads of pages under some other name, other than his personal FB page, but when it comes to the artist pages, it's safe to say Huxley lets the music speak for him.
As for Huxley's creations, one can say his sound is much more mature than you'd expect from such a young guy, which is probably why it is already capturing the ears of not only his contemporaries but earning the respect of industry veterans especially. Just one listen to one of his biggest hits 'Let It Go,' and you'll swear he's an old soul from Chicago somewhere.
Huxley first began meddling in Garage before settling in to a more House laden groove. Since then, he has solidified himself as one of the brightest and most skilled House music producers of late. So much so everyone from underground labels such as Cecille, Tsuba, 20:20 Vision, Fear of Flying, Morris Audio, Hypercolour and big dogs like Defected Records as well as artists such as Maya Jane Coles, Pirupa, Lee Burridge, Close, Max Cooper, David Morales, and more have come knocking on his door.
As a DJ his prowess is no less impressive. He has blessed party goers the world over, spinning at clubs such as the grand Ministry of Sound in the UK, Chinese Laundry in Australia, Sankeys, Ibiza, Air in Tokyo, 360º in Dubai, and the Highline Ballroom in New York just to name a few.
Expect to hear and see more from Huxley in the coming years. Just don't expect to find it all online. You just might do better going to the clubs and experiencing him for yourself!