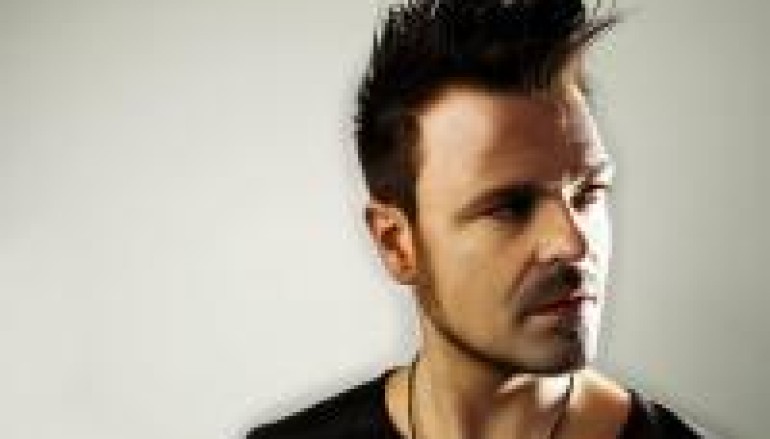 DJ OF THE WEEK 7.7.14: NOIR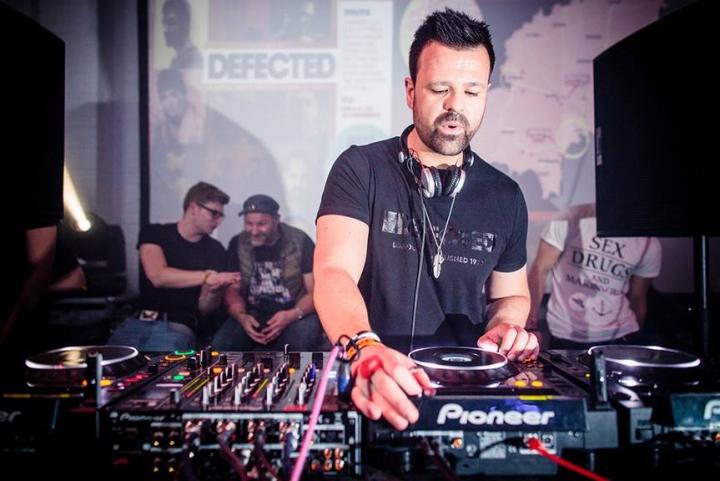 He was born in Aalborg, Denmark and his government name is Rene Kristensen. Don't know who I am talking about? I don't blame you. Perhaps, you'll know who I'm talking about when I list some of his gems such as 'My MTV,' 'All About House Music,' or one of his biggest tracks to date, 'Around.' If that last track didn't help, then allow me to give you an all too brief introduction to our latest DJ of the Week, Noir.
Rene Kristensen knew he wanted to be a professional musician since he was a child, famously telling his mom when he was just 8 years old that he wanted to be like Duran Duran and travel the world like they did. That desire has been fueling him ever since and only increased when he discovered the UK radio stations that had just begun playing the first wave of Acid and House music. This desire fueled his passion as he began collecting vinyl as a teenager and straight through his school years; it fueled him enough for him to turn down the opportunity to play professional sports and instead set his sights on scoring his first DJ gig. He did just that, landing a gig at a club called Rendez Vouz when he was just 17 years old. It continued to fuel him as he taught himself programs such as Cubase, Cakewalk, Reason, and others; it fueled him with the gumption and the insight to approach blues musician Palle Kruse Jensen to be his mentor in order to learn about the very structure of music. He wanted to not only feel the music, but know how it worked. He figured it would make him not only a better DJ, but a better musician. He figured correctly.
Fast forward to 2003 and Rene quits his day job to focus on music exclusively. Within two years he was signed to a slew of record labels and was churning out tracks such as the aforementioned 'My MTV,' and 'All About House Music' -which ranked in the top 10 sales chart on Traxsource for 3 weeks as hit no. 6 in Pete Tongs Essential Selection's Buzz Chart- as well as 'I Don't Understand House Music,' 'One Love,' 'Disco.Nnected,' and remixes such as 'Sometimes,' for Mr. Groove and 'Say U Will' from Cajmere Feat. Dajaé just to name a few. In 2007, he launched his own label, now one of the top House music labels in the entire scene. Work and creativity were flowing just great when in 2009, it all blew up even more with the release of a dark and sexy single.
I remember when it first hit. I'm not sure if I heard it first in a podcast or a mixtape or at a club, but let me tell you, the track was on heavy rotation for quite sometime. Till this day, if you play it, it brings people to the dance floor. If you don't already know, the track I'm talking about is 'Around.' This isn't simply Noir's biggest track and the one that put him on the map and has kept him solidly booked ever since, it gave House music a whole new breath.
Noir has simply been on fire ever since. From legends such as Roland Clark to everyday heros of the nite such as Grant Nelson, Chris Lake, Riva Starr, Ian Carey, Sonny Fodera, Copyright, and more, everyone now wants a piece of Noir. And they'll get their time, they'll just have to wait as he rocks party people in clubs and festivals all over the world. Kinda like a dream come true, right? No, it is a dream come true.