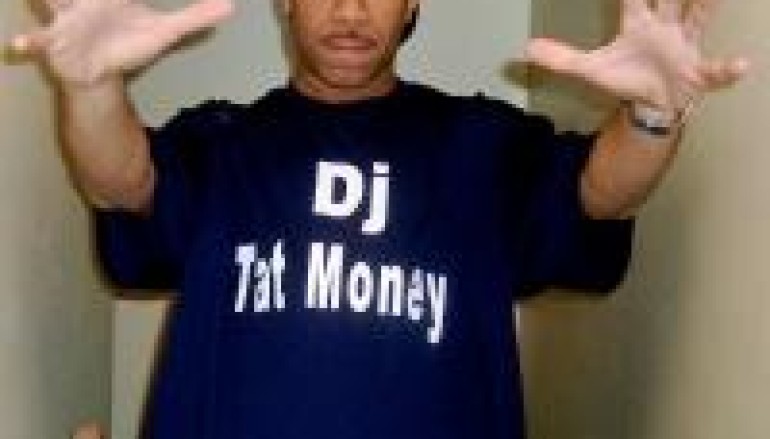 EXCLUSIVE INTERVIEW: DJ TAT MONEY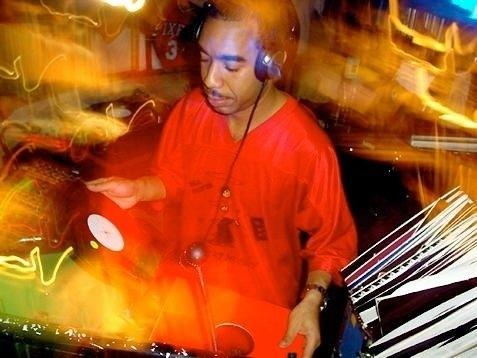 DJ Tat Money might be an old school legend, but he's still going strong and has lots to teach the new school cats. He sits down with 1200Dreams for an exclusive one on one and gives us the scoop on where he's been and what he's been up to lately.
1200Dreams: The great DJ Tat Money is an inspiration to many DJs/turntablists out there. Many of us learned a lot of scratches from listening to you get down on Steady B's joints! Tell us though, who inspired Tat Money to get on the tables?
DJ Tat Money: What up Cee?! Man I would have to say it started with Grandmaster Flash. After him, Grandmixer DXT was off the charts. He was a major influence on the Philly style of DJing.
1200Dreams: One of the first turntable tricks we heard you do was the "drag" scratch – dragging the record backwards after letting the sample play – and you did it in such a funky style! How did you come up with that?
DJ Tat Money: The drag scratch was real funky, always sounded so good to the listener. I have to credit that scratch to my brother from another mother Cash Money. We're still boys and we rehearsed sometimes. So it was common to come out sounding similar in that regard. I had an opportunity to put it on wax at the time and I did because I felt it needed to be heard. That was a representation of Philly that I wanted to be out there.
1200Dreams: You, along with Cash Money, Code Money, DJ Miz, and so many others, put Philly on the map as having the illest turntablists back then. What was it about Philly during that time period that produced so many ill scratchers? Were there a lot of Philly battles between you all?
DJ Tat Money: It's funny you should ask. That is exactly correct. If you said you were a DJ in this town, you had to back it up by being able to cut the hell outta "Dance to the Drummers beat", "It's time," "Pump me Up," and "Superrappin" to name a few. As well as "Hey DJ" by the World Famous Supreme Team. That was one of my favorite records back then, and your skill level was determined on the way you cut those records. The battle was the draw for partygoers to come out and witness. Although, there weren't many marquee match ups, Jazzy Jeff did go up against some lesser known cats. Other than that, DJs would go at it all the time. As well as critique each other. So your skill level had to be on par with this one or that one. Or it had to be better.
Philly had its own style and sound. I lived outside the city, so I sounded different from most cats that dwelled in the city. Different parts of the city had their own sound. You could hear it when they spun – an amazing, groundbreaking time.
1200Dreams: How did you hook up with the Hilltop Hustlers? Give us a little insight into the Hilltop back in the day.
DJ Tat Money: That meeting was something that was supposed to happen. I wanted to get into the music industry and I heard that Mantronix worked at a record shop so he could learn about the music industry, so I did the same. I went to the hottest record shop in town and I continued to buy a ton of records, hoping someone would notice, and the owner did. He asked me if I wanted to work there and I said YES! So that was the beginning.
Now at the time, I was spinning more and more and trying to be the best. So I would put out these one of a kind tapes on the street for cats to rock in their boom boxes. Later, the word got around to Steady B and he came down to Funkomart where I worked and asked me to be his DJ.
In the beginning, it was just Steady and myself. Then our manager said we needed a crew like the Juice Crew or Boogie Down Productions for instance. The Hilltop Hustlers was actually a name used in West Philly for certain individuals that lived in that neighborhood, and they allegedly did many illegal things. So the name was lifted and used by one of its residents, Steady. They didn't seem to like it at first, but then it got all over the radio and they didn't mind. We then instituted Cool C, who was one of Steady's good friends from school – he wanted to be in the music industry so bad.
After that, Woody Wood from 3X Dope came down to my job and asked me to pass his demo to my manager. He was almost begging me. Because of the fact that I kept my job AND was making records, people couldn't understand. They thought I was rich overnight, but I always kept my ear to the street for new music. So a meeting was set up and Steady and I said that we would work with 3X Dope! That was story of the Hilltop Hustlers.
1200Dreams: "Rockin Music" is one of the dopest scratch DJ songs! What inspired you to put that one together?
DJ Tat Money: It was my competitive nature. It was natural for a DJ to want to show his skill level in Philly, and I was no different. I used to go in the studio with reckless abandonment, until I learned control and learned that a record isn't a battle. Then I got my timing down and was way more rhythmic. The idea came at a time when DJ's were doing records to show their skills. At first "Rock the Bells" was sort of a DJ record. At least Cut Creator was highlighted and then came DJ Jazzy Jeff. So my manager said that a "cut it up DJ" record had to be done. So I did more of a jazzy/funk type of cut and at the time, we were doing the highlight the DJ thing here in Philly at all the parties. So that's where it came from for us – at least the idea of it.
1200Dreams: What are some of Tat Money's all time favorite records to kut up?
DJ Tat Money: Some of my all time faves are LL Cool J "Rock the Bells", Trouble Funk's "Pump me up," Hashim's "Al naafiysh-Its Time," "Were only Buggin," by Whistle, Gmf & The Furious 5 "Superrappin," Chic "Good Times," "The Adventures of Grand master Flash," and a host of break beats that you had to be able to rock. And the first 8 break beat releases were gold in Philly. "Sing Sing volume 4," as well as "Funky Penguin volume 1," and "Black Grass,"…Wow!
1200Dreams: As a skilled turntablist, do you feel the DJ game is lacking in skill level? I'm not talking about the turntablists, who obviously got the skills, but the party DJs. Back in the day, even if you were a party DJ, you still had to have some skills! How do you feel about the overall DJ game nowadays?
DJ Tat Money: Wow, that's a topic that I talk about all the time. If you have skills, don't just play the record. I feel you should kill the cut even if you're playing sub-par tracks, they're easily enhanced by a skilled professional. We now have ITunes for someone that just wants to play songs. Nowadays it's just a novelty, everyone is a DJ. It's amazing.
If you call yourself a DJ, be educated about the culture. Don't insult real DJ's by saying you're a DJ and you don't know who certain artists are. I hear it all the time. "Can you play such and such?" "Who's that?" or they just have no skills at all; barely enough to pick the needle up and play the song…that kills me.
For me, it's the fact that they are stealing jobs from real DJ's. But I have to say, the radio is trying it's best to kill the Real DJ. They don't wanna hear scratching on records, which in turn, makes club goers not want to hear you cut over their favorite song. But for me, it's part of my DNA. I have to chop it when I'm in the mix – it's a pre-requisite. So to all the DJ's out there, let me hear what you been working on in the basement or bedroom. Don't hide your skills! You are not gonna please everyone all the time. You may as well please yourself and get off!
1200Dreams: A lot of DJs who were on point back in the day let their skills slip away from them. They just can't keep up with today's turntable techniques. How did you avoid this fate? Because you still rep a dope skill set on the tables!
DJ Tat Money: I have seen this happen to some of the all time greats. For me, it's like riding a bike. I've learned how to ride well, so now that I'm into my 18th year of spinning, I really know the bike so to speak. You learn how to wheelly, to ride with no hands. You're advanced at that point. And in my situation, I feel the culture slipping away with all the CD DJs and the discontinuation of the Technics 1200s. But it's a must for me to bust any turntable that you hand to me!! And because I'm a veteran, I really feel the need to keep the culture alive, especially with the state of Hip Hop today.
At shows, I definitely rock a solo every time I can, it's something that a real DJ can and should do. I've been doing it since day one and people haven't seen that a lot since back then. And you still have to be in the right venue today to see someone rock a solo routine. There's still a lot of people that haven't experienced true turntablism. When I did my routine in Ohio, people looked at me like I was a magician. The response was priceless.
1200Dreams: We all noticed back in the day when you started rockin the tables with Kwame. What caused the change from Hilltop to Kwame's crew?
DJ Tat Money: That wasn't supposed to happen. I left the Hilltop for contractual reasons. At that point, I was looking to go out as a producer. I ended up working with this group from Philly by the name of EBS. They had a few songs, one was "Funky Rye Men". Another was "Skillz," they had a video for that one. I produced them and released their songs on my label, 1/2 Fro records.
The Kwame thing happened in the interim. He found out from EST of 3X Dope that I was a free agent. So Kwame was like "tell him to come up and hang out." He was in the field for a new DJ as his was acting up. So we kicked if for a bit and he asked me to spin for him. I loved the idea of a Philly DJ connecting with a NY artist. I wasn't going to at first because of the producing, but then he convinced me that I would need money for equipment and such. I'm glad he did convince me, because it was a very dope time to be in Hip Hop. And I saw places that I didn't get to see with Steady B, as well as perform in front of a different audience – more specifically, females! Haha!
1200Dreams: A lot of us in the "true" DJ community don't like the influx of "celebrities" who now claim to be DJs – no dues paid, washed up from a previous career, but still got a "name," now taking gigs from real DJs. What are your thoughts on this?
DJ Tat Money: I'm with you on that. It's a novelty and the in thing right now. I feel the same way as you do… that they're taking jobs away from quality DJ's. They should have their time to shine, but not to the point where they're taking our jobs away. But, I don't see these lines ever being defined. It's something we have to fight for. We should have a DJ union. A Real Coalition.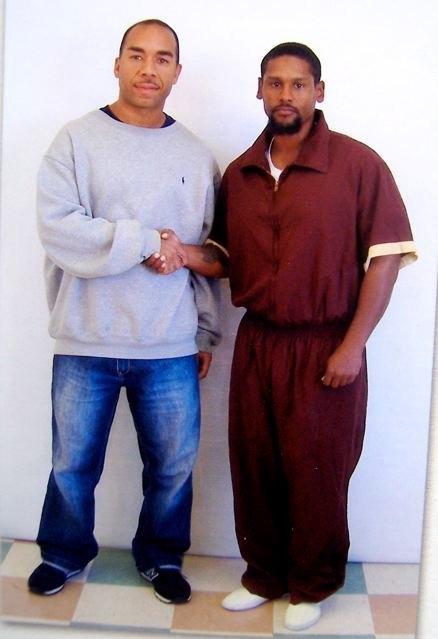 1200Dreams: The recent picture of you and Steady B on Facebook got a lot of attention. I will personally say I totally respect you for what you did. How is Steady doing? Will he ever record again?
DJ Tat Money: Thanks! It was something that I had been trying to do for a long time. It took me a while because of the energy that surrounds this situation if you know what I mean. Finally, I got up there to see my brother. It's rough to see him in that situation, especially when Steady was a cat that used to change clothes 3 times a day! So to see him like that was difficult. He's holding on and staying strong.
He shed light on the situation. I asked him about some things that we did in the past and he was drawing a blank face. He said he's there for the long haul and that we are out in the free world. So he wasn't smiling as much. He said there were other inmates in that room that were watching him. And they test you when you get back on the block. Plus, the prison doesn't allow recording, so I really doubt if he'll ever record again. Unless he can do it over the phone and that would not be an accurate representation of his skill.
1200Dreams: Lastly, what's new with you nowadays? I know you're traveling the globe rocking the turntables, but is there anything else you are working on? And do you have any words to our readers, your fans?
DJ Tat Money: Well, besides trying to invade every set of turntables that I can worldwide, I'm looking to put out some real music. And by that, I mean something that sounds like the golden era of Hip Hop. I have a few tricks up my sleeve and it's just something that I've been wanting to do for some time. So definitely be on the lookout for that.