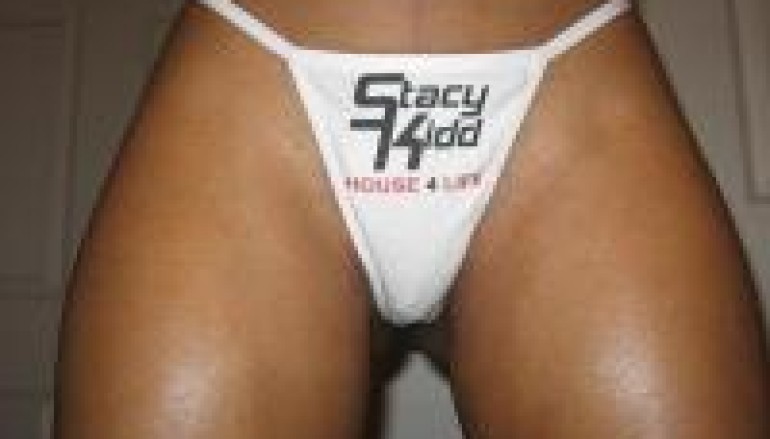 EXCLUSIVE INTERVIEW: DJ STACY KIDD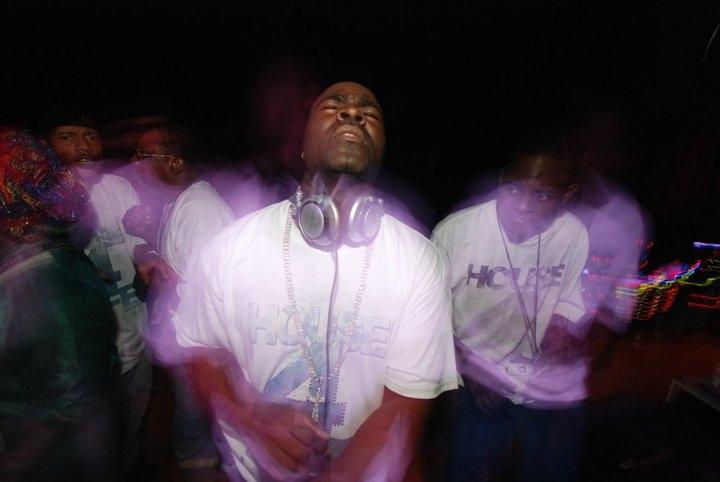 Stacy Kidd is an established name in the Chicago House scene and beyond. During his 20-plus year career, he has released five full-length albums and produced, remixed, and dropped more tracks than one can count. He has worked side by side with living legends of the House scene and beyond, and is continuously on the road.
Most people reaching such a point in their career would simply keep doing what they are doing, but not Kidd, he's actually reinventing himself. His latest chart topper 'How Bad I Want Ya' featuring Peven Everett on vocals was released under the name Soul Element, his new production name.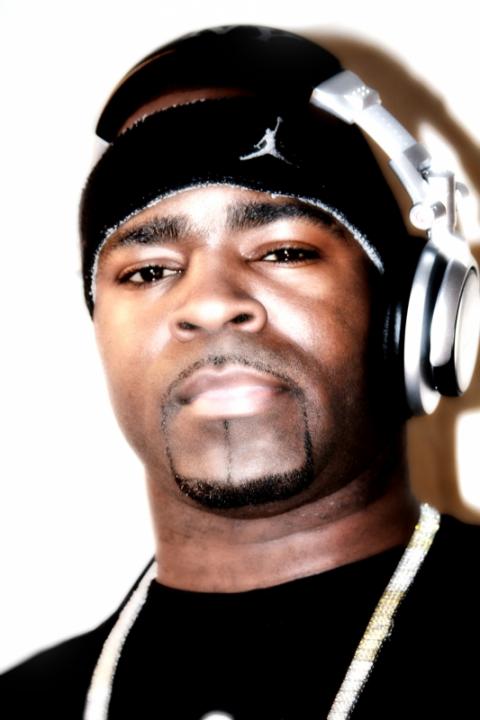 We had the good fortune of catching up with Stacy Kidd recently for a quick one on one session and asked him about the new moniker. With Soul Element, Kidd's aim is to help his fans better distinguish his various styles. Well, we'll let him tell it, but don't worry, the tight production you've come to expect from him, is still there.
1200Dreams: Before we get into how you are reinventing yourself, let's talk about the beginning. Legend has it that you started DJing with two tape decks!
Stacy Kidd: Sure, and yes I started with the duo-tape deck radio, recording mixes off the radio and then playing them together to match the beats. Those was the days.
1200Dreams: Tell us about the first House song you ever heard. What were you up to personally and professionally?
Stacy Kidd: Well the first House song I heard was 'Jack Your Body' by Stevie Silk Hurley that really got me to want to do House Music. Before then I was doing Hip Hop and back then it was when slow songs were played at the parties. But that track made me want to get into House.
1200Dreams: Was that the song or experience that really opened your mind up to the whole scene, making it clear to you that you wanted to be a DJ or producer?
Stacy Kidd: I was DJing all styles of music for a while before I locked in just on House, and that day my whole career made a turn to the better.
1200Dreams: Did you play any instruments before you discovered the turntable? Did you completely abandon them once you did?
Stacy Kidd: I couldn't play anything before I start on the turntables, I made myself learn how to play keys after I got into production back in 1990.
1200Dreams: Now, we are called 1200Dreams for a reason, so I have to ask, what was your first experience with the Technics 1200's? What is your opinion of them? Do you still have a set?
Stacy Kidd: Man, I love the 12's and yes I still have mines and will never give them up.
1200Dreams: The business of DJing has changed a lot since you first began from exposure of artists to the technology itself. What would you say is the biggest change for you personally?
Stacy Kidd: Well, first it changed when they put the hammer down on raves, those was the fun days, and then it changed when everything went digital, but it's still great to me. I feel if you keep putting out good music things will never fade, because music will never die, no matter what changes.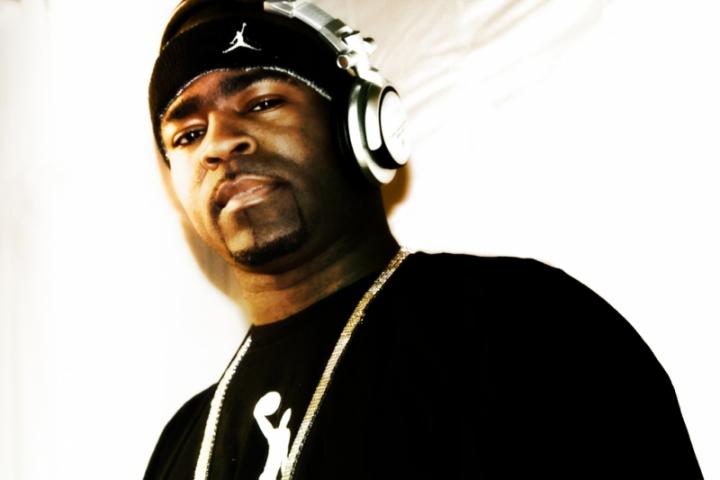 1200Dreams: Vinyl, CD, Digital (Serato, Traktor, etc), or a combination – what's your method?
Stacy Kidd: CD's & Vinyl.
1200Dreams: You are constantly working, putting out your own productions or appearing on others', what motivates you, how do you keep everything fresh?
Stacy Kidd: I stay motivated because of the love of the music, and then the fans that I always get fan mail from keep me going also. There's nothing greater than doing a show and all the fans come out to enjoy your music.
1200Dreams: You've been working a lot with Peven Everett lately, he is an enigmatic figure and undoubtedly establishing himself as one of the most talented singer/songwriters in the House scene. How did you two meet and come to work together?
Stacy Kidd: I went to school with Peven & we grew up in the same neighborhood, we just reconnected after all the things he been doing and all the things I've been doing, and finally had a chance to hook up and do some music together.
1200Dreams: So, 20 plus years in the game, countless singles, on just as many labels, you are an established name, why reinvent yourself as Soul Element?
Stacy Kidd: Well I wouldn't say 20 years (he laughs). It's been 16 years professionally, but I have been DJing for 21 years. And the reason why I use Soul Element now, is only for my Soulful & Deep House productions.
I've noticed over the years that with my real name Stacy Kidd, I've produced, Soulful, Funky, Jackin, Deep, Hip House, Jazzy, Hard & Gospel House. By doing that, when I get booked to DJ in a city I draw all the fans of the Stacy Kidd style, but I was booked to play maybe Funky/Jackin House and I get some of my Soulful/deep fans that come thinking they are going to hear that style. Same goes when I'm booked to play Soulful/deep and I get the fans that come wanting to hear Funky/Jackin House.
So at times I've disappointed some fans that came to see me. So, I said I'm going to stop that, and now I use Soul Element for my Soulful, Gospel, Deep, Tribal House Music and use Stacy Kidd for my Jackin, Funky, Jazzy House Music. Now, no one can get mixed up when they see the names, they will know what to expect.
1200Dreams: So you will continue to release productions as Stacy Kidd? What can we expect from Soul Element in the New Year?
Stacy Kidd: Yes I will still release under Stacy Kidd & Soul Element. Soul Element for Soulful, Deep, Tribal, Gospel House and Stacy Kidd for Jackin, Funky, Jazzy, Hard House, Hip House.
1200Dreams: So, what can we expect from Stacy Kidd and Soul Element in the new year?
Stacy Kidd: I have new Soul Element productions coming soon, feat. Peven Everett, Matthew Yates, Stephanie Cooke & Dajae. New Stacy Kidd Productions also with Defected Records & a Daft Punk remix coming soon.
1200Dreams: What advice do you have for the new breed of DJs out there trying to get into the game?
Stacy Kidd: Always love what you do and do what you love and never give up. Even if labels turn you down, or clubs don't let you play or promoters don't give you a chance, still go, because, I was that same guy at first in my career. Also, House 4 Life!!!
Make sure to cop the latest from Stacy Kidd and Soul Elements on Traxsource.
Soul Element featuring Peven Everett "How Bad I Want Ya"
This track hit the #1 single and #1 on the top download list November 19, 2010 on on Traxsource
Stacy Kidd feat. Peven Everett "Body Jerkin"
New Release 12/21/10:
Soul Element feat. Peven Everett & Maurice Joshua "Groove Thang"