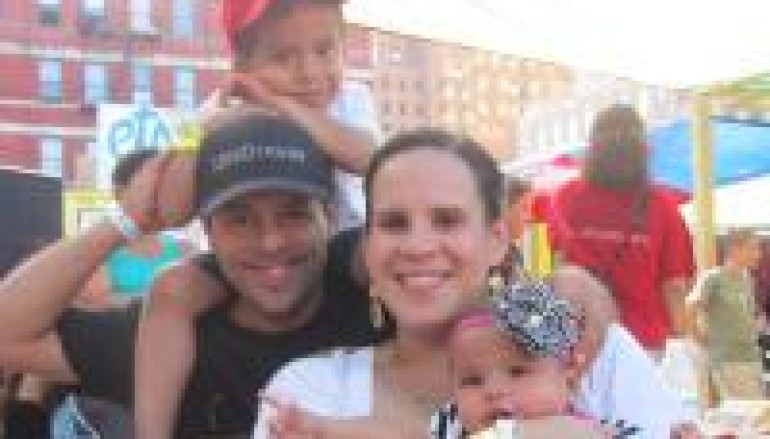 Family + House Music & DJs = Best Fathers Day Weekend Ever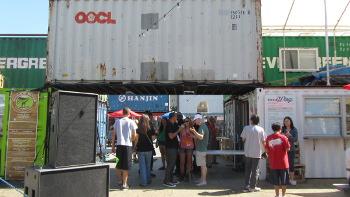 When I first found out that Little Louie Vega was going to be playing at Brooklyn's Dekalb Market on fathers day weekend, I knew I had to go. An open air market -I'm a big farmers and flea market fiend- and House grooves; during the day; spun by my favorite DJ Louie Vega and his beautiful wife Anane; all with my family in tow? There was no way I was missing it. I gleefully relayed the information to my wife, knowing full well that though it's not exactly how she'd spend a Saturday afternoon that she wouldn't deny me my fathers day wish. Wish granted, I eagerly awaited the day.
Going in, I didn't know exactly what to expect. I had barely posted about my attending on the networks and not hearing about anyone I knew attending, I figured it would be just me and the family enjoying some House grooves, doing a lil shopping, and talking to the occasional industry pals. Well, it was all that and more, much, much more.
First of all, the market itself is pretty cool, very well thought out, with plenty of cool shops. Thing is, I can't tell you much more than that because, I did absolutely no shopping. Turns out a lot of really cool friends and associates, industry and non industry alike, did indeed show up, which was great. It was awesome introducing my wife and kids to people I "work" with in the scene, and even better was introducing my friends to my family, the source of strength behind everything I do.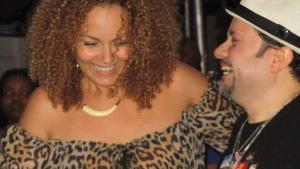 I anticipated the DJ booth being somewhat more front and center than at the typical club but, was pleasantly surprised when I saw just how much. Much like the pool parties in Miami during WMC, the DJ booth was more or less at eye level, providing the crowd with a much more intimate closeness with the superstar DJ rocking the crowd. And rock it he did. In typical Vega fashion, he seamlessly inter-weaved classic House cuts with Funk and Disco classics, Salsa, Breakbeats, and more. As if that wasn't enough, his wife and DJ, Anane, jumped on the set. The two mixed side by side, playing off each others tunes; talk about making beautiful music together.
As great as all these things were: the beautiful weather, the awesome venue, the great people, the even more awesome DJs, I can't begin to explain how I felt, how my heart filled with pride and joy when my lil boy, three years young, caught the holy ghost himself and took to the floor. You can imagine just how cute a scene that was, the crowd of course, all smiles, cheering him on. And that's when it hit me, the one thing that moved me most about the day, the one thing that really touched me, was sharing the entire experience with my family. I think I would've shed a tear if I wasn't so happy, if I wasn't so busy basking in the love they fill me with.
And I wasn't alone. I underestimated just how many other families bought their children to this event, which reminded me of the power and the reach of House music. The demographics of the House scene are already astounding when you don't factor in the lil' ones. So many races, colors, classes are drawn by House music, the fact that you can actually bring your children to an event and not have to worry about profanity laced music, overtly sexualized dancing, and one can imagine the myriad of other non G rated happenings; it simply makes you appreciate House music even more.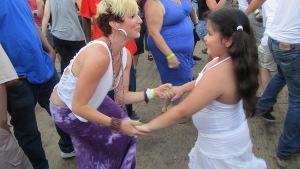 When nine o' clock arrived, the closing hour for this one of a kind event, I wasn't left trying to catch my breath after a nite of dancing or a sore throat from yelling my appreciation for the DJ from the dance floor, or even ringing ears, instead I was left with a renewed sense of purpose and ideas, and possibly a new approach regarding 1200Dreams but, most of all, I was left with a feeling I need only one word to describe, happy.