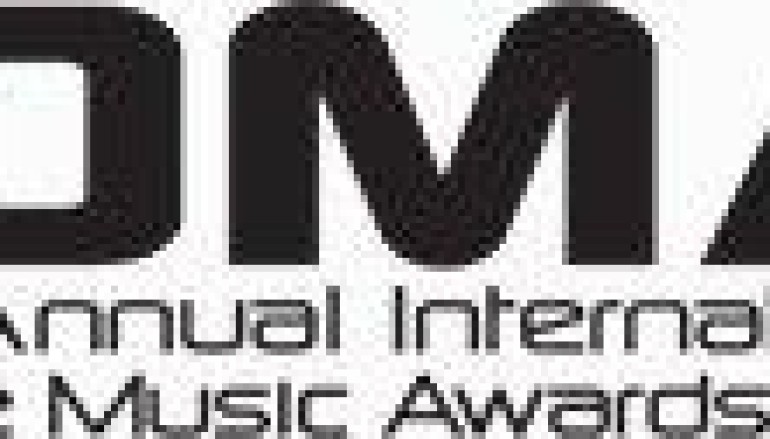 IDMA Nominee Voting Has Opened – Vote For 1200Dreams

To vote right away, just click here and fill in the required info, don't worry, they do NOT spam, and fill in LINE 26 with our URL, 1200dreams.com, and lastly verify your email.

Now, if you want a lil back story or need to be urged a lil on why you should vote, read on.
Every year since 1985 the Winter Music Conference is held in Miami, an event I have wanted to attend ever since I first learned about years later as a teen. Also held during the same week in March is the International Dance Music Awards. I admit, I was only vaguely aware of them growing up, since I didn't follow the IDMA's much. My dreams of attending WMC always involved being at some hot club in Miami Beach listening and dancing the nite away to the sounds of a slew of my favorite Superstar DJs. It wasn't until I attended my first IDMA ceremony that I realized what they were all about, and just how relevant it was to what I was working on, that which finally propelled me to go to my first conference in 2009 in the first place, 1200Dreams.com.
After working on the site for a year before launching in late 2008, I immediately went to my first WMC in an attempt to connect deeper with this music culture I have always loved so much, learn the industry, and see where my humble website idea fit in. It was there, while sitting in the audience of the IDMA's with people I grew up listening to and admiring that I realized two things. One, that I wanted 1200Dreams to represent dance music culture by being more than just a social network. And two, that I had a lot of work ahead of me.
Upon my return, I immediately ramped up the content creation, and over the next year more than tripled the sites output. As a consequence the site grew, as had membership and by the time I went to WMC in 2010 and again in 2011, I was more a part of the industry than an observer; I truly was on the right path and that much closer to that podium. Even though I made an earnest effort to drum up votes to get on the ballot for the 2011 IDMA's, I knew the site still had a long way to go. But I also knew I had some big changes in the works and 2011 would be the biggest year yet for the site.

2011 saw the launching of an entirely remixed version of 1200Dreams. The look and feel is a major improvement and gives the continuously growing content from a growing group of writers, the stage it deserves. And finally, the social networking features I had all but ignored as I focused on the content, could hold their own as well. 2011, truly has been big for 1200Dreams and I feel it truly deserves a shot at being on the ballot for Best Dance Website for the 2012 IDMA's. Yet, for the first time in three years, I might not be able to attend the Winter Music Conference!
Bummer? Yes, and though I want to go, I am not completely heartbroken. See, the reason is not because I'm broke, though that would not be stretching it, but because I will be receiving a gift somewhere around January 31st. A very special gift that will require so much of me that a trip would be hard. That gift is the arrival of my second child, and my first baby girl. My partner is a strong woman, she more than can handle herself, but taking care of a new born is a hard task for anyone, and I wouldn't want to put my lady through that. Unless, and I have her blessing, 1200Dreams makes it on the ballot.
So, am I trying to pull at your heart strings so you can cast a vote for me, you damn straight. But, if you permit me to be very frank here, I spend hours surfing the net, not only to keep up with the scene, but let's be real, checking on the previous years winners and scoping out the new sites that pop up seemingly every other day. Despite all that I have seen, I truly believe 1200Dreams is as good or better than many of the sites I am up against. Really.
Of course, this is my opinion, and though you could do some comparisons yourself, I can't soley depend on that, so I have to go for the jugular of your compassionate center, I have to speak directly to the ears of your heart – help me realize a dream, help me take 1200Dreams to the next level and cast your vote to get 1200Dreams on the nominees ballot for the 2012 IDMA's.
Keep in mind, this is simply to get us listed as a nominee on the ballot. Nominees will be announced in January 2012, then the voting begins for the winner that will be announced live, in Miami during the 27th annual IDMA's.
I know there is a lot of competition out there, many with deeper pockets and much more influence than I, but I really don't mind if 1200Dreams doesn't win the big prize, getting on the ballot is a big enough accomplishment, and one that is within reach. Obviously, I hope to be in Miami, in attendance at the IDMA's with my family to console me when it turns out I really do care (hey, who likes loosing), and to remind me that they are one of my biggest dreams that have in fact already come true, which is a fact and that is something I truly cherish.

Did that pull on those heart strings some more? If it did, or I had you at hello, cast your vote for 1200dreams for Best Dance Music Website (line 26) here. Voting ends December 23.
Thank you all for your support!
Inti