INTERVIEW: CHOCOLATE PUMA TALKS CAREER, TECH, AND HOUSE MUSIC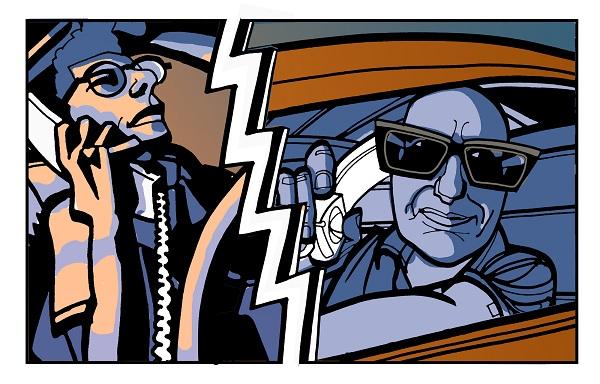 Chocolate (Puma René ter Horst and Gaston Steenkist) is fresh off the release of their latest project, hemling the boards behind Defected Records much coveted In The House compilation series. Now, get ready to get into their heads as they sit down and answer questions about their professional and personal experiences as House music masters, technology, and more.

Tell us about the things you were listening to that inspired you when you first started making music…
Rene: When I first started listening to music it was Depeche Mode kind of stuff, they were a great inspiration along with Prince who I listened to a lot. Then came new wave like the early Simple Minds and Joy Division. Then there's Rap/Hip-Hop and from there I discovered Rare Groove which they used for the Hip-Hop beats, then new wave 80s music, then from the very beginning House music.
Gaston: For me I think my earliest musical memories were from the records that my parents played. My mother played a lot of Stevie Wonder and my Dad always played more Jazz oriented records, and I especially liked all the drum solos in those records. From then I kind of discovered electronic music through the radio and whenever there was some kind of synthesizer going on I was always interested. So I started listening to all kinds of Electronic stuff like early Art of Noise, and soon I discovered early Acid House. I remember I bought this compilation which was like the Chicago compilation, from Farley Jackmaster Funk to Inner City and all the early House stuff.
You touched on the Acid House… it's been well documented in terms of how it took hold in the UK, but maybe not so much in Holland. Were you involved in that at all?
Gaston: I was still a bit too young to be involved in anything, but what I did was play at school parties. I was 15 or 16 and playing at these big Disco parties at my school and one day I started to play this Acid House track and everybody was quite surprised. The teachers didn't understand why I wasn't playing Madonna or Pop music. I think Rene was a bit more involved in it.
Rene: Yes, I was completely involved. I was DJing at that time and I was playing in a club in my hometown, and at that time as a DJ you didn't bring a lot of your own records. You brought a few and the rest was brought by the club. We were really into the music along with the club owner who was not there to sell beers but for the music. So we were all searching for the new records and we got the first Acid track in our hands and it was like "this is strange". We were going out at The Roxy at that time and they were playing the same music so we heard the first record, then the next and suddenly it was really big in the scene.
Gaston: Yeah, I guess it was more of an elite thing. People were really upfront and the hipsters at that time were going to The Roxy and were not allowed in. There are really notorious stories about Prince and Madonna getting rejected at the door! So it was a really new undiscovered thing at the time.
How do you think that a life spent in music has affected you as people? Do you think you'd be any different if you were doing anything else?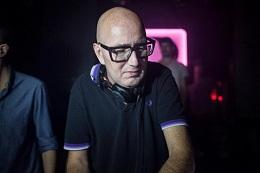 Rene: Well it's difficult to judge yourself. I don't know if I have necessarily changed but being in the music industry you do become more open minded, and you're doing something you really love to do. It's not like when you're learning something at 17 but by the time you're 25 you don't like it anymore. This is really what we like and what we feel.
Also meeting as many people as you do, that must bring you into contact with so many different people and cultures. So it must make you open to a lot of different experiences…
Rene: Yes, and also you just start of as two guys making music and having fun and then suddenly you have your own business, you have to deal with record labels. It gives you a lot of freedom as well, you can do as you like.
Some of the tracks you've made have been on really basic equipment. I saw a photo that you posted up the other day which was when you made one of your earlier tracks and you commented on the simplicity of your set up back then. Now that there's so much choice in the way that different people can produce their music, do you think that too much emphasis is put on that?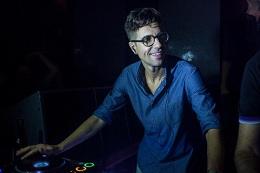 Gaston: Well, I think that some producers are more focusing on how it sounds or the sound quality or the effects, and they forget that it also has to be musically interesting. So it's really cool to have all this equipment right now and all these plugins but you still have to be creative. Sometimes I hear records and I think "okay, this sounds really impressive but is it really a good record?" We started off with really basic equipment because we couldn't afford anything else but it really made us push things and be creative and make the records with next to nothing. Even now we have a really basic studio, we just have a computer with two speakers and a keyboard, logic and some plugins. I think limiting yourself in that way lets you focus on the music and not the bells and whistles.
That's all you use? I think a lot of people will be surprised by the simplicity of your setup…
Rene: It's all in the mind!
Gaston: Yeah it is! Obviously you have to know how to use it, but I think people make the mistake that they need all the latest plugins or a huge rack of synthesizers. I mean it's nice to have it but if your music sucks then a really cool synthesizer can't solve that.
You've experienced quite a bit of mainstream success with a couple of things… you've been on the UK's Top of the Pops which is about as big as it gets. What were those experiences like?
Rene: First of all it was really great that the record did that well, so we were busy already. Then we had to do Top of the Pops where we saw a lot of our own heroes, so I think it was really special to see that scene and we were happy that we didn't actually have to get on the stage because our singer was doing that.
So did it not come very easy to you, the fame? Would you much rather be behind the scenes?
Gaston: I mean we're happy to get on a stage if it's real. We don't want to get on a stage to fake something. Our singer did sing and have a mike which was connected to the mixer so it was a live performance and we were okay with that. But pretending to play would be really awkward.
Rene: Also at that point we were working in a different way. Just hiding in the studio and putting out music under a bunch of different names.
Gaston: We were really surprised that the Chocolate Puma record "I wanna Be U" got so big at the time, you know it was just another record. I don't think we really knew what to do with the success of the record. But now we would be more comfortable with it, it's a different time to then.
So with 'I Wanna Be U', you never really intended to make a hit, it just kind of happened. Have you always just intended to make music, and whatever happens, happens?
Gaston: What happens happens. We never set out to make a hit record. We could not do that because we don't know how. We just know how to make dance records for clubs or festivals and we do that the best way we can. If a lot of people like it then that's really cool, but a hit is never our goal.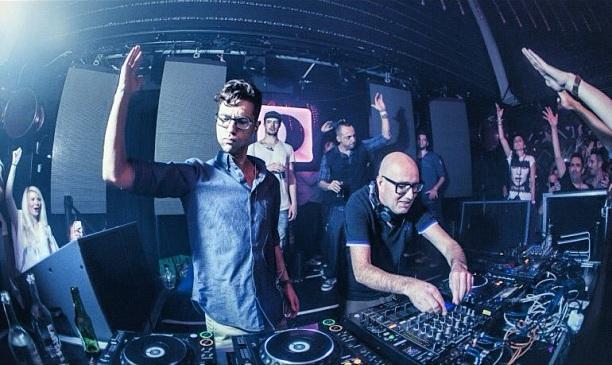 In terms of your DJ set, does it differ if the show is a club or festival?
Rene: The set up is the same. We play around 50-60% our own records. The other records are edits or records we really like, but we don't have thousands of tracks because we have our own stuff and a few extras. We play with an SD card, with the players connected and that's it.
Gaston: we have just three Pioneer CDJs and an SD card. It's different from the old age where we had to carry our vinyl records, and we would lose them at airports and records would skip or it wouldn't sound good. Now we just play with SD cards and it always sounds good.
Have you ever turned up to a gig without your records?
Gaston: Yeah, we had to play at Love Parade and our records didn't come, so we didn't play but we played at an after party. We went to this really big industrial hole where there were a few hundred zombies left and we just played some random stuff, and had a laugh. We had just showered and were really fresh so looking at those zombies was a really weird experience…
Rene: Before we started DJing together I had to play once with somebody else's records, and it was so strange because you could have the same record in a different sleeve. I didn't know all the names but I knew all the sleeves, I mean I managed just by listening but it was really odd.
So you've made a couple hundred records together, some well known, some not so much. Are there any that you think have been overlooked?
Gaston: The funny thing is when we first started our own label, we made a lot of strange underground stuff, and some of those records sold like 300 copies, and we thought they were great but the rest of the world didn't. But like five years ago, people in the German techno scene started to discover those records. Some of them were licensed to different labels and suddenly they became really hip which was a cool feeling.
So was that a reason why you started doing things with Pssst again?
Gaston: Yeah it's a great output because we make weird or more techno stuff but we didn't have an output for that. When we signed with Defected we were really focused on getting Chocolate Puma back on the map and build a brand with Defected. Now it's going well we thought it was time to broaden things a bit and get releasing the weirder stuff again.
What do you think it is about House music that works particularly well with you guys?
Rene: There were some points when the music got boring, it was staying the same. This was ten years ago. But I think with House music there is always something going on, always new young guys who come up with new ideas and old guys who want to play the old stuff. For me going to a club when I was young, it was about dancing, so I'm really into House music as I think it's strongest.
Gaston: I think the rhythm of House is so strong and upfront and I really like Drum N Bass as long as there is a groove. As a producer I feel really comfortable with producing the four-to-the-floor type of stuff. There is always a new angle and something fresher you can do, or a new kid on the block who inspires you.
So what do you think makes Chocolate Puma different to others making House music?
Gaston: Well, we are just being ourselves.
Rene: For us it's our normal way of life and making music. For a good biography it's okay to say you're better than the others, but it's difficult to why say why you're different. If you listen to a lot of DJs, without insulting them, they play the same stuff. We play our own stuff, and I think that makes it different. Everybody is different in their own way.
Gaston: We have different life experiences. We're both from a different musical era so putting that together makes something very interesting.