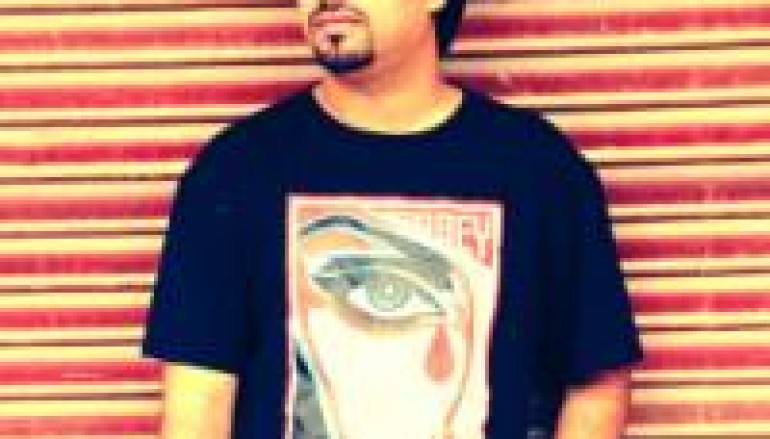 INTERVIEW: DJ Hamza Takes Deep House to New Heights in India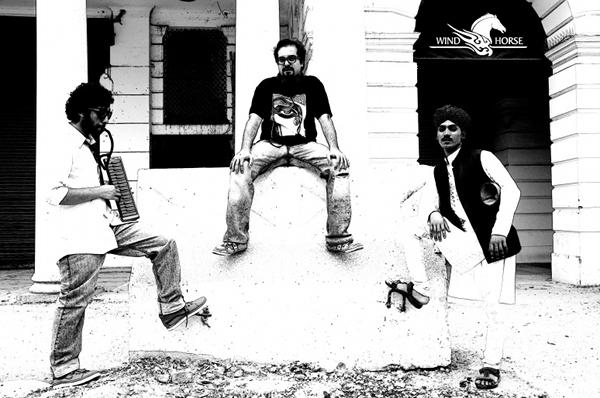 Of all the places in the world where House music left a mark, DJ Hamza returned home to India after living abroad with one goal in mind. Spreading the powerful message that first touched his soul when he heard it in college. His label, Wind Horse Records, has earned serious praise from major players like Riva Starr, Dubfire, Peter Kruder, Roger Sanchez, John Digweed, Laurent Garnier and Sander Kleinenberg. Here, the mix master reveals a special connection underlying his unique sound.
"For me, music is a spiritual experience and I want to keep it that way," Hamza tells Tania Fuentez Media in this month's Q&A exclusive. "I am not here to get famous but just to express myself and give love without any expectation. We all have a responsibility to support good music and I am sure that this collective effort will pay off soon!"
As for what's happening in mainstream clubland: "Most of the top DJs today play shit music," Hamza says without hesitation. "That Forbes video that shows you the top earners in electronic music today is a clear indication that music has lost the plot!!!! The next evolution has to be about pushing more intelligent music and getting the masses to become aware of the real gold!"
TFM: Deep House in New Delhi. Who knew? Please tell me more. I'm fascinated how this music connects on so many levels, across continents and particularly in a spiritual way.
Hamza: India is in the beginning phase of its electronic music evolution. As this genre of music is not really dependent on words or any language, this allows other cultures to embrace the spirit of electronic dance music and make it their own. India has always had a huge rich music tradition, which can be heard in Indian classic music or the local folk music of the country. Given this diverse and mesmerizing musical landscape, it is only natural for India to accept dance music and for it to flourish here with new flavors and re-interpretations of Western dance music.
Ten years ago, young Indians did not have access to the record stores, so they did not know what was going on, but now because of the Internet and Beatport, everyone is one the same page. All the trends are out there for the world to follow. As a result, this is a really exciting time for developing countries like India to join the party and showcase fresh vibes and add to dance music culture.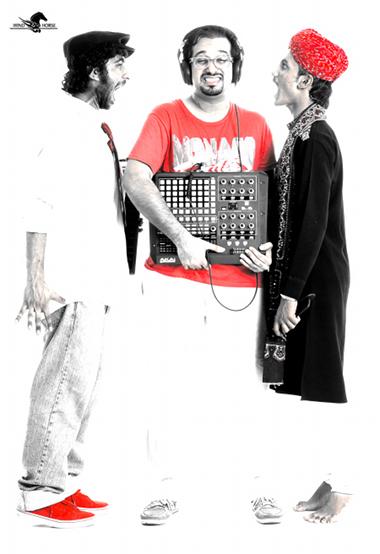 At the moment, the Deep House movement is picking up momentum and we are seeing a lot of sunset parties in New Delhi, Goa and other cities. The challenge is to make people understand that you can also dance to Deep House and don't need music to be noisy. If the system is right, the vibe will come through. We have managed to create a community of producers who are making really awesome music so that's a big step forward but now we have to spread more awareness and educate people about the refined side of electronic music. However, my prediction is that Deep House will really take off in India as people here are into music elements and since this genre has refined and polished melodies and music elements and groove as well, it will feed the appetite of the curious listener.
TFM: Are you among the first in India to raise awareness about this side of dance culture? How would you describe your production style or sound?
Hamza: We are the first ones in India to spread the Deep House vibe. Also, we are the first ones in India to experiment and introduce Indian and World music sounds on House beats. All the best Deep House producers in India are on Wind Horse Records. There are other great labels in India, but no one is focusing on Deep House the way we are.
We have great artists from north and south India like Vipul, Vinayak A, Audio Units, Priyesh Patil, Kartech, Soulspace, Steve Conlan and Llewellyn Hilt and we have also collaborated with very well-known World music artists such as Yungchen Lhamo, Jasbir Jassi, Sunanda Sharma, David Hykes and more.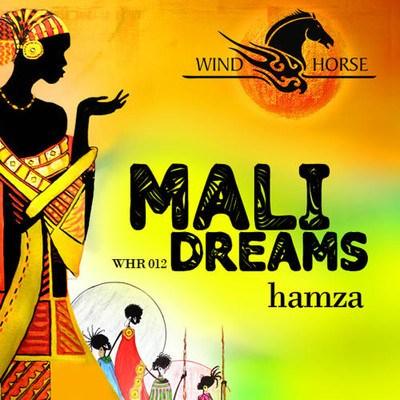 Some of the tracks that we have put out have been hypnotic and deep. Some are more experimental World music. Some are more on the funky or Nu-Disco vibe. We don't go into any dark vibes. Our goal is always to aim to achieve a balance between having a groove in your track that is dance floor friendly and also have music elements that can provoke the emotion of the listener.
TFM: What's the most valuable trait in a DJ/producer today? Have many started to lose sight of originality and why they got into the industry in the first place while on the road to fame and fortune?
Hamza: Most of the top DJs today play shit music. That Forbes video that shows you the top earners in electronic music today is a clear indication that music has lost the plot!!!! The next evolution has to be about pushing more intelligent music and getting the masses to become aware of the real gold!!! The top earners should be playing the best music, not the worst music. I don't follow trends any more as the trends are all pushing sub standard music. There is such amazing music out there today which needs to be pushed in a more creative way.
The intention of any DJ should be to play good music. If your intention is to get famous, then you will never get true respect. You may become famous quickly, but then you may also disappear from people's head space quickly. If one's intention and motivation is pure, then their music will last forever. This may take longer to achieve but at least no one will forget you. In fact, they will cherish your contribution to their lives forever. For me, music is a spiritual experience and I want to keep it that way. I am not here to get famous but just to express myself and give love without any expectation. We all have a responsibility to support good music and I am sure that this collective effort will pay off soon!!!
TFM: How did you get into House music and DJing? Were your family and friends accepting or surprised initially?
Hamza: I got into House music in college in the states. My friend made me hear the NuBreed Global Underground CDs and I went mad listening to Anthony Pappa. Then, I went to London and heard Terry Francis and started loving tech House. Fabric really changed my life. I really began to understand House music after going there and then I started collecting vinyls. Another amazing experience was listening to DJ Heather at Sullivan Room in New York. Her flow was so tight; I had never heard such awesome mixing. It blew my head off. I also heard Danny Tenaglia in Cro Bar New York, which was a real learning experience as I saw how he was working a big room. Finally, I discovered Cielo and this was a huge moment for me as it got me into Deep House.
All these experiences really inspired me to make House music and DJ and also got me thinking about how I could add something fresh to the underground dance culture. My first residency was in the East Village in New York City in a place called the Sunburnt Cow. I was jamming with an insane percussion player by the name of Frank Bambara. I played here for six months every Friday and our party was really well received. People would go mad dancing away. There would be 40 people dancing on a floor that could only hold 20 people. After this, I returned to India as I had finished my studies in the states. I then took on the New Delhi scene and started playing an Italian bar called Baci. This night became very popular and since then I just played as many gigs as I could get. The Baci residency was in 2007.
After two years, I started Wind Horse Records in 2009 as a platform to showcase my own ideas and other Indian talent. Over the last year, we have further expanded our vision and have been regularly inviting remixers from the West to remix our tunes and also to contribute original tracks. This year was my first American tour and I also played a few gigs in Europe. Currently, we have our own agency and in-house management team and are now beginning our label nights all across India to promote genres like Deep House, Nu-disco, Jackin' House, tech House and World Beats to local audiences.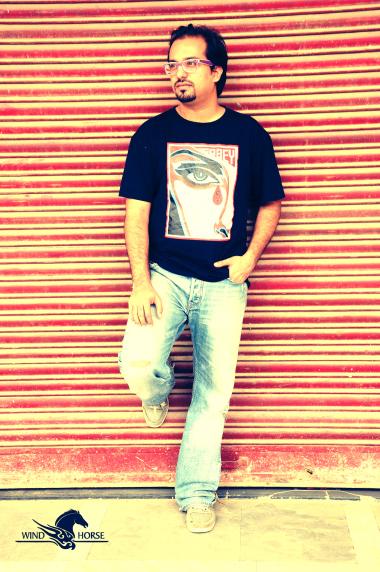 I had to ease my parents into my music career. Indian parents are quite strong in their opinions and because the family structure here is not about the individual, but about the entire family, you end up creating a group dynamic and have to cater to the needs of your whole family. Given this structure, you have to create a balance wherein you look out for your own interest as well as your family interest. That's why I had to study economics and could not just drop out of college. I would have never been allowed to just study music, so I found a music business course in NYU that had MBA classes, as well. This way I would get to learn more about the business side of the music industry and my parents also felt reassured that their son was getting a semi MBA degree. Hahahaha!!!!
Now, I also help out in my family business but I am not involved in the day-to-day operations so I have ample time to focus on music and see to it that Wind Horse Records meets its short-term and long terms goals. Today, we have four full-time employees in the Wind Horse marketing team and we are building the House music community here in India slowly and steadily.
TFM: List best DJ tools on the market right now. How do you prepare for a set and what determines your playlist?
Hamza: I love Mixed in Key. This software enables me to organize my collection according to the actual key of the track. This way I cannot only beat match, but can also harmonically mix in two tracks. Since I started doing this, I have really started to enjoy DJing so much more and I personally feel that the flow of my sets has improved. I also find my DJing style has changed. I only used to play new tracks before but now because I have to have many tracks in every single key, I end up playing a lot of older tracks that I loved but I forgot about. As a result of this combination of using both new and older tracks that still sound current, I am using a lot more of my collection and hence I feel that all the effort to collect tracks over the years is paying off now.
I still play on CDs and now starting to use USB sticks. Record Box is something I am looking into but still have not started, as I am happy with playing CDs. I feel that when I label my CDs, even though it's a slower process, I get time to listen more to the tunes and remember them more, so it helps me rehearse my set. I am working on a live set and for that I use APC-40, TC Helicon Voice Touch 2 and a laptop with a Motu Sound card.
While preparing for festivals I collect totally experimental tracks that I would usually not play. I don't really focus on any genre in my festival set as I just feel it's important to embrace a more free-spirited approach. Some of the tunes I select are peak time, some are more for the beginning of the set, but all the tracks have elements that I like. They all have either great percussion work, or acid elements or deep hypnotic and euphoric elements or crazy World music influenced vibes. I prefer to keep the more funky vibes for clubs. For festivals, if the track is funky, it has to be trippy or deep, as well, so it's in the zone.
I also play with percussionists so usually it depends who I am playing with. If I am playing with Latif Khan, who is an amazing gypsy percussionist from a state in India called Rajasthan, then I play World music-influenced tech House. If I play with Manu Idhra, who is a great Latin percussionist from Portugal, I have more room to make the set diverse as he has drum machines also, so that allows me to play what I want. If I play with Mr. Bista, who is a great jazz singer from Delhi, then I play Deep House that does not have much going on so the singer has room to improvise. If I play with Neil Gomes, who is a sax, violin and flute player, I stay away from the World vibe and focus on more funky, Jackin' House.
If I am playing just a DJ set for a sunset session, then it's just Deep House all the way. If I have to play a DJ set in a club, then I start with Deep House and keep building up the energy as I go along. So, it just depends where I have to play.
TFM: Classic track you can't do without. Why?
Hamza: There are too many, but if I have to mention one it would be Siempre (Jimpster Remix) by Kiko Navarro. The production here is timeless. No matter what trend comes and goes, this tune will always be current. It does not follow any trend. Also, the musical elements are top-notch. The strings, the percussion, the chords in the break, the atmosphere, the synth work. Tracks like this can never go out of style!!!! I feel very inspired by tracks like this as I feel that what I am hearing is just awesome music, not just great House music.
Sun Dance EP

HAMZA MIX – PIA PAURO OCTOBER 2013 COLLECTION (Fashion Week)
Recommended:
Wind Horse Records: http://www.windhorserecords.com/
Tania Fuentez is a New York-based professional journalist specializing in fine art photography, creative writing and visual arts, providing an outlet for all forms of independent, underground art.
You can contact her at: [email protected]. PORTFOLIOS: http://www.taniafuentezmedia.com http://www.flickr.com/photos/ajournalist
NOTE: All photos courtesy of DJ Hamza.