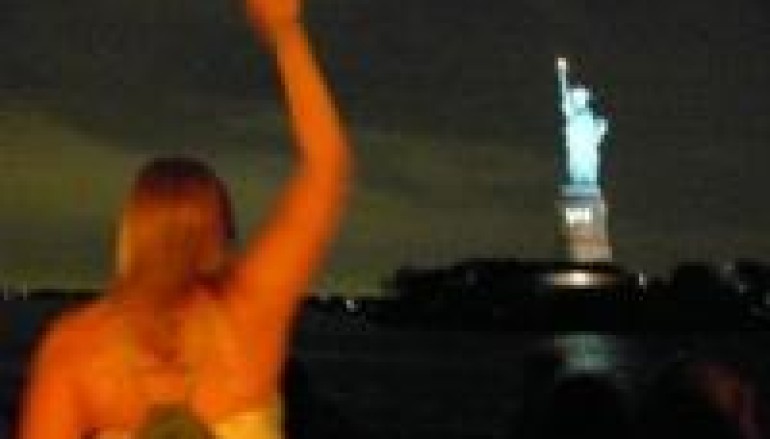 LUV DANCIN BOAT RIDE RECAP! WATCH THE SLIDESHOW WITH VIDEO
On Friday May 28, Ruben Toro and Louie Lou Gorbea hosted the Luv Dancin' boat party in New York. Held on the legendary Circle Line Cruise, it was a whirlwind trip around the island of Manhattan while swimming in a sea of hard, soulful, uplifting House music, all nite long. This is how New York House heads welcome the summer, and what a glorious welcome it was.
As if the pounding sounds from Toro and Gorbea weren't enough, a surprise guest took to the mic and proceeded to rock the boat even more. Take. First, this special unannounced guest, sung one of his most recent singles, he then proceeded to take everyone back in time a bit with one of House music's most recognizable joints, ever, This guest was Keith Thompson. He has gone by many names, but it's the name Raze and the song, 'Break For Love' that you most definitely would recognize.
The crowd did not know it was him at first, all the way through the first single, but when he began to sing his most famous track, let's just say it was a beautiful moment. A chorus sprung up around him as seemingly everyone on the boat crowded around and sang the song, word for word with him. I'm sure they heard us all the way on the main island!
1200Dreams was honored to be part of this event, aside from dancing and singing the nite away with all the party people in attendance, we also helped sponsor the event by awarding four lucky individuals with free tickets.
If you missed it, you are going to have to wait until next year. For now, enjoy this little production we put together. It's not as good as having been there, but hey, you can sing along with Mr. Thompson a bit.
Thanks to Ruben Toro and Temple and Lou Gorbea and Omi Tutu, Keith Thompson, Mike Jimenez, Celia Camacho, and the entire 1200Dreams crew, and to all the party people of New York and the World!!
We invite you to join the party
and
Leave comments!