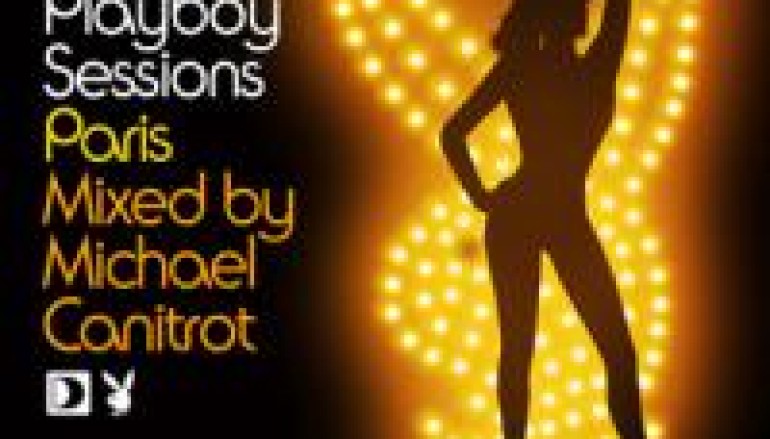 Playboy Sessions and Michael Canitrot Create Beautiful Music Together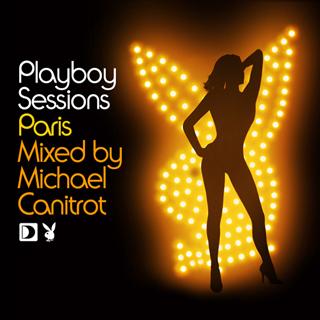 Since the 2000 launch of Dimitri from Paris' seminal 'Night at the Playboy Mansion,' dance music has been connected to the Playboy brand. Playboy Sessions Paris is the next step in that continuing expedition.
Step forward Michael Canitrot, one of the leading lights on the French house scene, to craft a two-disc mix that epitomises the glamour and sophistication associated with Playboy.
Canitrot has, over the last decade or so, become one of the most in-demand house DJs on the circuit, especially when it comes to high-profile events. In 2010, his club night 'So, Happy In Paris?' celebrated its 10th anniversary with a party atop the Eiffel Tower and he has been the resident DJ of the Cannes Film Festival – one of the most prestigious dates in the film industry's calendar – for the last decade.
"I've had some wonderful experiences mixing at the top of 'Les Marches'" says Canitrot of his residency. "It's an extraordinary place to be. The world of film greatly influences my mixes and I love setting the musical tone there. Watching Quentin Tarantino dancing away while I played is something I'll never forget!"
"My connection as a musical designer for the Cannes Film Festival also helped me to enter the fashion world," he continues. "It is always interesting to work with brands and designers for events or fashion shows. Each designer's needs are different and the musical research I have to do is always very enriching. I remember a musical theme we developed for a soundtrack on Christian Dior's life, his tastes and his influences. It was an amazing project to work on."
Now, Canitrot has drawn on all his experience to compile and mix Playboy Sessions Paris, a sophisticated, forward-thinking party soundtrack befitting of the Playboy lifestyle.
"I was a big fan of all the earlier compilations mixed by Dimitri From Paris and Bob Sinclar so I decided to keep the original vibe of the project but also bring my own touch which is more clubby and electronic," says Canitrot. "The first CD is more of an eclectic and alternative mix, creating a really cool vibe to listen to during the day. The second CD is a pure DJ mix driving you from Paris to the Playboy Mansion party!"
The mix features tracks and remixes from cutting edge artists such as Crazy P, Supernova, Storm Queen, Aeroplane, The Shapeshifters and Soul Central, as well as cuts from Canitrot himself.
1) Noir & Haze Around(Solomun Vox)
2) Kora Flow (Crazy P Remix)
3) Gigamesh When You're Dancing (Cassian Remix)
4) Lifelike & Kris Menace Discopolis
5) Martin Dawson feat. NRG Think About (Maceo Plex Remix)
6) Afterlife Fantasy (Hideo Kobayahi Deep Vocal)
7) Peter & The Magician Twist
8) Storm Queen Look Right Through (Aeroplane Remix)
9) Roman d'Amour Make Love Tonight (Lifelike Re-Edit)
10) Treasure Fingers & Malente Crusaders
11) Foreign Language Feat Jess Flight Facilities
12) Myomi Sun In My Eyes
CD 2
1) Ghosts Of Venice Feat. Errol Reid Without You
2) Trent Cantrelle I Want a Freak
3) Soul Central Strings Of Life (Supernova Main Mix)
4) Michael Canitrot You and I (Tristan Garner Remix)
5) Daddy's Groove Wild World
6) Morgan Page, Sultan & Ned Shepard and BT feat. Angela McCluskey In The Air
(Hard Rock Sofa Remix)
7) Michael Canitrot Blue Collision
Dirty South & Those Usual Suspects
Walking Alone (Accapella)
8) Nico de Andrea feat Yasmeen I Found U
9) Michael Canitrot & Ron Carroll When You Got Love (Michael Calfan Remix)
10) Dirty South & Thomas Gold feat. Kate Elsworth Alive
11) The Shapeshifters & C-Dock Nothing But Love For You
12) Ant Brooks Reflekt (Original Mix)
13) Zoo brazil feat Rasmus Kellerman There Is Hope