REMIX CULTURE: INCREDIBOX MAKES YOU FEEL LIKE A PRODUCER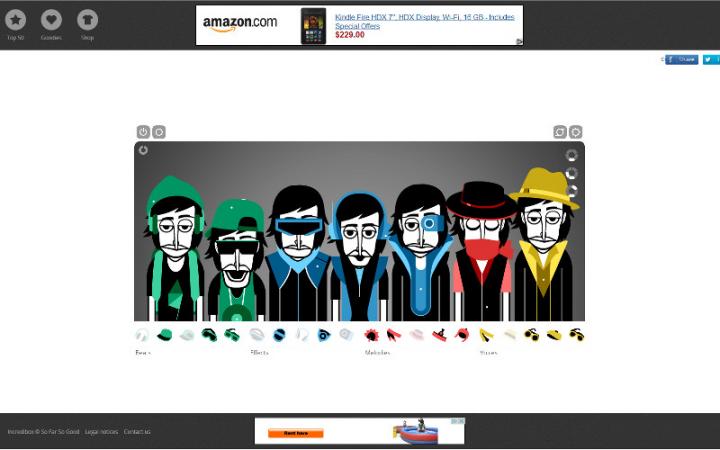 Just came across a website, thanks to one of the many great DJ's I follow on Twitter, DJ Clo, called Incredibox. It's not a DJ site, but it does relate. Besides, I just need to share it with you guys, cuz it's that unique.
I'm not going to try to explain it too much, except to say that it kind of let's you feel what it's like to be a producer, with nothing more than some Flash, prerecorded audio tracks and effects, and some crudely drawn characters.
Using these very simple tools, this site allows you to select from the different sound effects and components that make up a song and assign them to one of up to seven male avatars. Huh? Yeah, I've already said more than I should've. Trust me, just check out the site, it is something you will immediately understand and, fall in love with. Have Fun!