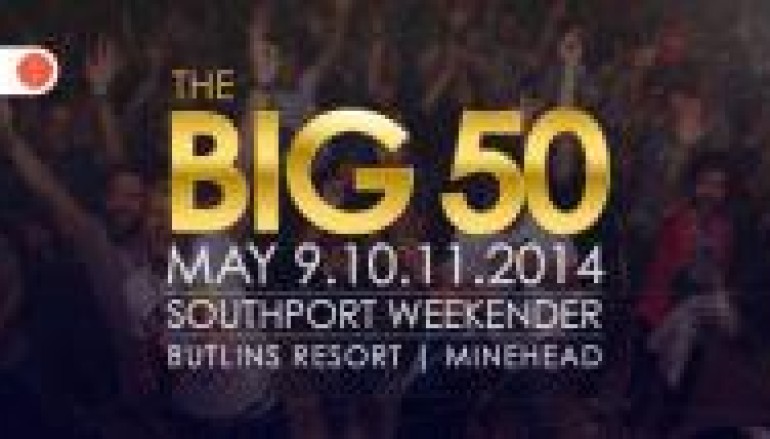 SPW50 Recap: Celebrating Community through Music
Music inspires us on a variety of levels, to acts of passion, creation and inspiring others to the same. Music creates its own community to the point that every possible opportunity to celebrate grows until each of those communities overlaps.
Southport Weekender (UK) has managed to master that over lapping of communities between House, R&B, Soul, and World music. Starting out as an October weekend event in 1987, SPW grew into a twice a year festival and a spinoff in Croatia, now in its fifth year. The 27 year SPW celebrated its Big 50 milestone at Butlins Resort in Minehead England the weekend of May 9, 2014. Filling eight stages over the three day event with DJs and performances, it touched and joined communities from all over the world transforming the celebration into something much more than a weekend festival.
Looking at the line up for the Big50, familiar names jumped out. Artists that have shaped generations and inspired other artists to take up the calling were present throughout the three day time line. First, one has to arrive, in order to appreciate the monumental undertaking to carry off such a milestone.
SPW50 was sold out soon after registration opened. I, along with my travel companions, booked our space and passes by October 2013, long before the lineup was released. Some things you just know are going to be awe-inspiring. We weren't disappointed.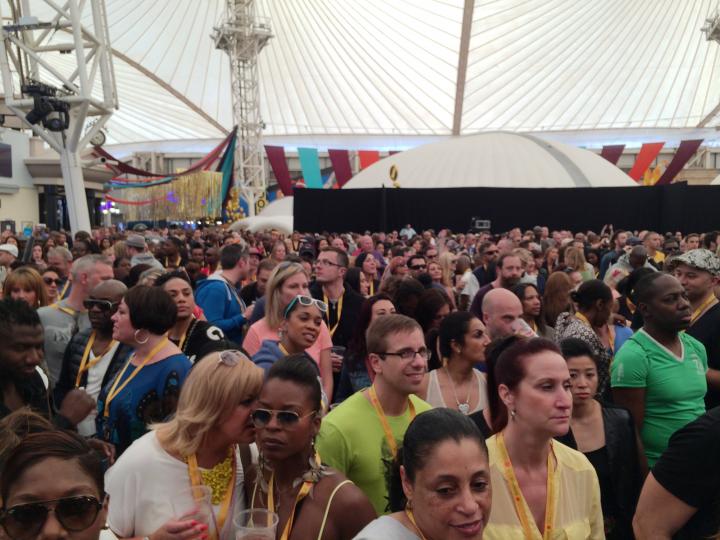 On arrival to Butlins, Minehead, the check in process was somewhat disorganized, a new security team in place and construction to the resort adding to the confusion and long lines. Everyone appeared to handle this in good graces as they made their way through the mandatory search for contraband and the lines at registration to get room assignments, passes, after party passes (only 3000 distributed) for the 6000 plus attendees.
Once settled in the "chalet" and meeting additional roommates, the scheduling for which events to attend which days began. This is a serious process and only with a keen sense of timing, sensible footwear and understanding that sleep is NOT an option, is it possible to attend and see even a fraction of the DJs and performances. We poured over the schedule again and again, compared notes as to who our targets would be and where we might connect along the way. This being my second go around, I focused on live performances, sprinkled with DJ sets. It was quite the ambitious undertaking.
Armed with my Big50 guide, the festivities blasted off. Butlins was transformed from a family friendly playground to a fantasy land of the Global House/R&B/Soul/World Music community. Legendary names like Chaka-Khan, Osunlade, At Jazz, Lynn Lockemy, Gilles Peterson, Omar, and Brand New Heavies filled the giant schedule board and packed the rooms and domes in this veritable wonderland. I would not be distracted (much)… I had a schedule to keep!
Even now, going over the printed schedule, I wonder how they managed to pack so much goodness into three days. Looking at the timelines and the tight scheduling, still not sure how they pulled it off.
The night kicked off with a meet and greet.
Friday opened with gathering of veterans and first timers to SPW congregating at a new location for the event, Inn on the Green, and worked its way to spreading the love of music to the other stages and domes as everyone settled in. Live artist performance highlights were Brand New Heavies, Omar, Lynn Lockamy and Fatima & The Eglo Live Band. The community received, welcomed, and embraced the variety and expressed their love to the point that you couldn't resist being swept up into the energy and release. Atjazz and Karizma collaboration and Exist made an incredible debut at SPW and the perfect night (morning, rather) was rounded out by Osunlade.
Saturday late afternoon's live performance was so impactful that nothing else was scheduled during that time. Chaka-Khan's high energy stage performance was full of surprises. The first one was that Incognito accompanied the legendary songstress. The set included well known, crowd sing along favorites, as well as some Rufus tunes that made you appreciate her even more. And the massive crowd unabashedly celebrated.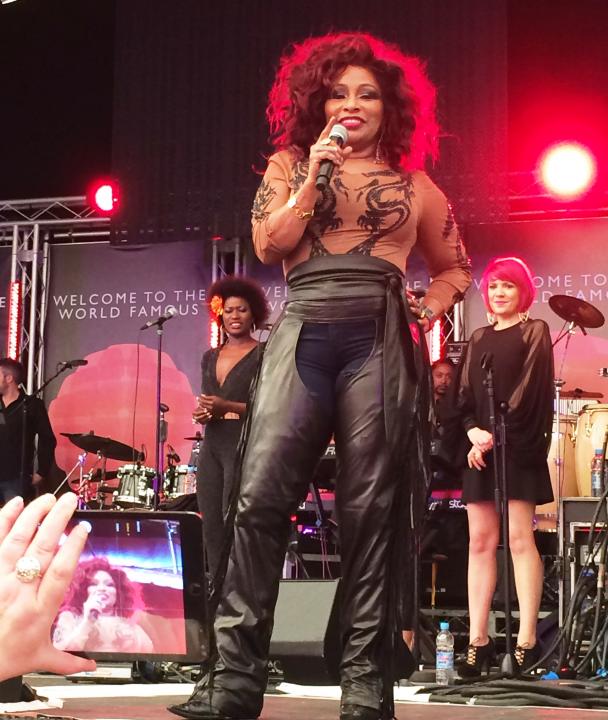 Saturday night's jumping from stage to stage, dome to dome, trying to take it all in and not miss a single beat lead me to live performance by Zara McFarlane, Gilles Peterson, Sean McCabe, Souldynamic, Carl Cox, Martinez Brothers, Derrick Carter, Ben UFO, Moodyman, Neil Pierce, Kenny Dope, Joey Negro and The Kerri Chandler Band & Friends.
What was there left to give the community? Grand finale Sunday introduced Karizma into The Basement Boys, live performance by Jasper Street Company, and Arnold Jarvis. House Church was in session!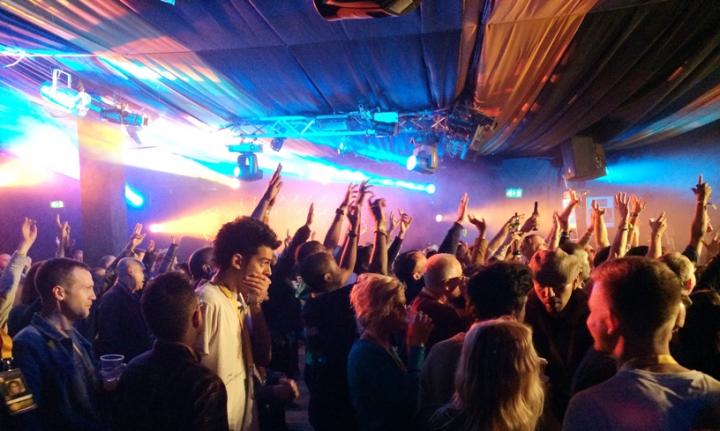 The after parties provided an amazing wrap up to the weekend without easing up on intensity. Jimpster, Frankie Feliciano, and Miguel Migs feat Lisa Shaw rounded out the House Sessions.
Where does one go from there? Suncebeat, the Croatia spinoff to SPW, is just around the corner, celebrating its fifth year in July. Southport Weekender is gearing up to celebrate Heritage Weekender, going back to its roots at the original weekender location.
To say that SPW community joined together and showed just how small this world truly is and how united we are in music is a reflection of what the community, as a whole, can and has done.
There are no lines, no borders that can hold this kind of love back.
Videos courtesy of Allen "DJ Speedy" Jackson