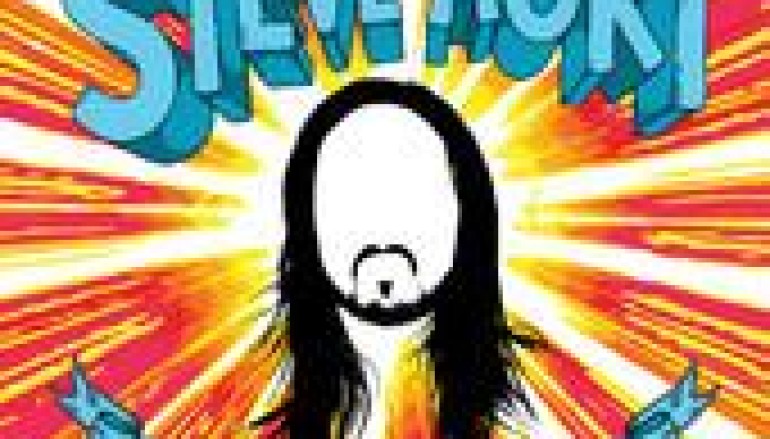 Steve Aoki Drops First Video To First Album
Get ready as Aoki is readying the next stage of his incredible music career with his first proper full-length release with Wonderland, bringing a lifetime's worth of passion for bands, DJs and artists of all stripes he has met and/or worked with over the past two decades to the forefront.
Wonderland is far from your average dance music collection of singles. The record bristles with fresh-sounding collaborations beyond club jams that light up VIP sections from Moscow to Miami, featuring world-class collaborations with LMFAO, Kid Cudi, Travis Barker, Will.I.Am, and many others!
Buy Steve Aoki's album 'Wonderland' here: http://www.smarturl.it/steveaokiwonderland
Steve Aoki – Wonderland Playlist: http://www.youtube.com/watch?v=ZE3GjPCYo2g&list=PL9FD8539062E62A2A&fe…
Purchase Wonderland now on iTunes for $7.99 this week only! (includes 3 bonus tracks)
Track Listing:
Earthquakey People feat Rivers Cuomo
Ladi Dadi feat Wynter Gordon
Dangerous feat [[[zuper blahq]]]
Come With Me (Deadmeat) feat Polina
Emergency feat Lil Jon and Chiddy Bang
Livin' My Love feat LMFAO and NERVO
Control Freak feat Blaqstarr & My Name Is Kay
Steve Jobs feat Angger Dimas
Heartbreaker feat Lovefoxxx
Cudi the Kid feat Kid Cudi and Travis Barker
Ooh feat Rob Roy
The Kids Will Have Their Say feat Sick Boy with former members of The Exploited and Die Kreuzen
Earthquakey People (The Sequel) feat Rivers Cuomo
iTunes Exclusive Deluxe Edition includes:
"Turbulence" Steve Aoki & Laidback Luke feat Lil Jon
"No Beef" Afrojack & Steve Aoki feat Miss Palmer
"Misfits" Travis Barker feat Steve Aoki
Wonderland will be available everywhere else on January 17th.
Ultra Music Online:
http://www.ultramusic.com
http://www.twitter.com/ultrarecords
http://www.youtube.com/ultratv
http://www.facebook.com/ultrarecords
http://soundcloud.com/ultrarecords
http://open.spotify.com/user/ultramusicofficial