VIDEO: WICKED DJ SKILLS TAKE OVER EUROPE!!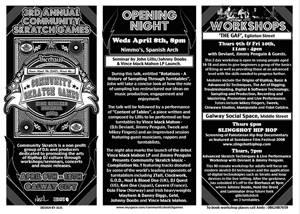 Leave it up to our brothers in Europe to build on turntablism and take it to the next level.
The Community Skratch Games is a gathering of some pretty wicked scratching kung fu masters, touring Europe and displaying their skills to the massess, for free!
Here's a video montage of this years events. Do have a seat, this is going to blow your mind. Thanks to Scratchdjs.com for this gem!