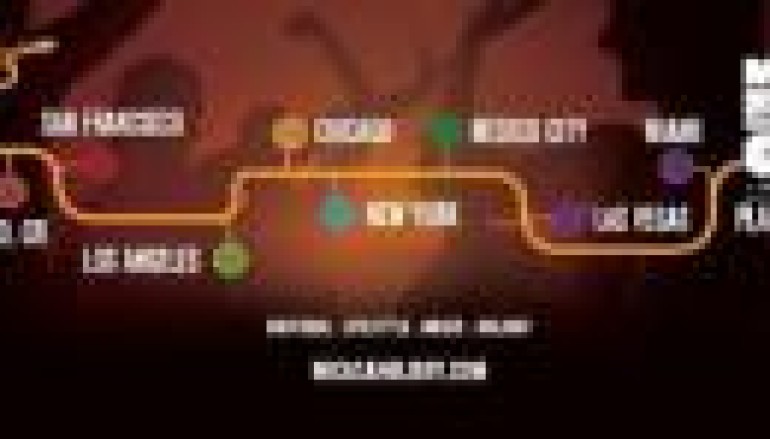 WEEKEND RECAP: Mi Casa es su Casa Holiday Season 5 Finale
As I slowly make my way back to everyday life, away from paradise, I can't help but think how quickly the weekend passed. Taking that a step further, it's been three years since I've started attending the Mi Casa es su Casa Holiday Finale in Playa del Carmen, Mexico and five years since Mi Casa Holiday was launched. To say that things change over time is an obvious cliché, to see them change is life.
Over the last five years, MCH has seen consistent growth of at least 30% year after year, with 2013 seeing the largest influx of new attendees. The brainchild of Julius Spates and Jennifer Lynn Hurst (siblings), MCH's season begins in March (WMC-Miami) and touches down in three countries ten cities (up from six in 2012), with the season finale in October at Playa del Carmen Mexico. MCH is run by a committed staff throughout the US and the various locations.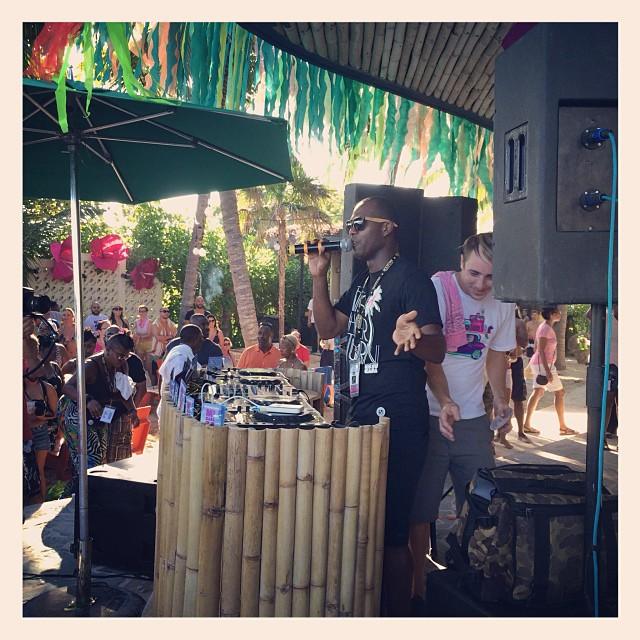 My first MCH encounter exposed me to not only new locations (Playa del Carmen & Tulum), it also exposed me to a different way of sharing the love of House with others who, like myself, get "it". What is "it"? It's not something that can truly be explained in words. It's the understanding of the cohesiveness, acceptance of the ideology, a shift, if you will, from attending an "event" to being part of the experience.
The structure of MCH is designed so that every participant is put in a position to build relationships with the artists and one another. No two main events happen simultaneously, DJs play at a single party and artists perform once. Support is passed on from artist to artist, DJ to DJ, and dancer to dancer to the point that Thursday's stranger becomes Saturday's lunch buddy and, as Julius, The Mad Thinker, said during Its Her Turn (Cannibal Royal) "we've gotten good at having fun".
I could give you a synopsis of each day, the DJs who played and the artists who performed, etc. That's what my editor expects. It's what I've gotten good at providing. To get that two dimensional information, you can click HERE.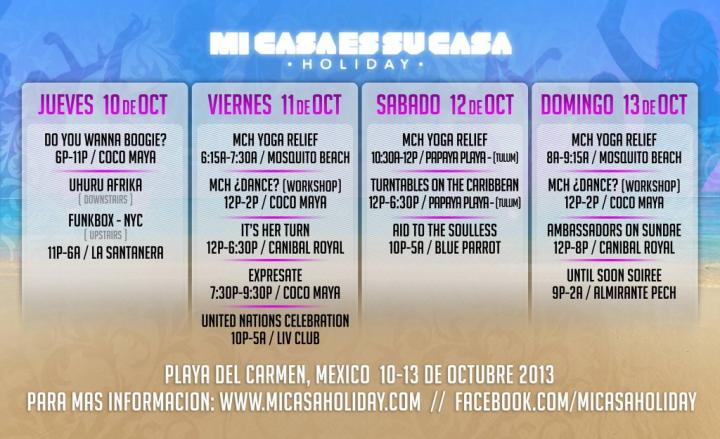 Let's talk about the surprises at MCH 2013 Season 5 Finale. Have you heard of Helen Ting? What? NO? Pay attention: This artist from Hong Kong is a powerhouse of unexpected magnitude. I've come to know her as a soulful House DJ over the last couple years. Adam Gibbons, founder of Uhuru Afrika, booked her to play at MCH's Uhuru Afrika party. I questioned his choice, thinking that perhaps he was striving for a different vibe at the party. He assured me that the choice wasn't a lapse in musical sanity. She not only blew away any perception that I previously had of her music selections and ability to stretch her playing skills, she tore La Santanera UP! If it wasn't for all the sweat, most of us would probably still be glued to the dance floor.
The MCH 2013 forty plus DJ line up saw the addition of a NY established party: Funkbox NYC. Tony Touch, Voodoo Ray and Kahim debuted on La Santanera's rooftop to a packed party, bringing some of that NY grit they're famous for. The energy of the Funkbox NYC international line up brought everyone to the NYC underground, all the while dancing in paradise.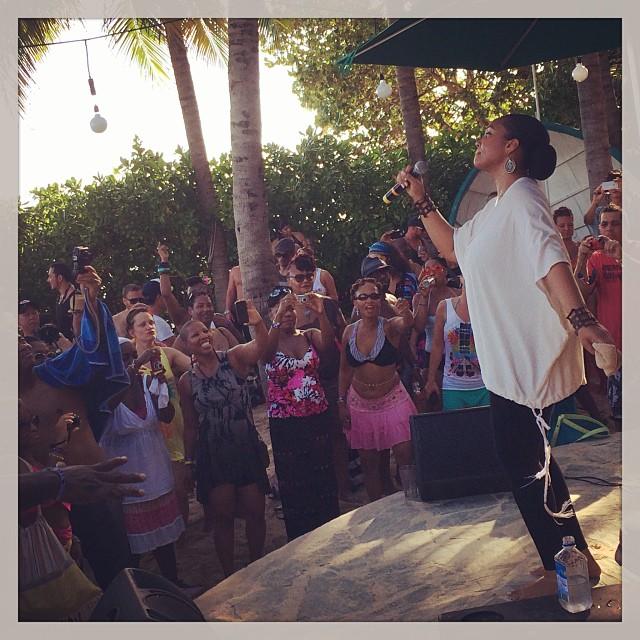 There is a two hour community event that encourages an "open mic" type structure; it's called Expresate (Express Yourself). This event has grown into an opportunity for expression that is rapidly garnering wide support within the MCH and local communities.
Among some of the inevitable changes my favorite outing of previous trips, Om, Tulum, was replaced by Papaya Playa Project (Tulum) for Turntables on the Caribbean. Papaya Playa offered a layout more fitting to the growing MCH crowd and was the platform to another surprise DJ: Eddy Plenty. Here is a DJ who brought music that we didn't know we wanted. He managed to play something for everyone that EVERYONE danced to. Hailing from NY, he managed to play such an eclectic and strong set that Oscar P (Open Bar Music, Media Services NYC, Afro Rebel, Kolour, Heavy) let it slip that Eddy Plenty just might be his new favorite DJ. I found it hard to disagree with him. I looked for a recent mix, so you can listen for yourselves, with no luck. If you're in the NYC area, you can catch him at Sushi Samba.
Nathan Adams (I have to pause for a moment), was a wonderful surprise. With his album Audio Therapy, released on Tribe Records (July 2013), to see him perform live was the treat of all treats. Never mind that Adams is responsible for one of my favorite songs of this past summer, chatting with him was even better than seeing him perform during the United Nations Celebration. I asked about future plans, performances, what's next for him, etc. and mentioned how inspiring it was to see an artist reach success. He said something that I will carry with me always: "It's more about progress than success. So long as you're making progress, then you're alright."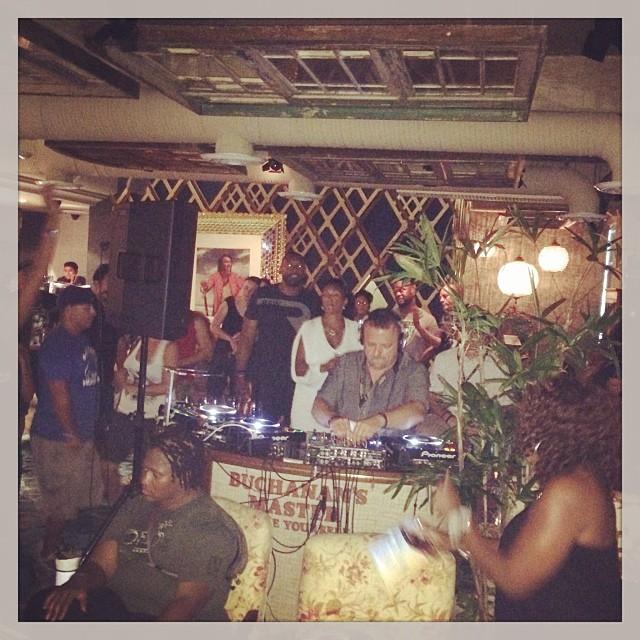 DJ Jeff Afrozilla, who is, at the writing of this article, finishing up a month long tour to promote his October Album release of 'Soldier Ascension" (Tribe Records), has to be one of the most gracious people I've had the pleasure to meet. I mention him, not because that's a surprise, but, because even after being away from his home in Angola and family for a month, his smile is genuine when posing for pictures and you can see that he takes his fun as seriously as he takes his music.
This brings us to the last official day of MCH events: The Ambassadors on Sundae and the Until Soon Soiree. The surprises here are a multitude of delights. Let's start with Lee Jones and Oscar P., and I'm not just pointing them out because I know them personally. Lee Jones brought a disco vibe that had the beach hustling and shaking like a proper diva, his selection was on point and the energy he nurtured was nothing short of fabulous.
I've known Oscar P. for seven years now and have been there as he's developed as a DJ, producer and artist. At the 2011 MCH Season Finale, he won everyone's imagination by recording on location for his hit Time Machine and in 2012 he and wife Jessica captured the romantics by celebrating their nuptials with the Mi Casa family. His 2013 performance at MCH played out as a blend of soulful, Afro, spoken word and classic House that had everyone standing in front of the DJ booth dancing, while Future Ninja (NYC, MCH ?Dance? workshop) got dancers picking up new moves in the sand. It couldn't have worked better if they had planned it that way.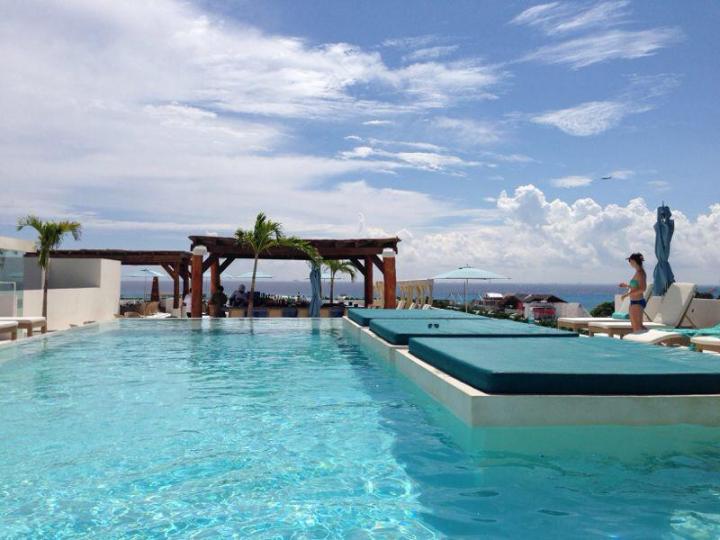 The official closing party, dubbed "It's so Hard to Say Goodbye" lived up to its name. Instead of the crowd thinning out as the night progressed, the dancers spilled out on to the venue's outdoor patio as each of the DJs played off of one another's strengths. Check out Marshall Jones (Raleigh SC) when you get a chance. I can see why he was picked to follow David Sabat as the closing DJ.
The MCH 5 year anniversary Season Finale brought with it smiles, new friends, stronger bonds with established friends and music… always music. Check out the Mi Casa Holiday site, Facebook, Twitter, YouTube.
The 2014 Season starts in March… and the finale is in October. There's time to become part of the experience.
Helen Ting
Marshall Jones
Mi Casa Holiday (group)