WEEKEND MIX 11.18.11: AUTUMN MIX 2011 – ROUND TABLE KNIGHTS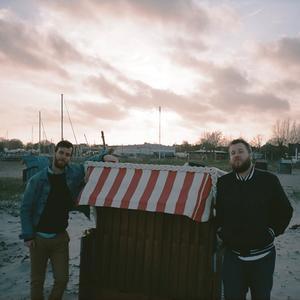 We here at 1200Dreams pride ourselves on bringing you all types of sounds from the underground. We listen to and try to feature all types of DJs and mix sets, and we know this means you will like some and hate others, but we need to do this in order to provide a more detailed view of the scene. As long as the DJ puts his or her heart into their mixes, and infuses them with creativity and maybe even shed a lil blood in creating them, we want to help it get the attention it deserves.
Like we are fond of saying, dance music culture is not all about titties and strobe lites. Not every mix can be a mega-club, arm raising affair, sometimes we reflect on our hero's, others on a particular sound, sometimes, we just want to chill. We try to represent all that, and this weekend, after three consecutive WeekendMix features with three mega mixes each, and with a big Holiday week ahead, we're gonna do just that.
The vibe in the following mix titled Autumn Mix 2011 by Round Table Knights is one you'd hear at a lil hole in the wall lounge, maybe a chillout session after a big week or a big party earlier in the nite. Whatever the case may be, the music is top notch, RTK definitely poured healthy amounts of their love, creativity, and a few drops of blood all over this set. From the first track Dancin' by Chris Isaac, you know you're not in for the usual ride. The rest of the set is equally as impressive with tracks like Beam Me Up by Midnight Magic and This is The Way by Nebraska to the funkdified Who La La by Linkwood, there is also a track by Common, a Mark the 45 King remix of Take 6's Spread Love, oh, and A Tribe Called Quest! Yeah, we gun chill this weekend. Enjoy.