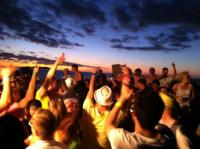 WEEKENDMIX 8.29.14: PEACE OUT SUMMER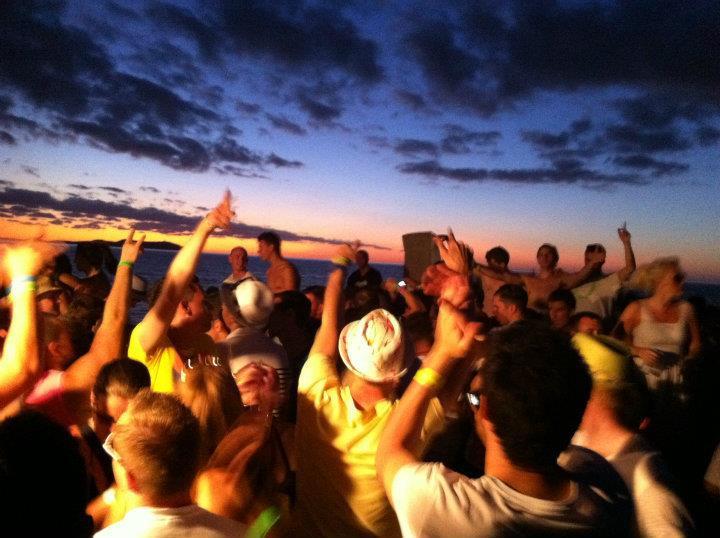 NOOOOOOOOOO!! Did you catch that? Did you manage to grab a hold of summer or did you blink and miss it? Goes by fast doesn't it? And let's not even get into how at least here in the East coast, we only had a handful of days, if that, that went over 90 degrees. An argument can be made that we were cheated! Anyway, hopefully you enjoyed yourself and managed to capture some memories you'll keep for a lifetime!
This being the "last" weekend of summer before the kiddies go back to school and we grown folk start digging in in anticipation of the holiday shopping in which said kids will drive us bananas, we wanted to take a look back at some of our favorite mixes that we've been fortunate enough to find, enjoy and post over the last two and a half months!
From Deep and Tribal House to chill out, Drum and Bass, Dubstep, Hip Hop, even Salsa, there is something for (almost) everyone here – if you like Country, Heavy Metal, or Goth you're out of luck. Follow the WeekendMix title link to the original posts for even more of the mixes we've posted this summer.
Enjoy this three day weekend, reminisce, and enjoy these tunes.
PS: Lots of free downloads contained within. Make sure to grab your favorite mixes before like summer, they're gone just like that!
DJ Chuwe Its Summer Time Volume 4 Mixtape – LMP
As Featured In: WEEKENDMIX 6.20.14: I DARE YOU TO COMPLAIN ABOUT SUMMER
Antonio & Mario III SESION XTREME TEL AVIV PRIDE 2014
As Featured In: WEEKENDMIX 6.27.14: PRIDE WEEK 2014
B2B: "Come Party!" *CLONE FUNK
As Featured In: WEEKENDMIX 7.4.14: FREE TO PAY
Machinedrum Sunshine Mix
As Featured In: WEEKENDMIX 7.11.14: FROM THE BEATLES TO TWERKING IT'S A YOUNG PERSONS WORLD
DJ Scotti NYC Summer 2014 – Mambo, Guaguanco, 80s & Modern Salsa Mix
As Featured In: WEEKENDMIX 7.18.14: SUMMER: LATIN STYLE
DJ Cecil SKIN MIX part 1 & 2
As Featured In: WEEKENDMIX 7.25.14: BACK TO THE DRUM
DJ UCH Inside Track Podcast 04
As Featured In: WEEKENDMIX 8.1.14: HAPPY BIRTHDAY DJS
STYLUST BEATS THE POCKET TAPE (Presented By Grassroots California)
As Featured In: WEEKENDMIX 8.8.14: ADVENTURES IN DUBSTEP
BeatSession Zeit für Deep 5
As Featured In: WEEKENDMIX 8.15.14: THEM THE SUMMER BREAKS
DJ Jeannie Hopper Booty Shaker House Mix
As Featured In: WEEKENDMIX 8.22.14: MAKE YOUR SUMMER COMPLETE WITH A BOAT PARTY