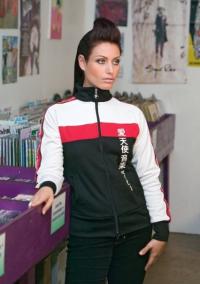 1200DREAMS PRESENTS: SAGE MOLOTOV
In the DJ business, much like in Rock and Roll and Hollywood, there is no such thing as an overnite success. Fact is, everyone has to pay their dues perfecting and performing their craft for years, in relative obscurity (DJs do the majority of their work in the dark after all) while awaiting their big pay day. The dream is that all that hustling and hard work will pay off. For Sage Molotov, that time is now.
For just over a decade Sage has been mastering her ability to play the right music at the right time to rock crowds and lift spirits. Born in Israel and raised in Miami, Sage has been performing in one capacity or another, her entire life. She was playing violin and piano by 8, she's participated in gymnastics, dancing, acting, and art; Sage has never faltered in her commitment to the arts, and partying!
Growing up between the two major party cities that are Miami and New York and with this level of dedication to the arts, Sage was bound to find her way into the nitelife scene. Of course, being who she is, she excelled at that too. If there was a party to be had, you could bet Sage was in the middle of it all, wearing what she describes as "crazy costumes" and up to her "crazy antics". I don't know about the antics, but her crazy costumes and great looks eventually got her discovered. Before she knew it, she was modeling for Hollywood Jeans Clothing Co, MAC Cosmetics, Carolina Brazil Swimwear, Leblon Cachaca and others. Let's not leave out her foray into the world of television. Sage was featured on the MTV reality show "True Stories, Miami," as well as in the famous 'Miami Ink'!
All of this exposure surely only amplified Sage's nitelife adventures, but partying and the glamorous world of modeling aside, Sage had bigger aspirations. She had long fallen in love with the craft of DJing and more importantly wanted to move the crowds, not just be in them. As in all other aspects of her life and career, Sage was determined to excel here as well. She had begun hosting raves and underground warehouse parties in Miami and surrounding areas early on and would book local talent, but, in a wise move indeed, she would also book herself.
It wasn't long before she moved on to more established venues and scored some major residencies at key Miami hotspots such as the Flavor Lounge, Living Room South Beach, and Score Nightclub/Creme Lounge. Since then she has taken her skills on the road and also moved the masses in Philadelphia, Dallas, Los Angeles, and San Francisco and let's not forget the deserts of Nevada, where she has been rocking the bohemian crowds at the legendary, almost mystical Burning Man festival since 2007! Then there are her radio appearances. She has appeared on MIami's 90.5 WVUM and Party 103.1 FM, and Miami Beach pirate radio station-the WOMB, Live from Lizard Lounge Dallas on 105.1, and on the Internet as well via the Global DJ Broadcast with Marcus Schulz. We told you she's done a lot. And she's just getting started. With plans to move crowds overseas and beyond, Sage is on the verge of finally getting that overnite success every artist aspires for. Yes, she can stun you with her looks, but it's her skill and determination you should pay attention to. Expect to see and hear a lot more of Sage!
1200Dreams: So, let's begin with that name Sage Molotov! Obviously, it refers to your level of hotness, which is quite hot, but are you actually explosive?
Sage Molotov: Why, thank you (laughing). My Scoville rating has nothing to do with it, really! In fact, at one point in my early career I was quite a bit heavier, had a mohawk, and wore plaid golf pants every day. "Molotov" is definitely my personality; I've been an explosive human being since day one.
1200Dreams: You are a multi-talented and skilled threat, you are a trained gymnast and dancer, you play the Violin and the Piano, you have had a modeling career, been on a TV show, made frequent appearances on radio in various markets throughout the country, oh, and you even paint. With all of your various talents, what made DJing so compelling to you?
Sage Molotov: Being a DJ is so deeply gratifying on so many levels – it's a communion, a meditation, full of both madness and calm.
1200Dreams: When did you first discover Electronic music, tell us about some of your first influences.
Sage Molotov: I was first exposed to electronic music and the various personalities of the artists through MTV- back when all they played was music videos! This exposure brought me closer to recognizing and understanding the elements of music creation as directors began using footage of analog synths, 909's, 808's and 303's. I began to take an interest in rave culture because I loved to go out and dance – I made my own platforms and outfits, then made friends with DJ's and my ego/curiosity got the best of me eventually.
1200Dreams: We hear you like to party, and are quite familiar with both the New York and Miami nitelife scenes, what are some of the not so obvious differences between the two?
Sage Molotov: Well, New York is a vertical city while Miami is a horizontal one! That creates a very different dynamic among people and crowds in general. Miamian's need more space while New Yorkers can party on top of each other. I find that there's plenty of creativity and passion in both cities.
1200Dreams: You've also spun records in both these scenes, among others, what are some of the lessons you've learned from spinning around the country to so many different types of crowds?
Sage Molotov: Ha! Well, I think the biggest lesson I learned was to stay true to the music that moves my soul. And have my secret dance-floor weapons ready at all times!
1200Dreams: What do you play, vinyl, CD's, Digital or a combination? And what are your thoughts on technology in the DJ booth these days?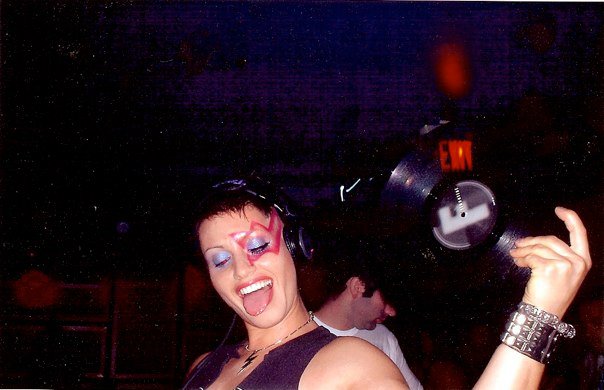 Sage Molotov: My collection began as vinyl, and as it became space and cost-prohibitive to collect so much vinyl the technology changed, so I began to use CD's, but I have always preferred a visual/tactile interface to a digital/linguistic one. Searching through jackets that held the records triggered a more creative response from my brain, while scanning text didn't.
I went through a bit of a DJ slump during that time. Now, I'm shopping exclusively online and these releases now include artwork! It's come full circle and I couldn't be happier. Now keeping my collection organized and streamlined is effortless, and that keeps me sane and productive.
While there are so many companies with great products out like Traktor, Pioneer's new CDJ 900 and 2000 series, I prefer to focus my energy on using Serato with my Rane TTM 57 SL to its fullest capabilities, with or without turntables. I also use the APC40 with The Bridge, or Ableton Live to formulate ideas and rework tracks for my live sets as well.
1200Dreams: Do you or have you ever own or used a pair of Technics 1200 turntables, and if so, can you tell us what you think of them?
Sage Molotov: I have owned several pairs of Technics 1200's and swear by them, they are not the industry standard by accident!
1200Dreams: You were invited to do what you love, spin records in front of large crowds, at the Burning Man festival in 2007, and have returned every year since, but I want you to tell us about your first experience DJing at Burning Man! How much of a trip was that?
Sage Molotov: This year I will be camping with Play(a)Skool on the Esplanade as well as playing for the first time, but am acquainted with several of the camp organizers from Burns past. Play(a)Skool is building a Skoolhouse/Club to host some amazing house parties! One never knows what adventures will greet them at the Burn, but getting there can be quite costly. Bikes, LED's, food, a weeks supply of water for bathing/drinking. Once you're there, the barter/gift system takes effect, so money is pointless. Even if only for a week, it's amazing to experience a world where there's nothing to buy, only experiences to share.
1200Dreams: You are about to embark on the next phase of your career, not only as a DJ but also in the studio; tell us what we can expect from you in the coming year.
Sage Molotov: You can expect to hear raise-your-hands dance floor shredders in the Progressive and Electro House vein.
1200Dreams: Any DJs, artists, producers out there you would love to work with? This is your chance to scream it from the mountain top or at least put the energy out there!
Sage Molotov: Definitely the tastemakers who shaped my artistic style early on, DJ's/ Producers /Label Owners such as Erick Morillo, Mark Knight, John Digweed and Carl Cox. I also want to work with Cirque du Soleil on an interactive A/V acrobatic performance. I want to control the lights, sound and video by moving and contorting my body.
1200Dreams: If your past and all your considerable talents are any indication, we're sure you're going to branch out into many other things as well, what are some of the goals you have in sight?
Sage Molotov: I'm focused on touring and playing as many dates as possible, while I take my portable studio with me, which will include both 2-D and 3-D HD Video Recorders as well as Audio. There will be a large visual component to my performances.
1200Dreams: Any last words for the party people of the world?
Sage Molotov: I would like to thank everyone for their love and support – without YOU I wouldn't be here!