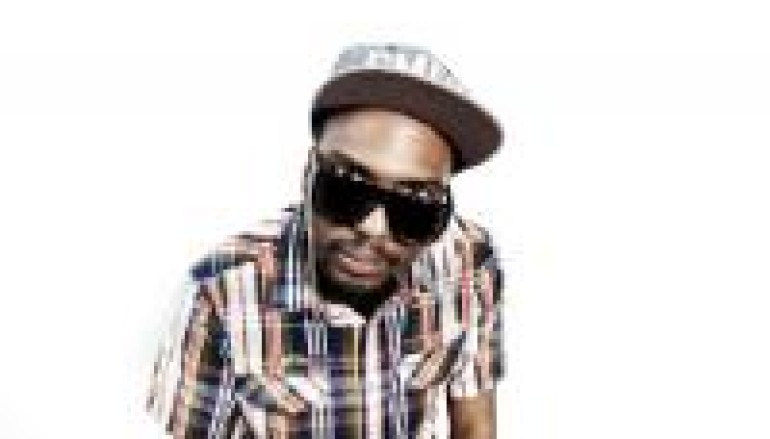 12th Planet Drops 'The End Is Near' Mini-Doc [VIDEO]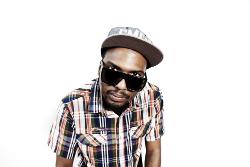 12th Planet is blasting through 2012, which started off with a North American tour to celebrate the release of his 'The End Is Near!' EP. Get a behind-the-scenes look and witness the madness in the official 12th Planet: The End Is Near Mini Doc. To top it off, 12th Planet "Reasons" (Doctor P Remix) was named one of the '30 Greatest Dubstep Songs of All Time' by SPIN Magazine — after all, "nothing set the tone for domestic bass culture quite like this Planet's orbit." says SPIN. This fall, the American Dubstep King continues his reign with tours that storm through North America (in support of Dada Life and Pretty Lights), as well as his first headlining tour in Asia.
12th Planet has also just re-launched his website, www.12thPlanet2012.com, in a joint venture partnership with ElectroStub and Church of Merch, with plans to integrate ticketing solutions and merchandise with tools to better connect and serve his fans. By self-distributing his own merchandise, show tickets and downloads, this acclaimed DJ is joining the ranks of many forward-thinking pioneers in the entertainment space who understand the importance of owning their own data and keeping service fees low for fans.
Check out exclusive content at www.12thPlanet2012.com — including a contest to win passes to the SMOG Takeover at Control (with 12th Planet, Flinch, Noah D, Antiserum and The Juggernaut) at Avalon in Los Angeles on Friday August 24 OR a chance to meet 12th Planet at Electric Zoo Festival in NYC on Saturday, September 1!
12TH PLANET FALL 2012 TOUR DATES
August 24 Los Angeles, CA @ Avalon (SMOG at Control)
August 28 Tampa, FL @ Rock the Vote
August 29 Columbus, OH @ LC Pavilion (with Pretty Lights)
August 30 Charlottesville, VA @ Ntelos Wireless (with Pretty Lights)
August 31 New York, NY @ Best Buy Theater (Electric Zoo Afterparty)
Sept 1 New York, NY @ Electric Zoo Festival (Day)
Sept 1 Toronto, Canada @ Guvernment Entertainment Complex (Night)
Sept 2 Jacksonville, FL @ Electric Sun (Day)
Sept 2 Tallahassee, FL @ Coliseum (Night)
Sept 7 Shanghai @ Club Ibiza
Sept 8 Beijing @ Yongongyis
Sept 12 Kuala Lumpur @ Vertigo
Sept 14 Cambodia @ Pontoon.
Sept 18 St. Catharines, Canada @ Barracuda Pretty (Dada Life tour)
Sept 19 Guelph, Canada @ Guelph Concert Theater (Dada Life tour)
Sept 20 London, Canada @ London Music Hall (Dada Life tour)
Sept 21 Pensacola, FL @ DeLuna Fest
Sept 22 San Bernadino, CA @ Nocturnal Wonderland
Sept 23 Portland, Maine @ State Theatre (Dada Life tour)
Sept 26 State College, PA @ Levels (Dada Life Tour)
Sept 27 Revere, MA @ Wonderland Ballroom (Dada Life tour)
Sept 28 Denver, CO @ Beta (Beta Residency)
Sept 29 Fairburn, GA @ Counterpoint Music Festival
Oct 2 Miami, FL @ The Fillmore (with Pretty Lights)
Oct 3 Orlando, FL @ UCF Arena
Oct 6 New Orleans, LA @ Mardi Gras World (with Pretty Lights)
Oct 14 Minneapolis, MN @ Epic Events Center (Dada Life tour)
Oct 15 Winnipeg, Canada @ Garrick Center (Dada Life tour)
Oct 17 Saskatoon, Canada @ Tequila (Dada Life tour)
Oct 18 Calgary, Canada @ Flames Central (Dada Life tour)
Oct 20 Edmonton, Canada @ Edmonton Events Center (Dada Life tour)
Oct 22 Kamloops, Canada @ Cactus Jack's (Dada Life tour)
Oct 23 Kelowna, Canada @ Level (Dada Life tour)
Oct 24 Victoria, Canada @ Sugar Nightclub (Dada Life tour)
Oct 25 Vancouver, Canada @ Commodore Ballroom (Dada Life tour)
Oct 26 Austin, TX @ Emo's (with Zedd)
Oct 28 Chico, CA @ Senator Theater (Dada Life tour)
Oct 29 Eugene, OR @ McDonald Theatre (Dada Life tour)
For more info on 12th Planet: