Calvin Harris Scores $500,000 Wedding Gig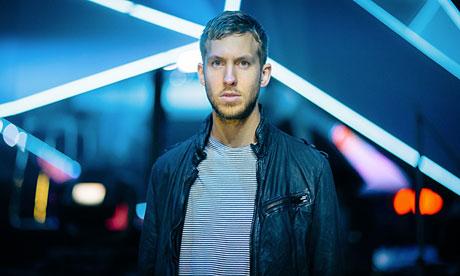 You win a Grammy, dj around the world at least 100 times, and reach multi-platinum success with marquee artists Rihanna, Florence Welch, and Ne-Yo. Obviously, the next logical step means making "heart-hands" at weddings and doing the "Y.M.C.A.".
A UK superstar in the prime of his EDM career, Calvin Harris reportedly will earn upwards of half a million U.S. dollars to play British socialite Tamara Ecclestone's upcoming nuptials. The daughter of Formula One CEO Bernie Ecclestone (and sister to Petra, who recently purchased an $85 million Los Angeles mansion) looks to have a top tier entertainment spectacular for her special day. In addition to the "Feels So Close" and "Not Alone" troubadour, she also has Jennifer Lopez and Lionel Richie scheduled to perform alongside Mr. Harris at her wedding, with an estimated $5 million music budget.
While most wedding djs pray to be Calvin Harris and get out of their mobile dj hell, it seems Mr. Harris will be joining their ranks for a big payday this year. No reports on whether Mr. Harris will croon any Etta James classics or throw down the Electric Slide, but we'll surely keep you posted.
DJ Uch
@DJUCH – http://DJUCH.COM