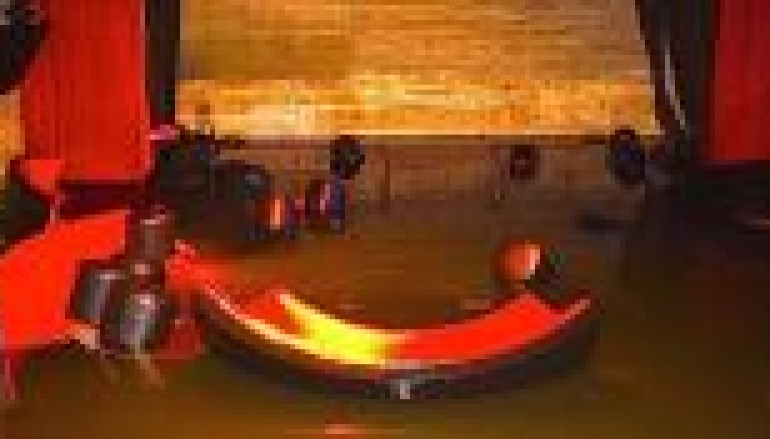 NYC's Underground Rebounds Post Sandy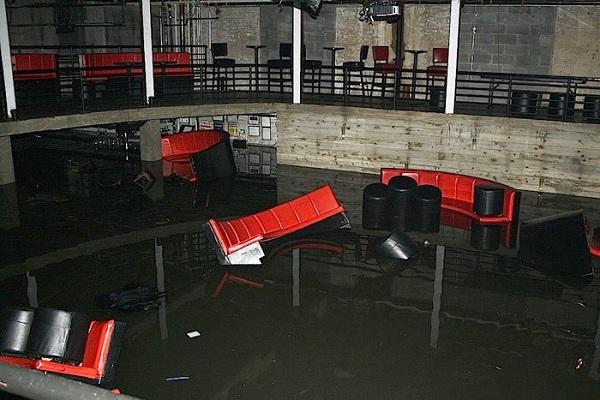 New York's a tough city in more ways than one, evident in the resilient residents recovering from Hurricane Sandy and another Nor'easter last week. Thousands in the Tri-state area (NY, NJ, Conn.) lost their homes, livelihood and peace of mind in the wake of the storms; help still eludes many hard hit neighborhoods. A silver lining in this story: grass-root relief efforts and unconditional support emerging on all levels, including much of NYC's underground arts community.
Yes, Club Kids really care in the city that never sleeps.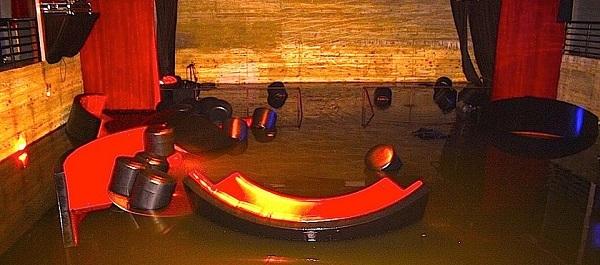 "As a post-punk street urchin of the East Village, I found myself wet, cold, hungry, and thanks to 85 mph winds, with a very, very unfortunate hairstyle. Thankfully, the power was out, so no one could see just how bad it really got," says DJ Jess Marquis of the provocative Trash! party at Webster Hall. Even the venerable venue postponed its Halloween bash due to the hurricane, celebrating this weekend instead.
"We can survive without iPads. We can brave unruly tides. We can shiver in the dark with growling stomachs. But we absolutely cannot survive without art," DJ Jess says. "Without art, there is no culture. Music, dance, film … these beautiful things bond us as a community, speaking universal languages that ask questions that could never have been asked, and give answers we never imagined. The soul of the city is reflected in its art."
As the city and surrounding areas rebuild, fundraisers and benefit shows organized by electronic producers and DJs, visual artists, dancers, musicians and more are cropping up, as well as opportunities to volunteer for clean up, donations and various relief services via the American Red Cross and local organizations helping victims.
"Our dance community is tight, and in times like this we not only want to but need to gather together to make sure we are all OK … to hug and cry together," says New York-based promoter REDness, who teamed with Joann Jimenez (¡WEPA!) for a post-Sandy benefit at Bar 13 in Greenwich Village on Nov. 8. DJs Antonio Ocasio (¡WEPA!), Brian Coxx (Soulgasm NYC) and Mr. V (SOLE Channel Music) donated their services for the cause.
"The initial plan was to do a generic benefit and send it all off to the Red Cross until we realized we personally KNOW some of these people so why not help them?" REDness reflects. "It's like they say … what are you going to use your skills for at a time like this? Well, as a promoter, I can reach a lot of people so that is what I am doing. Reaching out … coordinating, collecting, bringing you a little music … I do it for a party for "fun" so why not now for "funds?"
The numbers aren't all in yet, but New York's indie arts and nightlife industry were no exception to major losses as club owners and partygoers assess the wrath of Sandy, which disabled mass transit systems throughout the region and left millions without electricity, shutting down venues and vendors, damaging property such as the Galapagos Art Space and powerHouse Books in DUMBO, Brooklyn, and the Ali Forney 24-hour Drop-in Center, a homeless shelter for LGBT teens.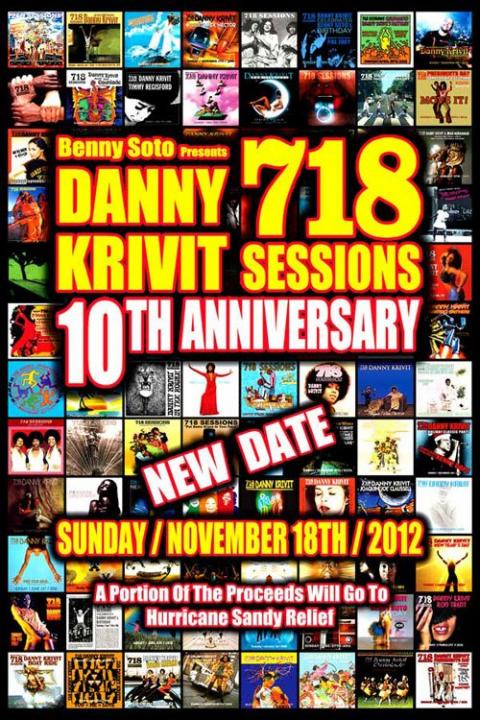 The storm also stopped the 39th annual Village Halloween Parade in its tracks and postponed several underground dance parties such as Danny Krivit's 718 Session 10th anniversary at Santos Party House in downtown Manhattan. The new date is Nov. 18 with a portion of proceeds for Hurricane Sandy relief. "Dance equals release … Music heals," REDness says. "It can give you momentary relief. Music is medicine. We've been getting through life together via music for many, many years. This is no different."
DJs Justin Carter and Eamon Harkin of Mister Saturday Night raised funds across the pond with parties in London and Berlin (Nov. 9 and Nov. 10). All door proceeds went to The Red Hook Initiative, a grass-roots organization coordinating relief for one of Brooklyn's hardest hit neighborhoods. "Typically The Red Hook Initiative focuses on empowering local young people to take charge of their lives and their community," Carter and Harkin explain. "Since the storm hit, they have become the epicenter of relief efforts, distributing food, water, batteries, flashlights and other essentials to local residents, many of whom were already living in poverty before the storm hit."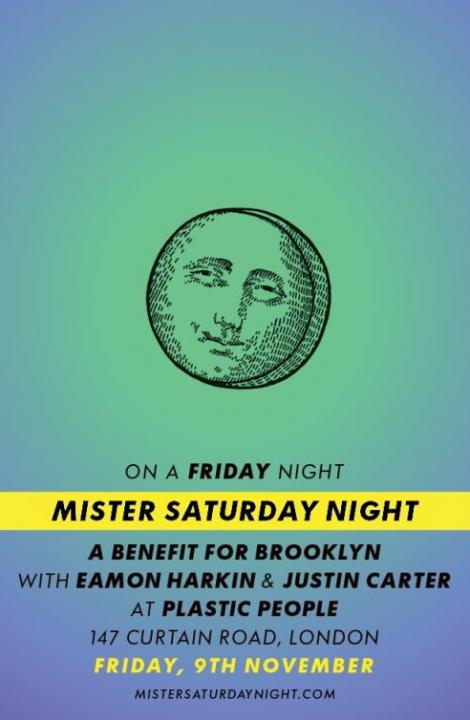 On Nov. 14, the four-level megaclub Pacha will host the "Help Heal New York" benefit featuring more than 50 DJs, including international and local stars such as Danny Tenaglia, Cevin Fisher, Francois K and Shermanology. "We all love this city and have deep roots throughout the region. Even if we weren't in its direct path, this storm hit us all hard," says Pacha New York co-owner Eddie Dean. "Everyone jumped at the chance to help out. We're so gratified that DJs who don't live in New York, but still have so much love for it, were more than willing to lend a hand as well." Pacha's promotional director Rob Fernandez adds, "It's a real show of solidarity from the nightlife and EDM industries, and a celebration of New York – a city so vitally important to each."
Also next week, DJ Disciple and others from New York's House music community are coming together for the weekly Release party at the Lower East Side's Sapphire Lounge to help storm victims. In fact, you can expect a long list of hurricane relief events and donations from the arts community in the coming weeks of recovery. On Wednesday, Lady Gaga and her family stepped up to pledge $1 million to New York and the American Red Cross.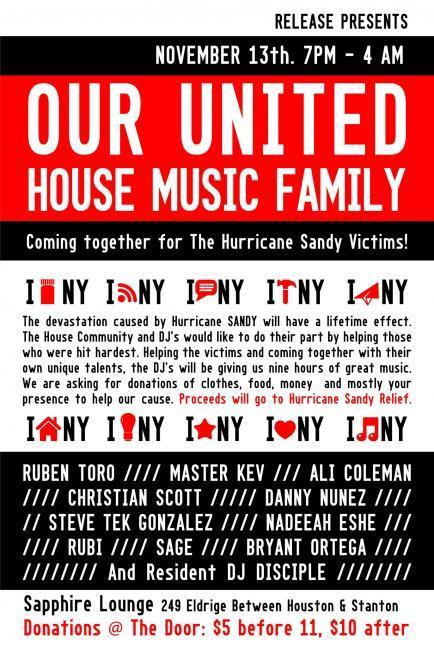 "If it wasn't for NYC: the Lower Eastside, Harlem, the Bronx and Brooklyn, I would not be the woman or artist that I am today," Gaga posted on her Little Monsters blog. Even the cast of MTV's Jersey Shore, which often gave a nod to EDM culture, has joined forces with the nonprofit group Architecture for Humanity for a live benefit airing next week to help rebuild Seaside Heights, N.J.
"Hurricane Sandy has shown us that we don't just come together to dance under the sun, we also weather the roughest storms together," says DJ Stormin Norman McHugh, founder of the Harlem-based Sundae Sermon outdoor summer series. "It's especially important at this time that the Sundae Sermon family "love thy neighbors," check on the elderly, give if you can to The American Red Cross," the East London native says.
Sullivan Room director Meandisco offers more perspective, "The meaning of underground has changed drastically over the past few years. For those who are not part of the community, it may seem as partying, for us it's work/hobby/passion, basically what we live by … It's vital to unite to support the community for those who have been in it and worked hard through the years. It's important to support artists who may not be "popular" at the moment or have as many Facebook likes or Twitter followers but who have been supporters of the underground community."
On a philosophical tip, DJ Jess offers: "Life is long, life is hard, life is miserable, and it's over way too fast. In a time when our focus is on the Red Cross, a battered economy, and the families and loved ones who need our energies the most, it's as important now as ever to find the bass that bonds us, the heart that holds our hand, and to raise your voices to the disco gods announcing that you are alive, screaming, "Is that all you got global warming? Hah! Bring on the Afrojack!"
Recommended:
American Red Cross: http://www.redcross.org/
FEMA/Hurricane Sandy: http://www.fema.gov/sandy
New York Cares: http://www.newyorkcares.org/
NYC Service: http://www.nycservice.org/
NYC.gov: http://www.nyc.gov/html/index.html
USA.gov:http://www.usa.gov/Topics/Weather/Hurricane/sandy.shtml#Donate_and_Volunteer
Galapagos Art Space: http://smallknot.com/galapagos-art-space
Tania Fuentez is a New York-based professional journalist specializing in fine art photography, creative writing and visual arts, providing an outlet for all forms of independent, underground art. You can contact her at: [email protected].
PORTFOLIOS:
http://www.taniafuentezmedia.com