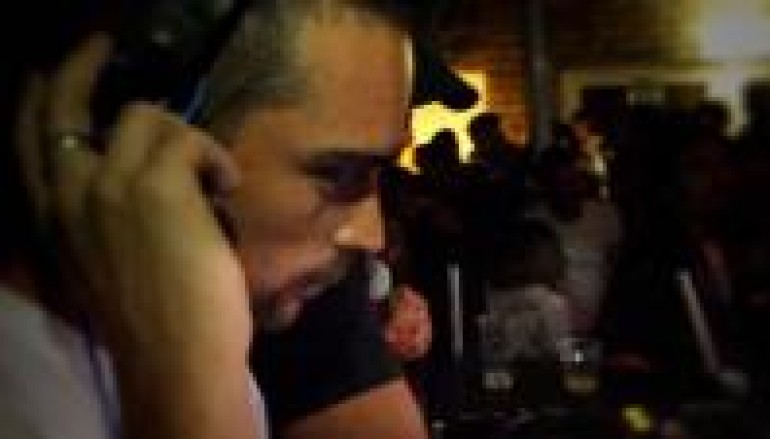 DJ OF THE WEEK 11.11.13: TONY BARBATO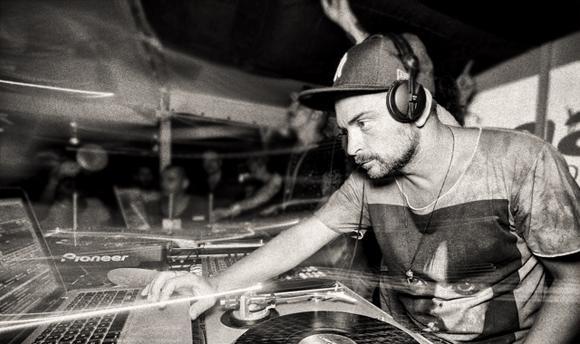 We here at 1200dreams, if we could, would spend our days and nights discovering and uncovering DJs that should spend more time in the spot light than they do. There is so much talent, raw and refined, that it's a full-time undertaking just to keep up with the global culture that we specialize in.
I've checked lists to see what others consider "worthwhile" DJs and I find that I'm disappointed that the same formulaic names keep popping up. There's no denying the work, the fame or the following of those who have been chosen, but where's the "WOW" factor? The "WHO IS THAT?" factor? Has the scene become so whitewashed that the deep soul of it is an echo behind a pop song? Granted, every once in a while, an unexpected name will make one of these lists. Once in a while. Where's that list that makes you go "Let me Google this guy, I've never heard of this DJ"?
That's what we attempt to accomplish with 1200dream's DJ of the Week. We make it our business to expose you to well established, known artists and those who fly under the radar. All with the perspective of a deep love and respect for this scene we live in. Tony Barbato is one of those in the latter category. Here is a DJ who has been on the Italian Deep House Scene since the late 1990s, played at Tartana Club in 2001, where he gained a residency, and in 2005 teamed up with Italian producer Alex Vanni to create the electro-house duo "Mono".
Barbato's first foray into production was with the Mono EP 'Flowers' (Rewind Records), which was met with tremendous success and support of the likes of John Digweed, Alex Neri and Steve Lawler, who included it in his "Lights Out 2" compilation. That success was followed by releases on such labels as Revox, Black Strawberry and CR2.
2005 also saw Barbato secure a DJ residency at Marula Beach – a soulful & deep club on the beach of his hometown in Follonica, under the guidance of his friend Marco Roncetti. He has made his mark at Tuscan (Italy) clubs over the years, including Tenax, ExMud, Central Park, Frau and Costes, and some of the biggest clubs in Italy including Plastic (Milan), Magazinni Generali (Milan) and Doc Show (Bologna). He has the distinction of being the official deejay of Cannavera Party (Cagliari, Sardinia) and earlier this year he played at Djoon (Paris, France).
Barbato had his first solo single release in 2011 on Favouritizm, Tony Barbato – Hoben, which earned him top rankings on Traxsource charts. That was followed by his second solo single release on Favouritizm in 2012, Jump, which was also met with top charting action. In June 2012, the release of his EP "Tuscan" was met with support by heavy hitters Rocco, Hector Romero, Afshin (Djoon), Grant Nelson, Jask, Aki Bergen, Tedd Patterson, Dario D'Attis, Jamie Lewis, DJ Fudge, Phil Asher, Bruno From Ibiza, Mark Di Meo, Ricky Morrison (M&S), Thomas Toccafondi, TommyBoy (Crazibiza), Franky fresh (the Brother), Luis Radio, DJ Bee, Coltrane, Souldynamic, Colin Sales, Mr V, Oscar P, Shane Paris, to name a few. Releases that followed include Marula EP (Favouritizm Oct 2012), 1961 featuring Alex Barck from Jazzanova (Favouritizm Mar 2013) and a variety of remixes to keep everyone dancing.
In October of this year Barbato joined over 2,000 artists at ADE (Amsterdam Dance Event) and played among the 80+ venues for crowds that gathered from 75 different countries. His sets have an incredible energy and he isn't afraid to throw in some unexpected swing into the Deep House of it all.
Check out his set from ADE2013 and keep an eye on this mover. He won't be under the radar for long.
BONUS VIDEO