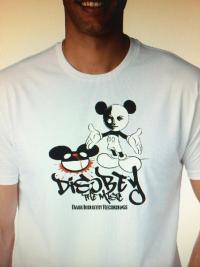 DJ OF THE WEEK 11.25.13: MARIA DARK & TIBAL TARANTE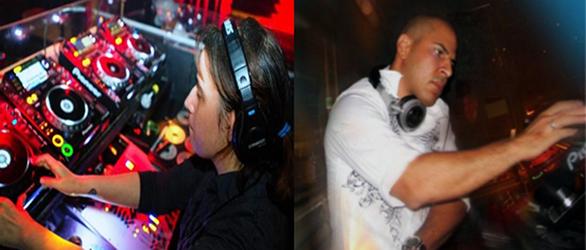 The winds of change are strong in the capital of the world. They blow over the Hudson River, whistle sharply between skyscrapers, knocking about NYC nitelife with a vengeance. The most recent casualties of these changes are clubs like The Sullivan Room, which after 12 years of being the underground of the underground, recently closed its doors. In those winds scream the close of another legendary venue, Roseland Ballroom, rumored to be set to close early 2014. Soon, these, along with Limelight, Water Taxi Beach, Club Love, Kenny's Castaway, and a seemingly endless list of others, will share the reverent musings, whispered rumored reunions, and reopening tales that still follow Paradise Garage.
With these changes comes a different mindset for all involved: DJs, promoters, dancers, artists, and venue owners. We've all heard the DJ horror stories of unaware party goers making requests that make event the decks cringe at a House party. Some DJs adjust to the changing demands…. others, like Maria Dark and Tibal Tarante, Disobey the Music. It's this blatant act of rebellion that brings them to the forefront as this week's DJ of the Week.
Maria Dark has been on my radar since I first heard Salvation. I've even featured one of her live performances as WeekendMix. There is an intensity in her playing and production that is born from a deep, dark place with a distinct flair of "don't mess with my music". This Long Island born, New York native, grew up in the corridors of legendary Twilo. Being heavily influenced by NYC underground luminaries as Danny Tenaglia, Junior Vasquez, Victor Calderone, Merrit, Red Alert and Brian Cancellieri, her DJ career has led her to various hot spots throughout NYC and abroad such as District 36, Club 57, Roam, Rebel, Element and Club Love, as well as various NYC Gay Pride events.
Following her passion, Dark began remixing and creating her own original productions in 2010. The result of her passions brought about such original well known songs as "Salvation,' "Gang Bang," and "Lost Jungle'. Dark has worked with such labels as Nervous, Underground Collective, and Ggressive. Her music has been played by such DJs as DJ Paulo, Tom Stephan, Tedd Patterson and Junior Vasquez. Chus recently remixed "Salvation" to great acclaim and Dark has collaborated with Tom Shephan and remixed "Fire" feat Celeda with Amoroso. 2013 sees her introduce Dark Industries NYC and Dark Industries Recordings.
The inspiration for Dark Industry Recordings came to Maria as a way to bring back the love and life to NY, recapture the soulful original sound that WAS the NY underground. In order to bring this dream to fruition, she teamed up with one of the most diverse, energy-triggering producers, co-owner, and co-conspirator, Tibal Tarante.
Tarante, like Dark, has been influenced and worked with artists who have built the NY underground. With a discography that I've been able to track back to 2003 and releases on such labels as Star 69 and Kult Records, his high energy sound is well matched to Maria Dark's intense, passion driven originality. Tarante moves easily through the various genres of House.
This "Clash of the Titans" releases a mindset into the industry that envelopes the well-established and neophyte producers who trust their creative instincts to provide music that would cause them to "personally lose your mind on the dance floor". Dark Industries Recordings seeks talent with a distinct sound, fresh flavor, and checks intolerance at the door.
Following the ideals they've set in place for themselves and Dark Industry Recordings, their recently released logo introduces their tag line "Disobey the Music". These two will be moving the foundations from the underground, with their distinctive sound and approach.
Stay tuned for more about Maria Dark and Tibal Tarante. We'll be following and reporting on their progress as more information becomes available. In the meantime, click play on the mixes and get a taste of where the winds are going.
BONUS VIDEO