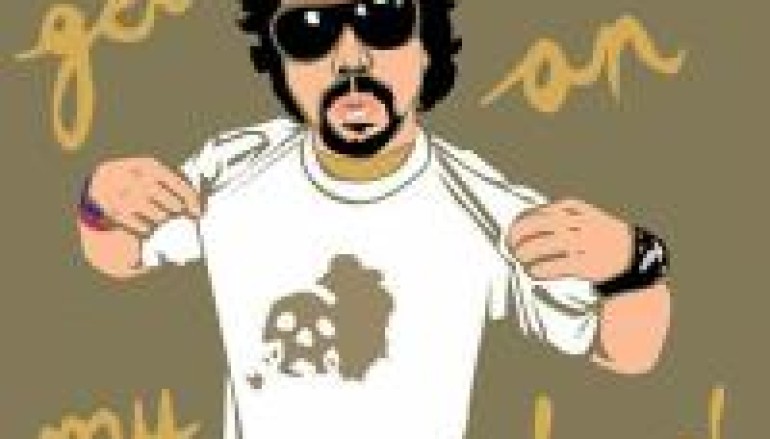 DJ OF THE WEEK 4.15.13: COSMO BAKER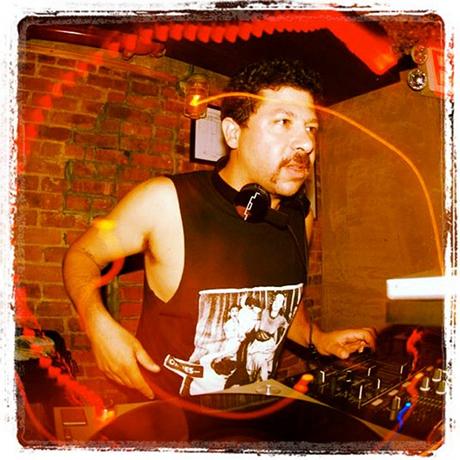 Brooklyn based DJ, Cosmo Baker is known throughout the industry as a DJ's DJ. He is a musical connoisseur with a deep knowledge and understanding of what it takes to not only move but to touch every single person in the crowd. And he's wicked on the cut too. A turntablist of the highest order, he can have you sweating to some funky soul classics one moment then hit you with the hardest boom bap this side of Myrtle Ave. the next. Or maybe he'll hit you with some Reggae, lace you with Disco, or surprise you with the latest EDM; you won't know what hit you except that you'll be loving every minute of it. Without exaggeration, Cosmo Baker is one of illest DJs in the game.
Born in Reno, Nevada, Baker's family returned to their hometown of Philadelphia when he was two years old. It was there, growing up engulfed in the city's rich musical legacy, that he embarked on his journey towards DJ superstardom. And quite quickly in fact. He was already rocking at some of the city's biggest clubs such as Revival, Sugarcube, and Silk City, starting at the almost disturbingly illegal age of 16! He also held down a residency at the Back 2 Basics party, one of the cities most popular parties period. All of this took place before Cosmo had even graduated high school!
Upon graduating, Baker promptly moved to Brooklyn, New York to pursue his dreams of making it in the music biz. He quickly landed a gig at the now defunct Eightball records and immersed himself in the local club scene. He was soon working alongside House music greats such as Frankie Knuckles, Little Louie Vega, David Morales and Armand Van Helden. Always diverse, Baker also took the clubs that were just a bit more gritty than those serving up House music. Alongside DJs like Mark Ronson and Stretch Armstrong, Baker quickly began making a name for himself serving up Hip Hop and R&B, and rocking those crowds just the same.
Wanting to get a solid education under his belt, Baker moved back to Philadelphia in 1996. He didn't give up on the DJ game however, far from it. He and fellow DJ and long time friend Rich Medina began a party called The Remedy. Serving up Hip Hop, R&B, and Neo Soul to the cities home grown stars such as The Roots and J Dilla, it wasn't long before The Remedy became the illest spot in town. It remained that way until the music stopped in 2003 and Baker headed back to Brooklyn, where he remains to this day.
Cosmo Baker already had a solid reputation as a party rocker when alongside two cohorts, DJ Ayres and DJ Eleven, he started a party called The Rub, the now legendary underground party that takes place the last Saturday of every month in Brooklyn. To get into any of the history of this party would take more time and space than we have here, but let's just say that this party didn't just take off, it launched, propelled, even served as the crash site of many a career. Quite possibly no other New York party in the last two, perhaps three decades has seen such a cross section of genres, personalities, and musical history as this one, and Cosmo Baker was right there at the root of it all until his departure just last year.
What's Cosmo Baker's next move? Only he knows for sure, but whether it's continuing to open for the world's biggest and baddest starts or some local homegrown talent on the come up, whether deep in the belly of Brooklyn or high up in Colorado ski country, be it the glaring streets of Las Vegas or the even more outlandish dominion of Dubai, if Cosmo Baker is behind the tables simply put, that's the party you're going to want to be at.