DJ OF THE WEEK 4.22.13: DJ CAMILO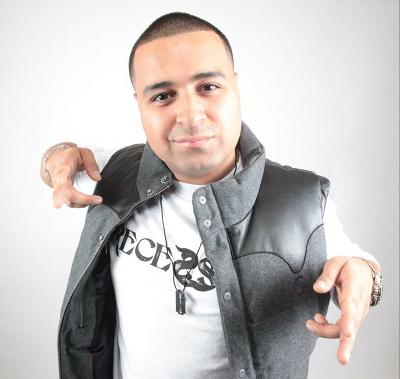 When it comes to the Latin dance scene, the infamous Heavy Hitters squad has all of New York on lock down! Of course, their influence reaches far beyond the most famous city in the world, especially when you consider their full roster is well over 30 DJs deep and includes names such as Enuff, C-LO, Kast One, and Laura Stylez, among others -Kanye West himself is listed as a member.
As part of such an All Star team it would be easy for any one DJ to be overlooked or overshadowed, but of course that is not an issue when you work hard and never let up on your game; DJ Camilo is such a DJ.
DJ Camilo, was born Juan Camilo Sanchez to Colombian parents and raised in Queens, New York, needless to say music was definitely a part of his life growing up. He first touched a pair of turntables at the age of 12. It wasn't until the early 90's that he made his first mixtape. Titled 'CAMILO Vol. 1,' it created a buzz and soon a series followed with new tapes hitting the streets every month. His street cred shot up. Soon after he was making a name for himself in the NYC club scene. Then in 2001, he caught the attention of some real Heavy Hitters. DJ Enuff, one of the original founders of the DJ collective recruited Camilo. It wasn't long before he was rocking clubs all over the city, then the five boroughs, then the tri-state area, and he has simply kept climbing ever since.
The Latin world naturally accepted Camilo with open arms, inviting him to rock the crowds of the Dominican Republic and Puerto Rico for starters. But he has also rocked it across the pond, way across the pond. From London, Paris, and Belgium, to Spain, Finland, Germany, Switzerland Austria, Cannes, Italy, Sweden and Amsterdam, Saint Tropez, and Japan, the list goes on, and Camilo has and continues to rock em all. And of course, the big name Hip Hop stars and the corporate big gigs have come knocking too; Diddy brought him into the Ciroc Vodka family and he was part of Heineken's Red Star Access Tour. He also starred in the reality show "The Wizards NYC" which aired on MTV2 and Hot97.com.
In 2001, his career as a chief party rocker established and his affiliation with the Heavy Hitters squad nice and fresh, Camilo embarked on the biggest phase of is career yet. This was the year he landed a gig on the nation's biggest and baddest Hip Hop station Hot 97! He began hosting his own Saturday night show called "Take It to the Streets," the success was immediate and led to him being offered and accepting yet another nite on the same station. Soon, Friday nites got a dose of Camilo's special breed of raucous inducing energy and Camilo became a household name.

Personally, I like tuning into Camilo's daily '"New at 2" show also on Hot 97. Tuning in to listen to Camilo during a long day in the office, usually right after lunch, is a perfect way to re-energize during the later part of the workday. Fact is, they call him the International Club King, but Camilo is perfect at any time of the day or nite.