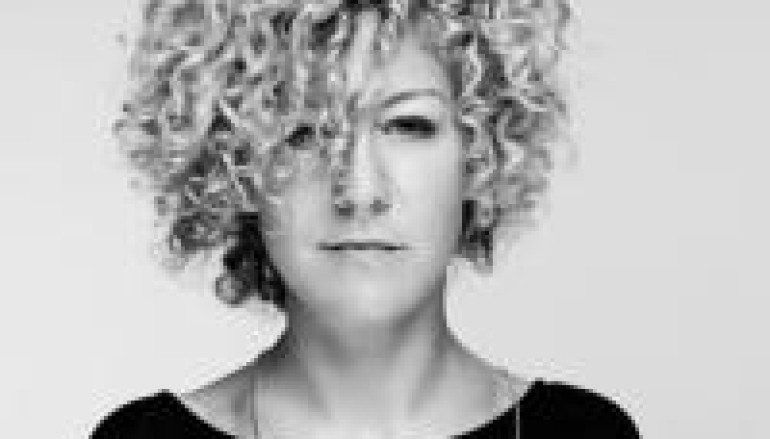 DJ OF THE WEEK 5.20.13: tINI
This website's name is not 1200Dreams for no reason. In case you are so wet behind the ears as to be drowning you know the 1200 part of the name is in reference to the legendary and near mystical piece of DJ gear the Technics 1200 turntable. We might not get all high and mighty when we come across a DJ who has never laid hands on one of these magical machines but when we come across those that have, well, we love them just a lil bit more. Such is the case with this weeks DJ of the Week, tINI.
Born in Munich, Germany, Tini Günter was always drawn to music. She began playing the drums at age seven and was besides herself when she was introduced to Hip Hop by her older brother who would bring home mix tapes full of the latest music from his trips to clubland and beyond. She had already gone to town on his Atari, using it to take a shot at producing her own music (don't ask me how) when one day when she was around 14, he upped the ante and brought home a pair of Technics 1200's. Tini couldn't resist their magic. I can picture her as a young girl being drawn by the pulsating glow that emanates from these turntables when they lay unused. I can imagine her being awakened from her sleep and feeling both apprehension and excitement as she would approach them, put on a pair of headphones, and eventually be hypnotized by the spinning vinyl she had begun purchasing at the local record store. Ok, I exaggerate a little bit, she was not apprehensive.
Tini began to teach herself the basics; beat matching, blending, expanding her repertoire and experimenting with different sounds and genres until the day she stumbled upon Moodymann and his album "Amerika." It was then that her lifelong appreciation and love for electronic music was born, and consequently her life as DJ tINI took hold.
Fast forward to 2003 and after a few years of playing in local venues tINI was given a chance to open for Loco Dice. He was impressed with the young girls skills and invited her to join him in the booth later that nite for a bit of back to back playing; the two hit it off and a friendship and eventual mentorship was born when he invited her to join his Desolat records family.
Considering herself as much a producer as a DJ, tINI immediately got to work behind the boards and in 2009 dropped her debut track "That's right" which became a hit with high profile DJs worldwide. In 2011, she released her first album 'Tessa' named after her friend of the same name who introduced her to Ibiza and motivated her to play the nite she met Loco Dice. The album features memorable tracks such as "Mine Has A Shower," "Triptease," "Someone Loves You," and more and shows that she has depth and doesn't need to rely on gimmicks. tINI knows her music and delivers it in sometimes complex, sometimes subtle but always deep ways that capture you from the onset.
These days tINI is jet setting around the globe further establishing herself as one of the fastest rising stars -male of female- in the game and she has played at the hottest spots and events on the globe as proof; the original Ushuaia in Ibiza, Amnesia Terrace at Cocoon, Fuse events in London, Italy's Cocorico, on tour warming up for Italian techno superstar Marco Carola on his worldwide album tour, and festivals of course such as BPM, Exit, Sonar, and more. These are but a few of the spots tINI and the Gang, as her crew is affectionately called, has worked crowds up into a frenzy in and she is just getting started! Look out for her in Ibiza this year where she will be playing at Sirocco Beach beginning June 26.
tINI continues to spin using Technic 1200's at most of all her sets these days, proof that she is a true DJ through and through, and for that, as well as her sincere love and dedication to House music and all forms of electronic music, she gets our support.