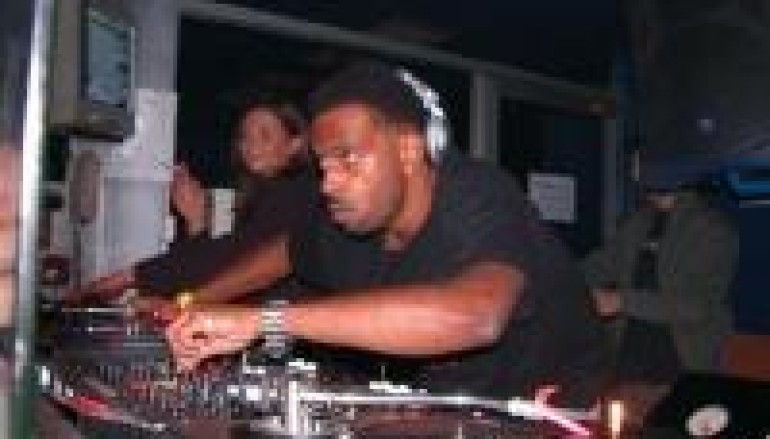 DJ OF THE WEEK 6.13.11: THEO PARRISH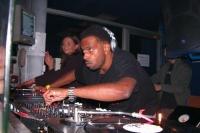 Theo Parrish is one of those DJs you should pay attention to if you want to learn more than just how to mix and blend records together. So many DJ careers are nothing but a strobe lite flash in the nite, but Parrish, who began spinning records at the age of thirteen, has been at it ever since, grinding his way through to the top as quietly as a DJ can, packing dance floors, keeping bodies moving, and building fans all over the world. All the while learning the science of what really gets the dance floors moving.
Parrish who was born in this nations capitol but raised in the capitol of House, Chicago, brings a unique additive to his sets that is hard to come by. He can give you the soulful House, and the hard hitting Techno, which is what he is really known for, but there's more. Parrish somehow manages to catch the audience by surprise by playing with their minds in the most subtle ways.
Don't worry there is nothing freaky going on here. No psychedelic inducing hidden meanings, no black magic, just deep beats and great music. But Parrish did receive a Bachelors in Sound Sculpture, which is the study of "orchestration using live instruments, looped recordings, the human voice, and numerous other sound generating devices" from Kansas City Art Institute. I understand that in theory, but I'm sure I am not the only one who has no idea what that means in actuality. Thing is you don't have to, to know that there's something special about Parrish's sets. I sure didn't, but I knew there was something there. Just listen to one yourself and you'll find yourself slowly slipping away into another place. But, don't worry, it's a good place.
Whether listening to Parrish behind the decks or one of his many productions, one can easily hear the artists that have influenced him throughout his life; you can hear a little bit of Miles Davis, a bit of Stevie Wonder, Bob Marley, and of course the House legends such as Larry Heard, Frankie Knuckles and more. All of it is weaved together in a tapestry of sound that does what dance music is supposed to do, it helps you relax, re-energize, recalibrate, shake the demons away. Yeah, Theo Parrish brings some magic and science to the decks, and we're all the better for it.