EXCLUSIVE INTERVIEW: Davidson Ospina – A Sheer "Delight"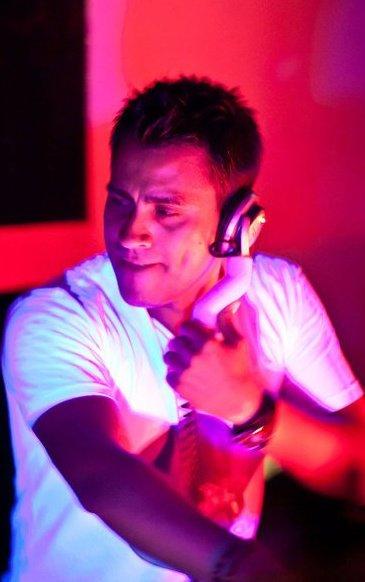 Catching up with Davidson Ospina requires patience, persistence and a pair of roller skates. But, once you do, you'll find him to be a true "Delight" to speak with. Ospina's infectious high energy translates into his production and mixes as big room bangers that dancers all around the globe get caught up in.
On the heels of his recent release "Delight" 1200Dreams was able to slow Davidson down long enough to share some time catching up.
1200Dreams:Tell us a little bit about your career for those of us who don't know. How did you get your start in the business? When did you realize that your passion was House music and production?
D. Ospina: Been making records for over 20 years now. Started and got inspired to learn by running around as a very young road manager/assistant to an artist back in the 90s..different time & totally different sound I was into back then. I used to go into the studio and saw how awesome it was to put songs together. I was hooked!!
The Music your wondering ??? LOL! FREESTYLE MUSIC!!! Many of my fans around the world probably have no idea what that is, but, rest assured, it was an era I will never forget. As I hustled my way into the business and tried to find the right people to work with, I ran into a group of producers at the time called THE BLADERUNNERS. They were HOT & making HOUSE records. I listened. I watched and watched some more until I started messing around with HOUSE Music…I was HOOKED!!! again and from there I just kept doing as many records as I could, until I released my very first HOUSE record on SEIGE Records!! Wow! now that's a LONG! time ago. Rest is History. 🙂
1200Dreams: Having grown up in Queens, during the B-Boy era, and with your love of music from an early age, what can you tell us about that time, its influence on you, and how it influences your production tll this day?
D. Ospina: Your going to make me cry!! 🙂 This was a very very special time in my life growing up in this era! There was culture: Dance music was at its peak and it was a time I owe a lot to. I used to Break Dance with DYNAMIC ROCKERS back then…they called me KN for Kid Spin! spinning on my head was my thing! Hahahaha! Damn I miss those times!
People I was around during those times were great dancers, musicians, DJs, rappers and promoters, it was amazing! All I wanted to do was be around all these people and not knowing that years later it would help me understand and pave the way for what I am doing today. Huge influence on me and very grateful I grew up during these amazing times! I think about it all the time.
1200Dreams:You've worked on remixes for a very varied list of major names such as the Pet Shop Boys, Britney Spears, Christina Aguilera, Mark Anthony just to name a few. Each of these artists is from a different genre, with different sounds, demographic, and so on. How do you approach each project and the unique opportunities they bring?
D. Ospina: Great question – All of these artists certainly had a different sound, but so did I. The fusion between both is really what the A&R from the Dance Dept wanted for me to deliver. A Radio/Crossover sound with a taste of the Club/House feel that would capture a younger audience on radio and from the DJ playing in clubs.
Working with this caliber of artist was never easy, their tempos were very slow at times. My job was to keep the song intact, but speed it up. Always a challenge, but the end results were always at major label standards.
With that formula in mind on these remixes, I got a reputation of my mixes always getting added to radio dance stations. This gave me a lot more opportunities to work on more major label artists and gave me the ability to show off my versatility on music production. No matter who the artist, I could do it.
1200Dreams:Do you work with artists directly or is it through a label rep providing a track and saying "Here, work your magic on this"? Do you find a greater freedom in your art of making music when an artist is involved?
D. Ospina:I like to work directly with artists. What I have done over the years is that I would compose some music and present it to an artist to write a song to. This would automatically put us in a working collaboration. I really have enjoyed this way of working the most. I have also been in the position where I would have to take something almost done. I would take it and do my magic on it. Whether it be some extra keyboards, new drums, better arrangement, etc. I have certainly encountered it all. I find freedom in my art both ways…so many years doing it, I find myself enjoying it all, as long as I am doing what I love to do: Making Music!
1200Dreams:You seem to spend your life multi-tasking. With putting out your own work, your own label you're not slowing down one bit. In fact, it seems you're increasing your output of remixes and your own work substantially. Tell us about where you are creatively right now, how are you managing, how many Red Bulls do you drink a day?
D. Ospina:LOL!! Huuummm RED BULL! sounds good right now! 🙂 But seriously, no slowing down at all, although I am overwhelmed at times multi-tasking. Work just keeps coming in. I am very grateful for it.
Perhaps I am still stuck in my old ways, but I have a formula on things and have found it hard to find others I can delegate tasks to, so I try to do as much as I can myself. Running a label these days is certainly nothing like it was back in the day…Much lower overhead, no need for big staff; referring to it on an independent label stand point. I have my friend and manager, who wears many other HATS, Jessica Bendig. She handles a lot of the promotions for my label OSPINA DIGITAL.
I do a lot as well. Creatively, I find myself opening up to different sounds and fusions of genres to try to incorporate into my own productions. Traveling and DJing in many different places certainly has been a big influence.
1200Dreams:What was the first instrument you learned to play, and how did your family react when you told them you wanted to pursue a career in music?
D. Ospina:My first instrument was the Synthesizer, I learned to play by myself just messing around every single day when I was younger! Going into the studio I learned the techniques they were using to get chords working and melodies. Took tons of practice, but I was determined.
My family had no idea things were going to get to this point, obviously. All they wanted to know was "Can you pay your bills?" LOL! "It's the music business", I said. Sometimes I could, sometimes I could not. But, I loved making music and was going to let nothing stop me from doing what I wanted to do in my life; Make Music!
1200Dreams:Do you or have you ever had a pair of Technics 1200s? If so, tell us about your thoughts and experience with them.
D. Ospina:This one is easy! I LOVE THEM!! Still have them. It's how I learned to DJ. Playing 12"s on them was amazing, putting that needle on the record was addictive! I have not played on them in years, but, if I do, I need to dust off some great 12′ records to be ready.
1200Dreams:A lot has changed since the Technics appeared in the game. What, in your experience, are the best and the worst aspects of the changes technology has brought upon the Music industry, and specifically the DJ culture?
D. Ospina: I enjoy playing on CDs. This was the route I took right after I stopped playing 12" records. What I have found in my experience and what has worked for me is the ability to interact with people on the dance floor while I am playing and not looking at the computer half the time. Now, this is not to say I will never go with playing with a computer. I actually love it. After all, I am a tech geek. But, it will come in time for me. It's certainly the way to go for many of my fellow DJs and they play amazing with it. It's simply a preference and technology has made incredible changes in our industry. Important thing is to keep on top of it, embrace it whether you like or not. But, if you love what you do, you need to know about it all.
1200Dreams:Having just returned from your first Burning Man experience in Nevada, how did that affect you professionally? What can you tell us about that? Where you covered in mud and put on display in some live art installation? Did you inhale any mushrooms that had you seeing floating pink rabbits. No.. seriously, we know you rocked the party… but, just how hard did the party rock you?
D. Ospina: Experience of a lifetime and can't wait to do it again! The people, music, parties, dust all over, the costumes, art installations, sleeping in a tent, eating a lot of beef jerky, sometimes not eating and just drinking….I LOVED IT ALL!
I was new to it all and was embraced by the community with open arms. So grateful to have had the opportunity to be there and DJ for so many people. This has already opened so many doors for me and I am very grateful to my camp, Bubbles & Bass, for helping me get there and making all the magic happen. You need to be there!
1200Dreams:For those of us who haven't been to Burning Man and are planning to go, what advice can you offer? What was your most memorable experience living so close to nature? What should be avoided for a first timer?
D. Ospina:You are dealing with Mother Nature!! So, anything can happen from a major sand storm to heavy rain. Read up on the Burning Man site, which gives you tons of information on how to survive out there. I did!
My most memorable experience was waking up for a 7am set while the sun was coming up! All you saw were miles and miles of sand and there was the sun, coming up as I was dropping the sexy House tunes!! Priceless!
1200Dreams:You are a renowned world DJ; what venue, event, or festival that you haven't been to would you most like to rock?
D. Ospina:MINISTRY OF SOUND in the UK!!!! Would Kill them..I am ready!
1200Dreams: With all the buzz about Delight, what can you share about this new release on Ospina Digital? What other gems/projects do you have in store that we should be looking out for? And where can party people catch you spinning since you've moved from NY to Philadelphia?
D. Ospina:Tons of new gems coming. A great follow up release to the hit single "Well Of Love" Ft. MJ White is coming. Amazing remake of Teddy Pendergrass' "The More I Get The More I Want" by David Walker. Remake of the classic hit Freeze "I.O.U" and have signed a lot of new inspiring and talented producers on Ospina DIgital. Tracks are going to ROCK the dance floors worldwide and a few other surprises coming!!
You can catch me on Oct.28th at Encore,112 Chestnut in Philly….and of course I still have some dates coming up in NYC..you can always get the update at www.ospinamusic.com
Thank you Ospina, I think it's safe to say, you are a delight yourself!!
Davidson Ospina Dec. 2011 Hits DJ Mix
Davidson Ospina Ft MJ White – Well Of Love (Main Mix)